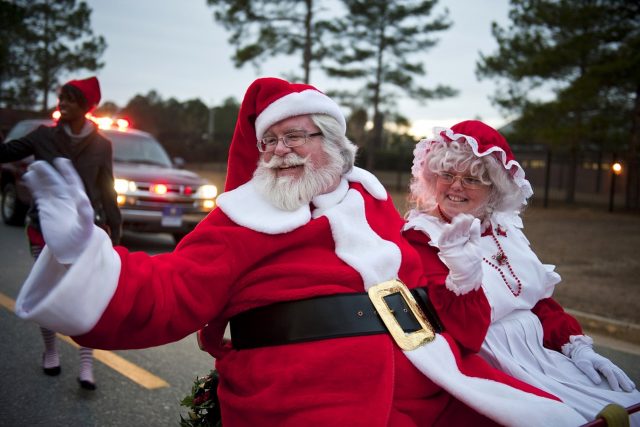 ASHVILLE – Santa is coming to town first week in December in Ashville.
Ashville Community mens club has announced that they will host a "traditional Santa visit" in December.
The Event will happen Sunday, Dec. 6 from 1:00-3:00pm at the Ashville Train Station (corner of Cromley St & Madison St).
Becasue of covid restrictions Santa will be outside not hosted inside, he will also be maintaining distance. Kids will be able to take photos with Santa with their own devices, but no sitting on laps. Masks are encoraged.
All kids visiting will still receive a bag of candy at the visit courtesy of the Ashville Community Men's Club.
"2020 has caused us all to change a lot of things. We appreciate everyone's understanding and assistance in holding this Ashville tradition in a safe socially-distant way, so masks must be worn while waiting and practice safe distancing while in line, said Ashville Men's Club.