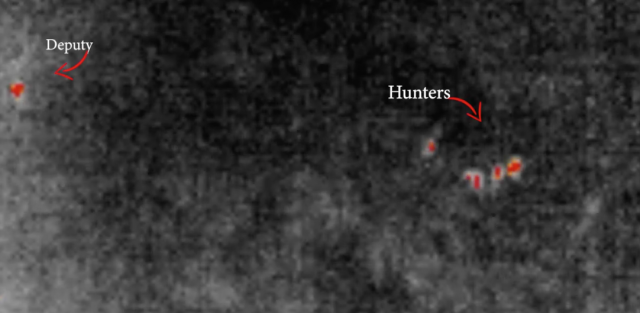 FRANKLIN – Franklin County Sheriff is reporting that they successfully saved two hunters by using a new piece of technology.
According to Franklin County facebook post, around 8 pm the communication center received a 911 call from two hunters who were hunting in the Battle Darby Creek Metro Parks and became lost, it was dark and they could not find their way out. Deputies responded to the area and had to work fast because of the decline in weather temperature.
The Sheriff reported that investment in a new technology called FLIR thermal camera technology attached to a drone was able to find the hunters and guide them out of the woods. Watch as the video unfolds the operation.







Information came from Franklin county sheriff press release