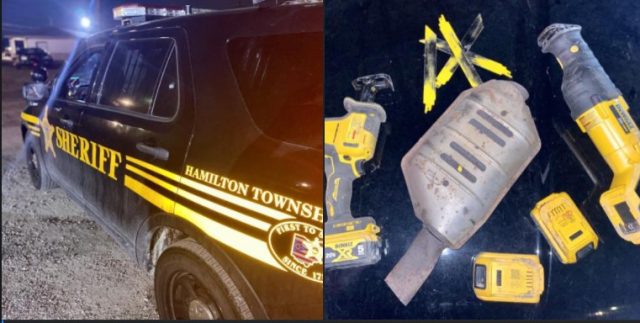 FRANKLIN – Franklin county sheriff reported that they have caught one person in the act of stealing auto parts from a small business.
According to the department, they were called to the scene at the 6200 block of South High street for the report of an early morning alarm. Security cameras captured images of two men cutting catalytic converters, but the suspects took off running as our cruisers arrived on the scene. Cue foot chase. Deputies took one suspect into custody and recovered the stolen catalytic converters as well as the suspects" tools.
The Sheriff's Office hates to see small businesses preyed upon and we commend our deputies for catching the crooks red handed.