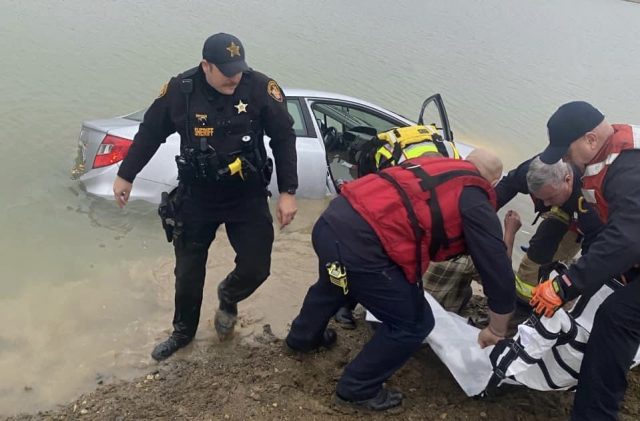 Franklin County – Sheriff Baldwin reported that today one of his deputies saved a life with quick reactions.

The FCSO received a 911 call for help Thursday afternoon reporting a vehicle in the water at Alton Darby Creek near Walker Road.

The driver was unable to open his door and the vehicle was filling with water. Patrol Deputy Thacker was the first on scene and rushed into the cold water smashed out the rear passenger window, unlocked the door, and pulled the driver to safety.

Medics transported the victim to a local hospital in stable condition.
"Thank you Deputy Thacker for epitomizing what it means to protect and serve," said the sheriff