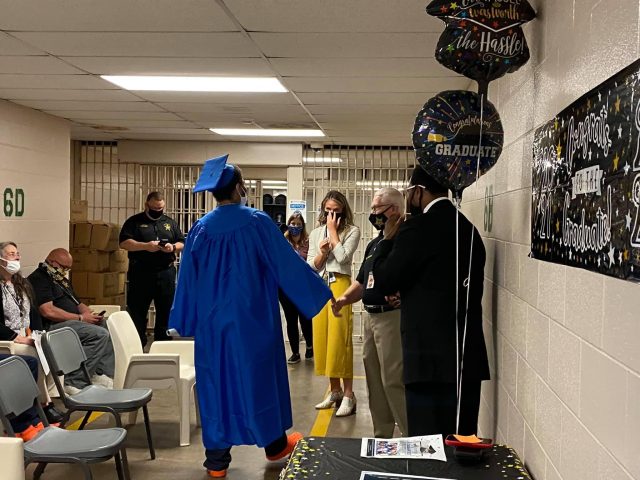 Franklin – A man has earned something that no one can take away, a high school diploma, the sheriff says it's the first one earned in 15 years at the Jail.
Franklin Sheriff Baldwin said proudly, "No one can take that away from you, you earned it, it's yours."

The sheriff says it took efforts from social services to steer inmates down brighter paths, and a special relationship with Central High school to for time and investment into these men to educate these men.

Accoridng to the sheriff it has been 15 years since a inmate at Franklin earns his diploma so they made sure he had cap and gown and a ceremony.