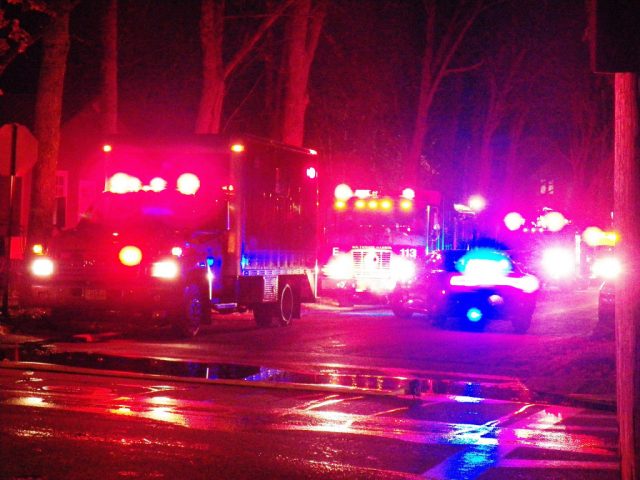 OHIO – A Logan man is in custody in Vinton County after a multi-county chase late last week.
According to law enforcement 30-year-old Austin Daugherty is facing failure to comply and several other charges in several different counties after a high-speed chase took law enforcement through four counties.
On Friday, August 27, 2021 Deputies responded to a call of a reckless driver on U.S. Highway 50 heading towards Ross County. Deputies responded to the area and did not locate the vehicle. Deputies returned to the multiple other incidents that were occurring at this time.
A short time later, the Ross County Sheriff's Office and Ohio State Highway Patrol advised that they were in pursuit of the vehicle heading back towards Vinton County on U.S. Highway 50. Deputies responded again to the area. Ross County advised that they had lost sight of the vehicle and that it was traveling at a high rate of speed.
Vinton County Deputies intercepted the vehicle on U.S. Highway 50 where the vehicle nearly collided with a cruiser in a sharp curve on the roadway. Vinton County Deputies then pursued the vehicle towards McArthur.The McArthur Police Department stopped oncoming traffic at the construction zone for the safety of other motorists. Deputies pursued the vehicle through McArthur towards Athens on Highway 50, where the vehicle was observed swerving at oncoming traffic and running multiple vehicles off of the roadway.
The Athens County Sheriff's Office joined the pursuit where deputies pursued the vehicle towards State Route 32. The vehicle struck another car on the roadway and continued driving into Meigs County. A Meigs County Sheriff Deputy attempted to deploy spike strips near School Lot Road, where the vehicle swerved at the Deputy nearly hitting them. The spike strips were successful and the vehicle lost control after blowing a tire. The suspect then bailed from the vehicle on foot. Deputies pursued the suspect on foot where they were able to take him to the ground. The suspect continued to resist arrest but was ultimately taken into custody. Austin Daugherty, age 30 of Logan was transported to SEORJ.
"Luckily no injuries occurred during this lengthy incident. If your vehicle was ran off of the roadway by this individual, you are asked to please report it to the Vinton County Sheriff's Office.
The Vinton County Sheriff's Office would like to thank the Ross County Sheriff's Office, Athens County Sheriff's Office, Meigs County Sheriff's Office, Ohio State Highway Patrol, and the McArthur Police Department for their assistance."