SCIOTO – Scioto County Sheriff Marty V. Donini and Portsmouth Police Chief Robert K. Ware announce that four individuals have been arrested on drugs charges.
On Saturday, July 20, 2019 at 8:00am., the Southern Ohio Drug Task Force assisted by the Portsmouth Police Dept. Street Crimes Unit, detectives with the Portsmouth Police Dept. and the Scioto County Sheriff's Office, and Portsmouth Police Dept. Canine, Sita, executed a narcotics- related search warrant at the apartment of
21 year old Selena Marie Darby located at 1819 E Wayne Avenue Portsmouth, Ohio. At the time of the warrant execution, 23 year old Johnny Jobo Smith III, 21 year old Kali Dajour Releford, and 23 year old D'Alize Lamarr Releford attempted to flee the apartment through a rear 2nd floor window, but their attempt was thwarted when they were confronted by police canine Sita.
Upon a search of the apartment, officers seized approximately two and one half pounds (1200 grams) of suspected crystal methamphetamine, ten grams of suspected heroin / fentanyl, two loaded handguns, digital scales, and $2,203. The estimated street value of the suspected crystal meth is $35,000.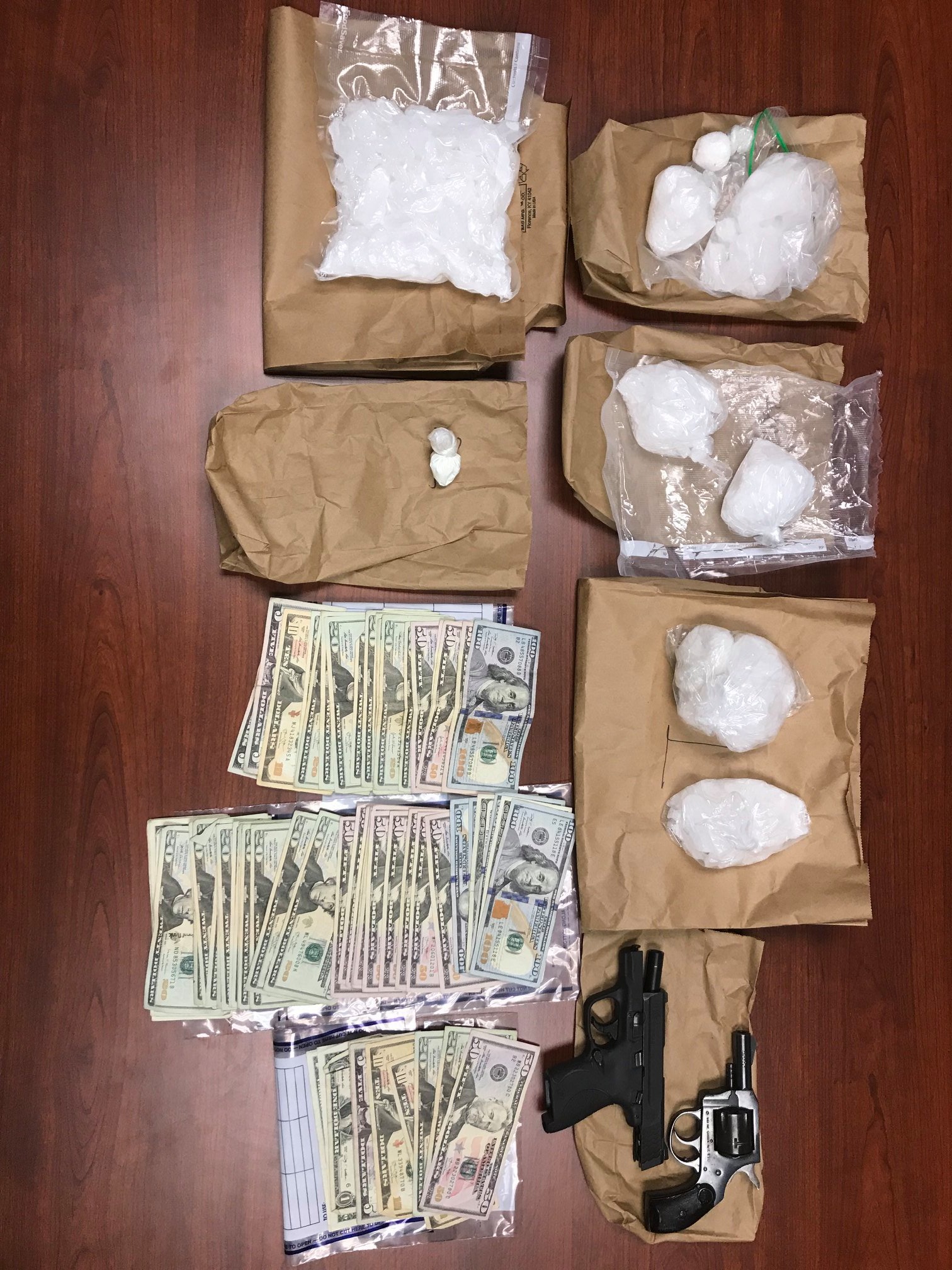 Darby, Smith III, and both Relefords were charged with Trafficking and Possession of Drugs, both felonies of the 1st degree, and placed in the Scioto County Jail.
All four were to be arraigned in Portsmouth Municipal Court on Monday, July 22, 2019 at 9:00a.m.
The case will eventually be forwarded to the Scioto County Prosecutor's Office to be presented to a Scioto County Grand Jury for the consideration of additional felony charges. Additional arrests are also expected to be made.
Sheriff Donini and Chief Ware would like to thank tactical medics from the Portsmouth Fire Dept. for their assistance with the warrant execution.
Sheriff Donini and Chief Ware request anyone wishing to leave drug information for the Southern Ohio Drug Task Force, should phone the Task Force tip line at
(740) 354-5656 or email [email protected] All information will be kept confidential and anonymous.