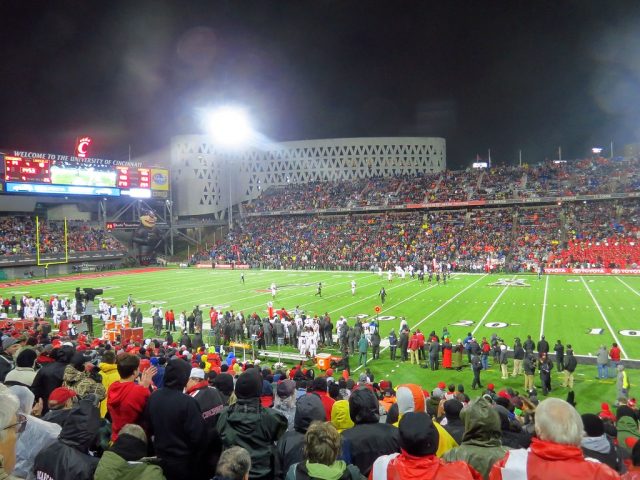 USA – A back and forth game between the Cincinnati Bearcats and Memphis Tigers and as predicted that this game should go down to wire and it did.
With four minutes left in the 4th quarter Luke Fickells Bearcats score a field goal to give Cincinnati the edge of one point 24 to 23.
Memphis wouldn't go down without a fight and runs down the field into the red zone, and a nice pass gets them into the end zone with 1:14 left in the game. They opt for the 2 point conversion to give themselves a 7 point lead but it is unsuccessful leaving the score 29 Memphis and 24 Cincinnati.
With .26 seconds left in the game and Bearcats out of time outs and downs, 4th and 15 Ridder lobs the ball towards a receiver but overshoots him. Tigers take over on downs and win.
Penalties were difficult for Bearcats in this game with 11 total penalties.