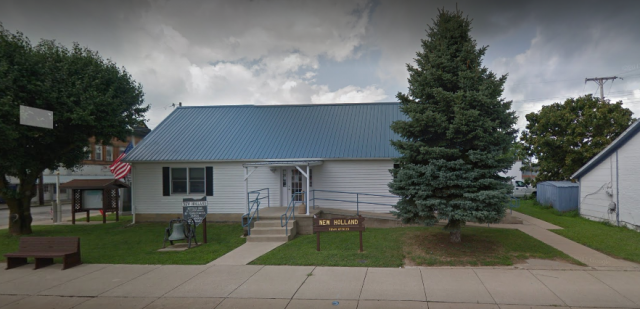 NEW HOLLAND – New Hollands former fiscal officer was arrested and indicted on felony theft in office charges in May stemming back from alleged theft in 2020.
Mavis Yourchuck, 75 was booked into Pickaway County Sheriff's office this morning after an indictment was filed on May 5, 2021.
The alleged charges stem from Yourchuck increasing her own pay by one dollar an hour without New Holland council approval. In December of 2019 according to the charges, she created her own agenda for the village council and added on her own resolution to discuss moving her position up to full-time status. This would have not only given her more hours (she was currently at 36 hour work week) but also a stipend of 6,000 dollars a year for health insurance. That matter was tabled, and allegedly in December, she started to overpay herself.
Christopher Mosley who served as police chief and administrator for the village of New Holland fired her in January of 2020 after uncovering that Yourchuck had overpaid herself over 100 more for the last month after giving herself full-time status.
Yourchuck appeared in Pickaway county Court this week and pleaded guilty to the charges of theft, and she was sentenced to six months in prison (suspended) 346.20 dollars in restitution and one year of community control.