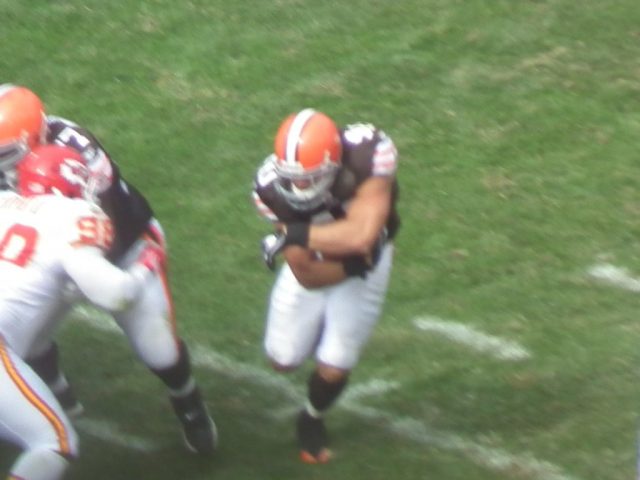 OHIO – Former Arkansas Razorbacks and Cleveland Browns running back Peyton Hillis was hospitalized after a swimming accident in Pensacola, Florida on Thursday, according to Alyssa Orange of KNWA.
Cleveland Browns NFL Twitter shared information on the man that he was doing better, "after his heroic act saving his family." that information came from the Arkansas football twitter.
There is not much information surrounding this story as of now, but the player's uncle, Hillis' doctors say his condition is improving but there are problems with his kidneys and lungs.
"I just wanted to let everyone know on Razorback Nation that Peyton is doing better," Peyton's uncle, Greg Hillis wrote on his Facebook page, "I just wanted to head off any rumors that may be started." 
Hillis played for the NFL from 2008-2014 with the Denver Broncos, Cleveland Browns, Kansas City Chiefs and New York Giants. He also was on the cover Madeen 12 video game, since then he has been attempting to find work in tv and movies.