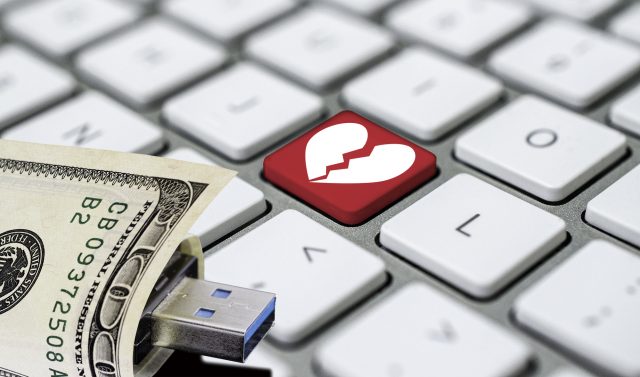 COLUMBUS, OH — Alexis Wellington, of Columbus, Ohio, pleaded guilty to conspiracy to commit money laundering. On July 8, 2021, Wellington, along with Robert K. Asante, Edward Amankwah, Mohamed Toure, and Uriah Lamdul were indicted on money laundering charges and conspiracy to commit money laundering.
According to court documents, from September 2018 through March 2019, Wellington conspired with Asante to launder proceeds of online romance scams. The perpetrators of the romance scams created several profiles on online dating sites. The perpetrators then contacted men and women throughout the U.S. and elsewhere, with whom they cultivated a sense of affection and, often, romance. The perpetrators would then request money, ordinarily for investment reasons or need-based reasons. The perpetrators then directed where the money should be sent. The fraud generated millions of dollars that were sent, in part, to accounts controlled by Wellington and Asante. Accounts controlled by Wellington received at least $547,000 in fraud proceeds. The funds were not used for the purposes claimed by the perpetrators of the romance scams. Wellington did not participate in the online romance fraud.
Asante recruited Wellington to join the conspiracy and directed her to commit the criminal acts. On September 14, 2018, Wellington established Lexis Solution Group, LLC. She opened bank accounts at multiple financial institutions in the name of Lexis Solutions Group, LLC. She was the only signer on each account.
Asante directed Wellington to engage in financial transactions in furtherance of the conspiracy. On October 25, 2018, a Lexis Solutions Group, LLC account at Bank of America received a wire for $275,000. The funds were sent by a victim of an online romance scam. On October 29, 2018, a wire for $242,200 was sent from the Bank of America account to a bank account in Ghana.
On November 23, 2018, Wellington received $272,000 into a JPMorgan Chase Bank account in the name of Lexis Solutions Group, LLC. The bank froze the funds. On multiple occasions, Wellington contacted the bank and made several false statements to bank employees at the direction of Asante. For example, on December 1, 2018, she told a bank employee that the romance fraud proceeds were "my business funds" and were needed to "buy new merchandise and inventory." She also told the employee that she had "people on payroll" and "people need their money" and "have to pay their rent." The funds were ultimately unfrozen and disbursed to Wellington through the issuance of an official check for $272,000. Wellington opened another account at PNC, deposited the official check, and a check in the amount of $221,200 was issued from the PNC account to a business in the United States.
Money laundering conspiracy is punishable by up to 20 years in prison.