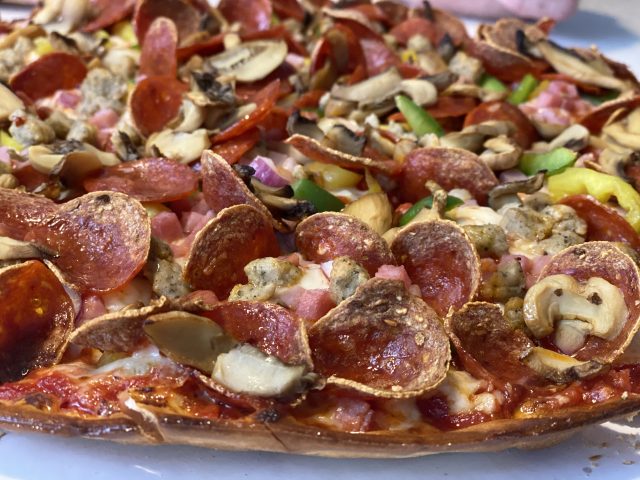 COMMERCIAL POINT – A little mom and pops pizzeria popped up in our message requests this week as a place for us to check out and review and it did not disappoint.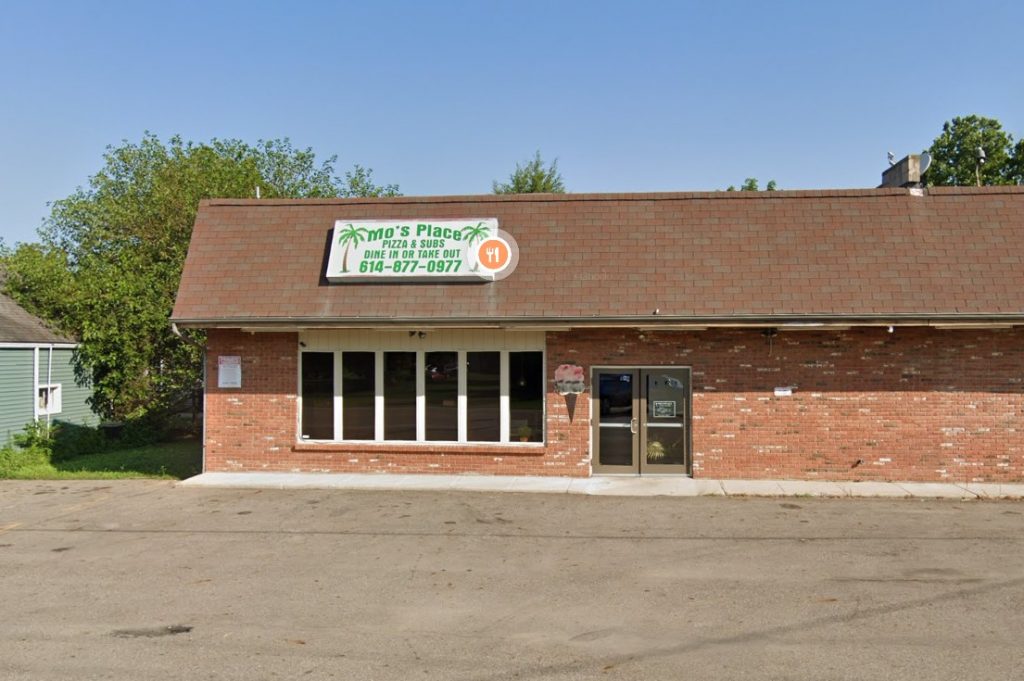 Mo's Place located at 22 Scioto Street in Commercial Point is located in a pretty well know location for pizza, formerly Tammy's Pizza. The Former moved North into Grove city and Columbus Area. When the former pizza place closed it left a void in the area for pie and Mo's was quick to move into the location, paint the walls and start offering a new kind of pizza.
In 2018 Mo's Pizza place was born, and according to online reviews has given them a perfect rating received a 5 out of 5 stars over the last two years with dozens of reviews. Most of the reviews are not one-liners either but paragraphs of quality reviews.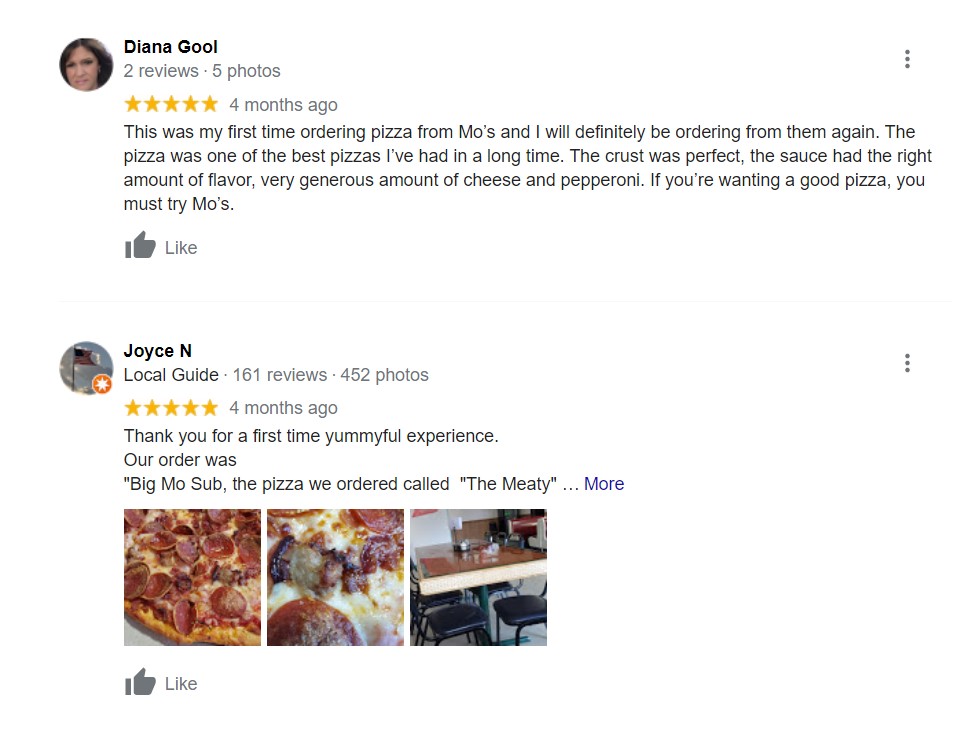 The location has a simple Pizza parlor type look offering Pizza, Wings, Subs, and Ice cream. One of the local favorites is Big Mo a specialty sub with pepperoni, lettuce, tomato, onion provolone cheese, and banana peppers on a heated crispy sub bread.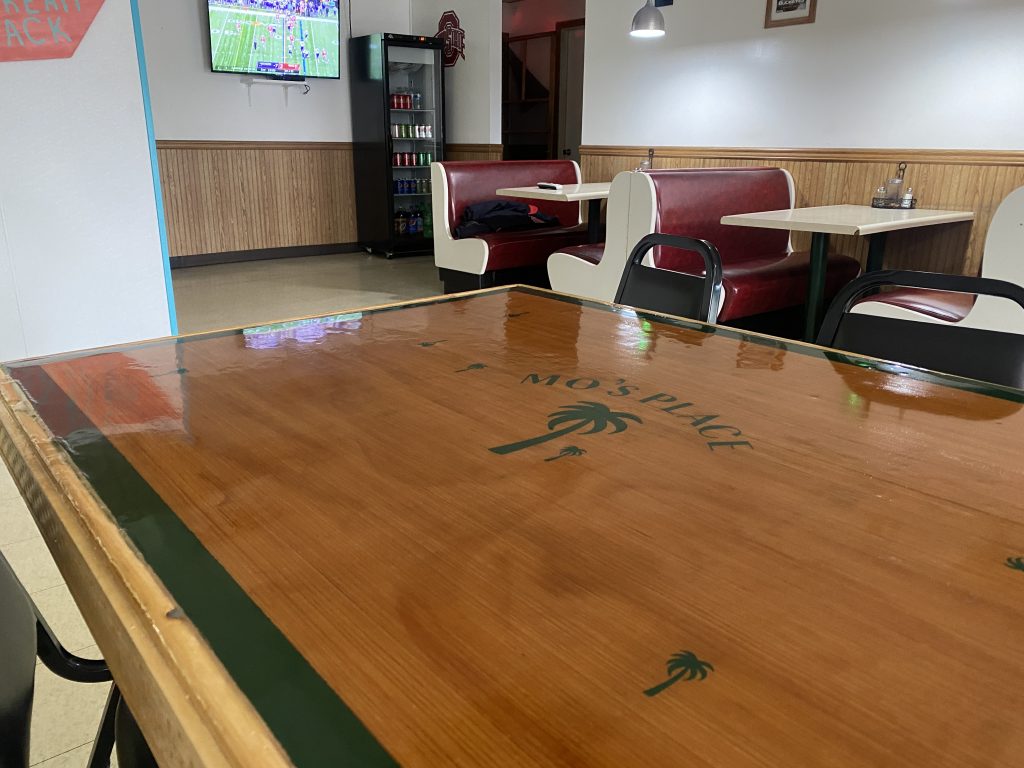 The Specialty pizza deluxe also has banana peppers, but also mushrooms, onion, green peppers, sausage, and ham on a crispy crust. They offer the "roll-up" pepperoni that crisps on the edges, and toppings that stand thick on the thin crispy crust.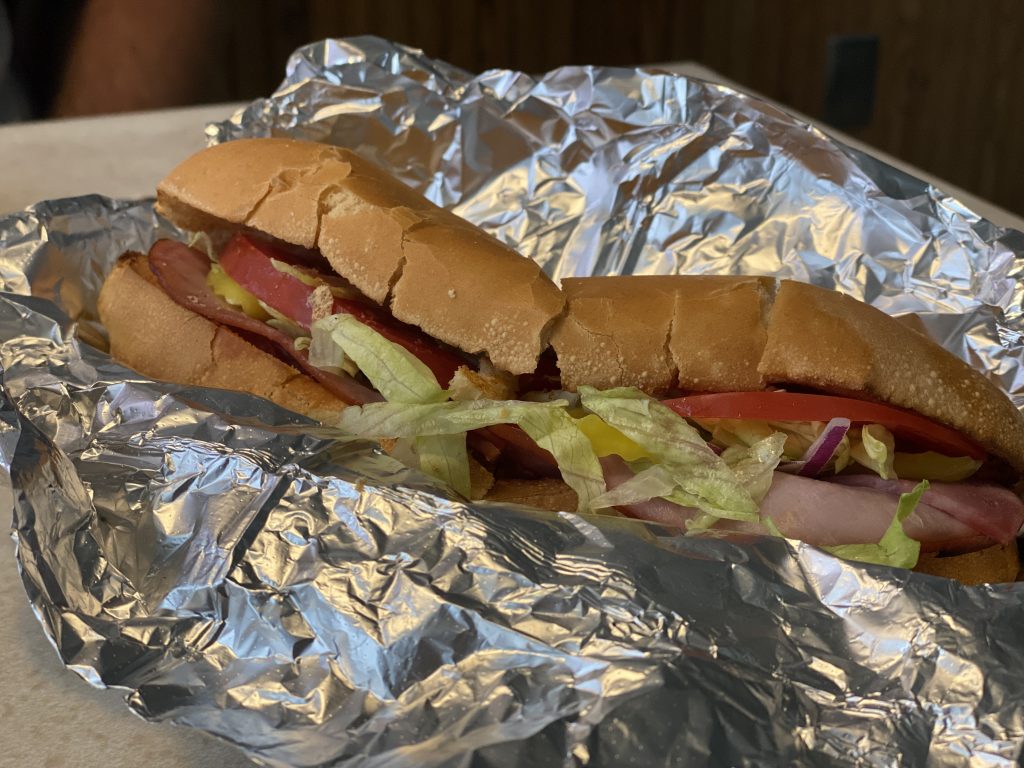 Neither of these two specials disappointed, the sub was warm and had a mild crispbread from the bake, the ingredients were fresh. The pizza was crispy on the edges and stood strong against the favorable amount of toppings that it supported. The sauce was noticeable but did not overwhelm the other flavors on the pizza. I definitely can see why this location has strong reviews with the locals.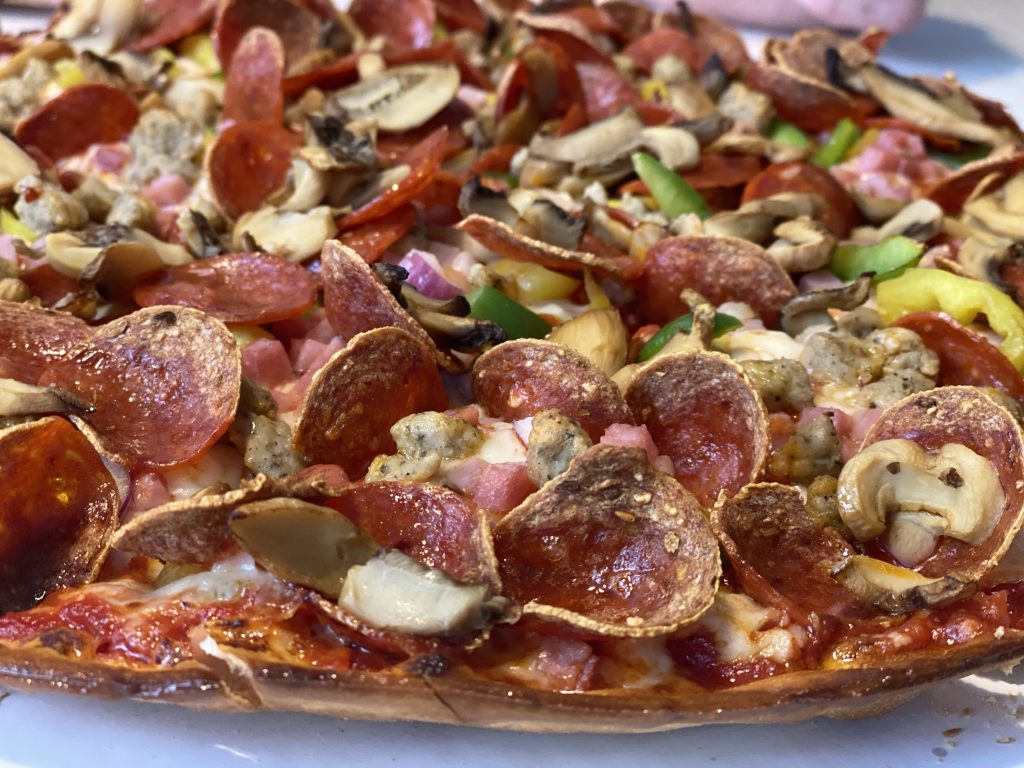 We were served by the owner and his son who were very cordial, the Buckeye game was playing on two TVs they had in the dinner, and about a dozen people came into the location for pick up while we ate. Wait time was not long for a walk in order, about 15 minutes from order to plate.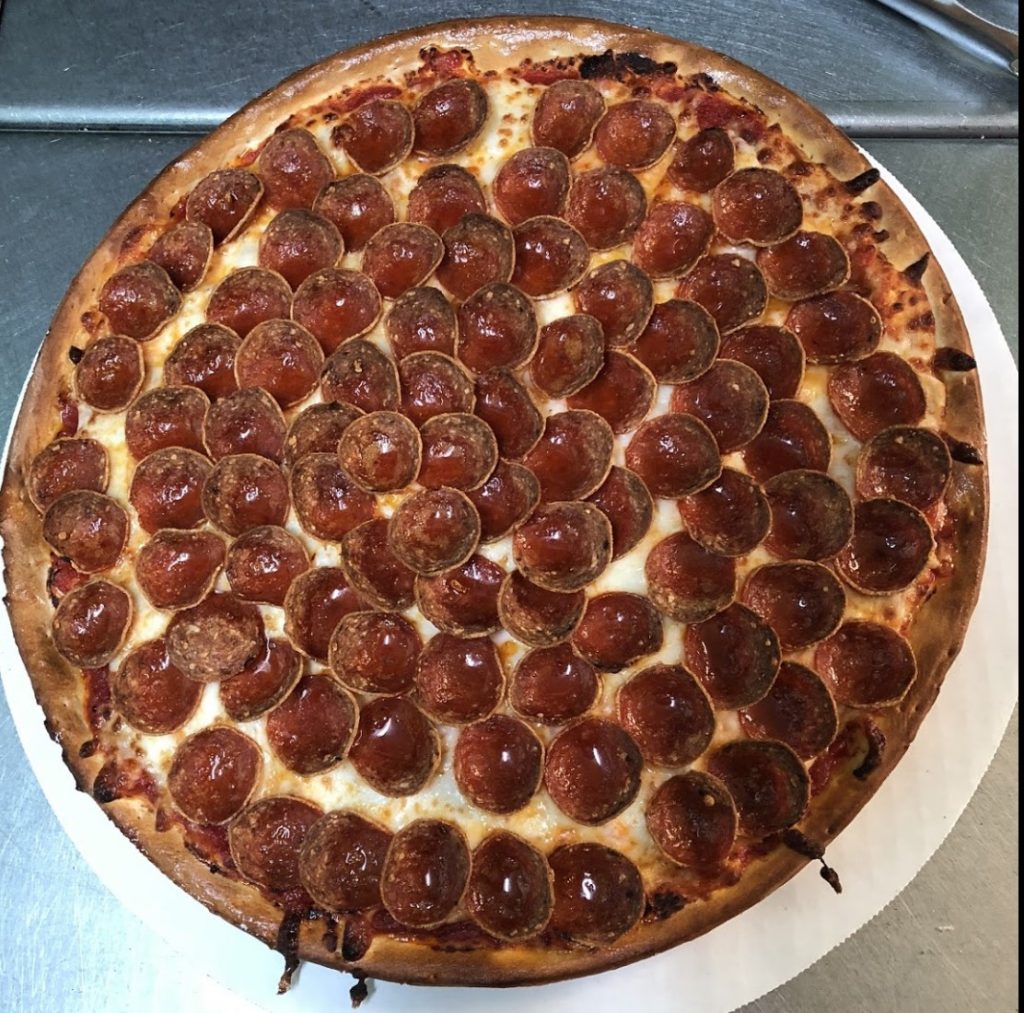 Local Scioto Township Trustee Ralph Wolfe met me for lunch and gave the following review, "The owner and son always have a smile on their faces which is always nice to see when you order one of their delicious pizzas or subs! He could be slammed with all these orders when Adam and I could be going in for lunch and he is still smiling. You don't see folks like that many times anymore especially locally owned and operated because of the pandemic we're in the middle of, fighting to keep the doors open."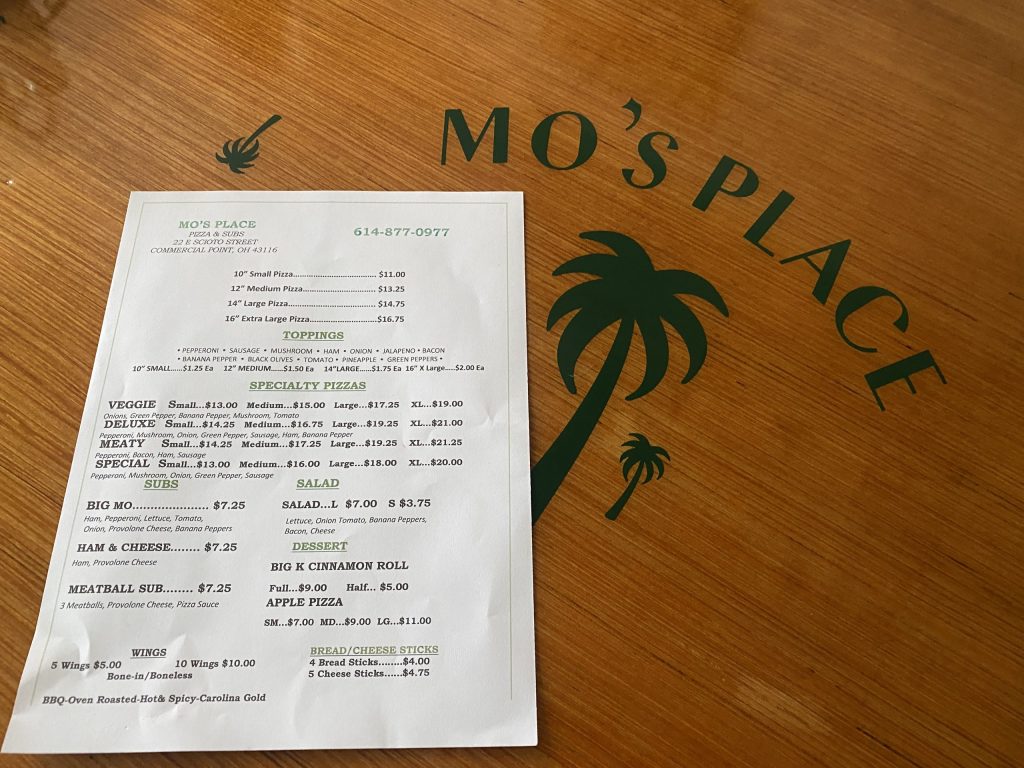 The location also offers a dessert apple pie pizza that also has high reviews, but I was too full to try it, maybe next time.
Reviews for the location used for this article can be found here: https://www.facebook.com/Mos-Place-1812248532172511/reviews/?ref=page_internal
and https://www.google.com/search?q=Mo%E2%80%99s+Place,+22+E+Scioto+St,+Commercial+Point,+OH+43116&ludocid=16879127466147480631#lrd=0x88477d5dffa66041:0xea3eb50042428437,1
Website for the location is here: https://www.mosplaceoh.com/index.html