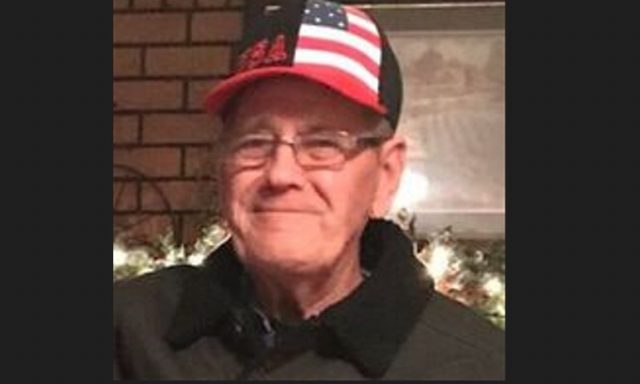 Floyd Gillum, 76, of Chillicothe, died tragically on August 30, 2022, as a result of injuries sustained while doing what he loved, cutting trees. Floyd was born May 31, 1946, in Elliott Co, KY, to the late Merida and Iva (Ison) Gillum, one of 16 children.
Surviving are his children: Mark (Connie) Gillum and Karrie Gillum, both of Chillicothe, Kevin (Cindy) Gillum, Lucasville, Kyle (Monica) Gillum, Richmond Dale, and Kyla Willoughby (Blake Spencer) of Chillicothe; Kyla's son Bentley, who Floyd shared a very special bond with; grandchildren: Kaleigh (Zane) Taylor, Michael Gillum, Hayley (Daniel) Case, Jessy Gillum, Kaleb Gillum, Cody Frederick, Kane Gillum, Deion Culberson, Lexzi (Bryton) Perry, Izabelle Sterling, Gabby Gillum, Logan Gillum and Bentley Spencer; 5 great-grandchildren; his former wife and life-long friend Liz Gillum; special friend Tony Keller; his siblings: Jim Gillum and Delbert (Patti) Gillum, both of Kentucky, Bob Gillum, Charlie (Kay) Gillum, Gary (Debbie) Gillum, Sam (Sandy) Gillum, Emory (Diane) Gillum, Gene Gillum, Reeda Wolfe, all of Chillicothe, Grover Gillum, of Jackson, OH, and Molly (Ralph) Hamilton, of Leesburg; and numerous nieces and nephews. He was predeceased by his parents; and siblings Paul Gillum, Thursa Huff, Tom Gillum and an infant brother Johnny Gillum.
Floyd owned and operated Gillum Tree Service. The two most important things in his life were his family and his work. Floyd loved them both dearly. He'll be remembered as an honest, hard-working man that was extremely skillful with tools and equipment, especially his chainsaw.
The family will receive friends Sunday from 4-8pm at the Haller Funeral Home & Crematory. His funeral service will be at 11am Monday, September 5 with Pastor Woody Wilson officiating.