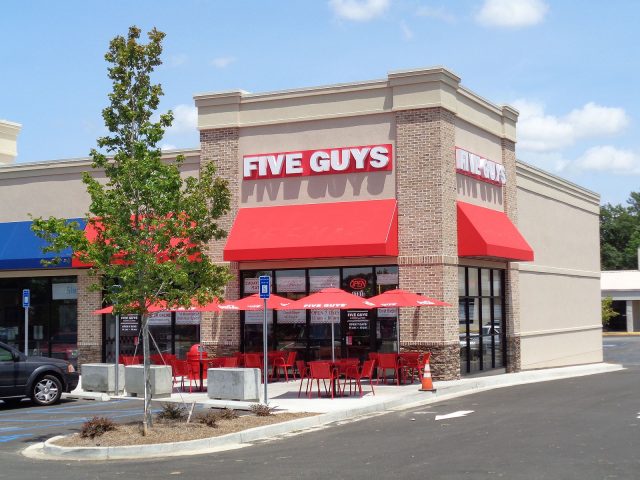 DAPHNE, Ala – Five guys restaurant is apologizing for employees that refused service to officers during regular hours of operation last week.



According to a statement made by the Daphne Police department the officers first attempted to access the store without masks, but then after seeing the sign of masks required returned to their cruisers to obtain masks, when they reentered the store the cashier and service people turned their back on them and refused to serve them. Eventually they left and decided to reach out to corporate for their stance on the situation.



"Five Guys and the Franchisee of the Daphne, AL location were made aware of reports that local Police Officers had been denied service by employees at that location.
"Five Guys and the franchisee are actively investigating the situation and are committed to getting to the bottom of it. However, no matter what the details are, we do not want these police officers, or any customer, to feel disrespected or slighted in anyway. We apologize to those officers and also want to make it clear that Five Guys and its franchisees are committed to fair, respectful, and equal treatment for all customers."
After investigation of the situation Five Guys terminated or suspended all employees involved according to a facebook post. In that statement Five Guys said, "As we uphold our commitment to fair, respectful, and equal treatment for all customers, please know that the actions and sentiments of a few employees in Daphne, AL do not represent Five Guys or the local franchisee."