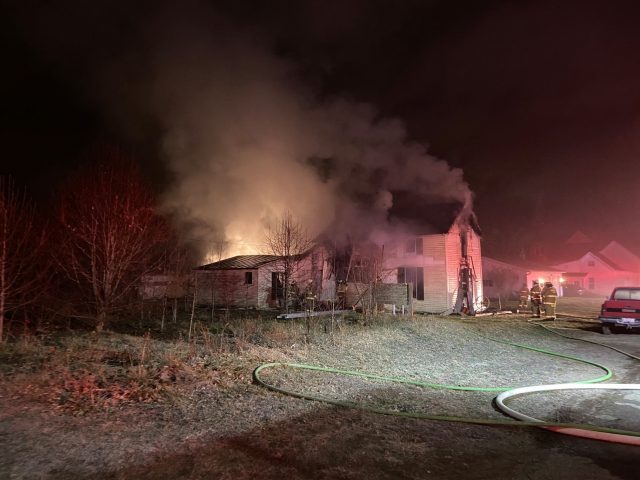 Clarksburg OH – A call came into the County around 2 am this morning of a report of a house on fire in Clarksburg.

When police and fire arrived at the scene a four bedroom home located at 10868 Fourth Street was fully engulfed. The department immediately asked for mutual aid from Williamsport and increased manpower to fight the blaze. Fire fighters also requested the presence of an emergency squad and medics, but no reports of injuries were reported.
Firefighters fought the blaze for about a hour before they had it under control. The home is considered a complete loss.