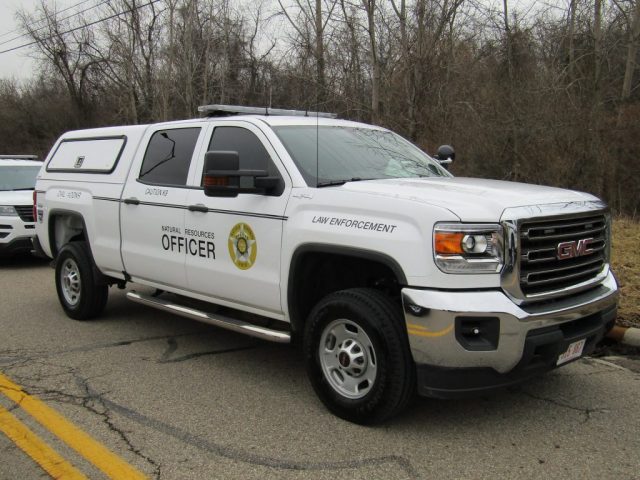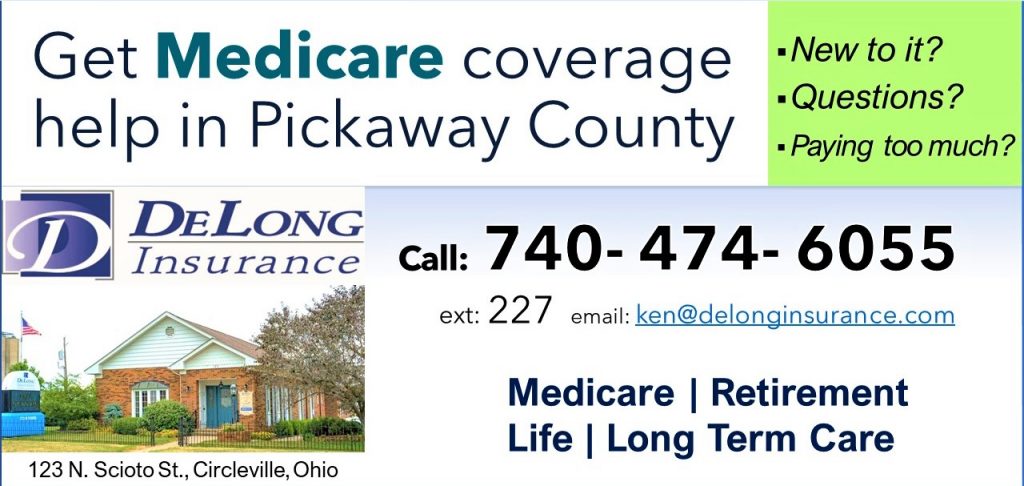 Central Ohio – Wildlife District One 
While on patrol at Indian Lake State Park, State Wildlife Officer Brian Motsinger, assigned to Union County, contacted a visitor whose dog escaped. Officer Motsinger was able to catch the dog and reunite it with the owner.
State Wildlife Officer Josh Elster, assigned to Pickaway County, was contacted by a landowner regarding an individual fishing without permission. Officer Elster obtained photos showing the suspect and two additional people fishing on the landowner's property. Officer Elster contacted the individuals and charged them for fishing without permission. The three subjects were ordered to pay $150 in fines and court costs.
Northwest Ohio – Wildlife District Two
State Wildlife Officer Matthew D. Smith, assigned to Huron County, received a complaint of someone placing traps on a property without permission. The traps were untagged. Officer Smith investigated and encountered an individual from a nearby residence, who had set box traps after losing chickens to raccoons. The suspect did not have a valid fur-taker permit or hunting license. The suspect received two summonses and was found guilty. He paid $321 in fines and costs.
State Wildlife Officer Anthony Lemle, assigned to Lucas County, and intern Riley Yunker attended a career day for Toledo students. Fifteen middle school students learned about the Ohio Division of Wildlife, the daily job duties of a wildlife officer, and career and internship opportunities in other sections. The students also enjoyed learning about native mammals with furs and skulls on display.
Northeast Ohio – Wildlife District Three
State Wildlife Officers Michael Budd and Scott Cartwright, assigned to Tuscarawas and Carroll counties, respectively, responded to a concerned caller regarding a young crow in distress. The officers transported the crow to a wildlife rehabilitator who treated it for a biotin deficiency which had affected its beak growth. The rehabilitator expected the crow to make a full recovery. Visit wildohio.gov to learn more about the best way to respond to orphaned or injured wildlife.
The Ohio Division of Wildlife received multiple complaints of anglers taking more than the legal limit of saugeye at Atwood, Clendening, Piedmont, and Tappan lakes. State Wildlife Officers Michael Budd and Scott Cartwright, assigned to Tuscarawas and Carroll counties, respectively, contacted an angler with help from the Investigative Unit. It was determined that the angler exceeded the bag limit for saugeye and possessed fish shorter than the minimum. He was found guilty in Carroll County Municipal Court and sentenced to one year of probation, received a one-year fishing license suspension, and was ordered to pay $295.
Southeast Ohio – Wildlife District Four
State Wildlife Officer Cole Tilton, assigned to Vinton County, received an anonymous tip through the Turn-In-A-Poacher (TIP) hotline that an individual had shot a bobcat in the winter of 2022. Officer Tilton and Natural Resources Officer David Glenamen followed up on the information. The officers conducted interviews and located the bobcat's hide. The suspect pleaded guilty to poaching the bobcat and was ordered to pay $250 in restitution in Vinton County Court. Anyone observing a wildlife violation can report it anonymously through the TIP hotline at 1-800-POACHER (762-2437).
Southwest Ohio – Wildlife District Five
The Fourth of July weekend was busy for State Wildlife Officers Jason Keller, Andy Dowdell, and Brad Turner, assigned to Warren, Butler, and Preble counties, respectively, along with Wildlife Officer Supervisor Matt Hunt. The officers worked on an enforcement project in Butler County. Officers Turner and Hunt noticed a vehicle pulled off the road near Four Mile Creek, where there had been several complaints of individuals using cast nets. Officers Keller and Dowdell investigated and contacted three individuals as they returned to their vehicle. The group possessed two oversized cast nets, 25 undersized bass, and three sunfish in addition to minnows and forage fish. In Ohio, only minnows and forage fish may be taken with cast nets, and all other species must be released immediately. Two individuals pleaded guilty to a wildlife charge and paid a total of $1,310 in restitution. The bass, sunfish, and cast nets were forfeited to the state.
Wildlife Officer Supervisor David Warner participated in the Greene County Fair's second annual Gene Fischer First Responder Memorial Hog Show along with 30 other first responders. The event was developed by Officer Warner's daughter, Taylor, a 4-H member, to honor Sheriff Fischer. Fischer was a yearly supporter of the Greene County Fair. Supervisor Warner finished in the top three during the event, which raised $1,500 for the Greene County Youth Activity Fund.