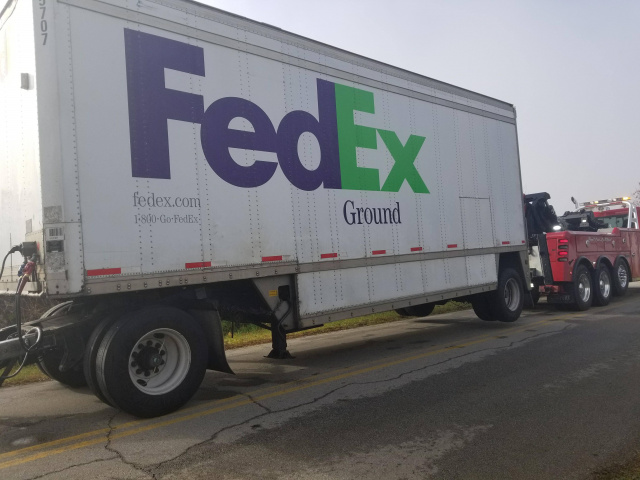 US – FEDEX is warning consumers to watch out for a text message trying to trick them into opening a text or email about the status of a delivery.



According to FedEx People across the country are receiving texts and emails that appear to be from the company alerting them to a package. These messages have a "tracking code" and a link to set up "delivery preferences." This is a scam, what really happens is the link send people to a fake Amazon webpage and after answering some questions you are asked for a credit card number to claim a "free product." At this time the scammers have what they were after in the first place, your info and back info.
FedEx says the text messages and emails are not legitimate.
"FedEx does not send unsolicited text messages or emails to customers requesting money or package or personal information," the company said in a statement sent to USA TODAY. "Any suspicious text messages or emails should be deleted without being opened, and reported to [email protected]"
Have you received a suspicious text or e-mail that appears to be from us? Suspicious messages should be deleted without being opened and reported to [email protected]

Here are more tips to protect your safety: https://t.co/sgedEYSNfF pic.twitter.com/fMnR5Pgn7K

— FedEx (@FedEx) January 22, 2020
So earlier today I got same text but I was like wtf I didn't order anything 1st thing I did was go to fedex and copy and paste the code and it said there is no package I was like yea scam but be safe 🙂 pic.twitter.com/nuWI87sfy0

— Medusa 🐍 (@babbydiabla) January 21, 2020