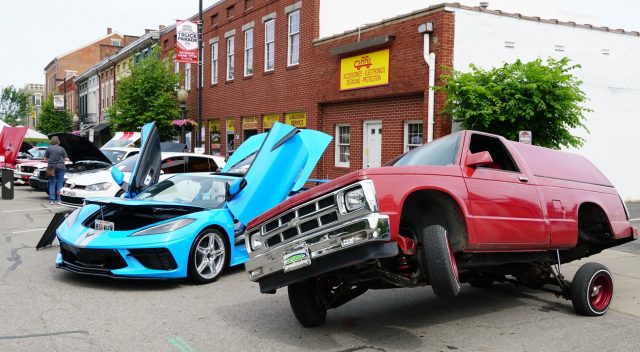 CHILLICOTHE – The Feast of the flowering moon has highlighted a car show as a recent addition of the last few years and it seems to be a hit after growing more and more every year.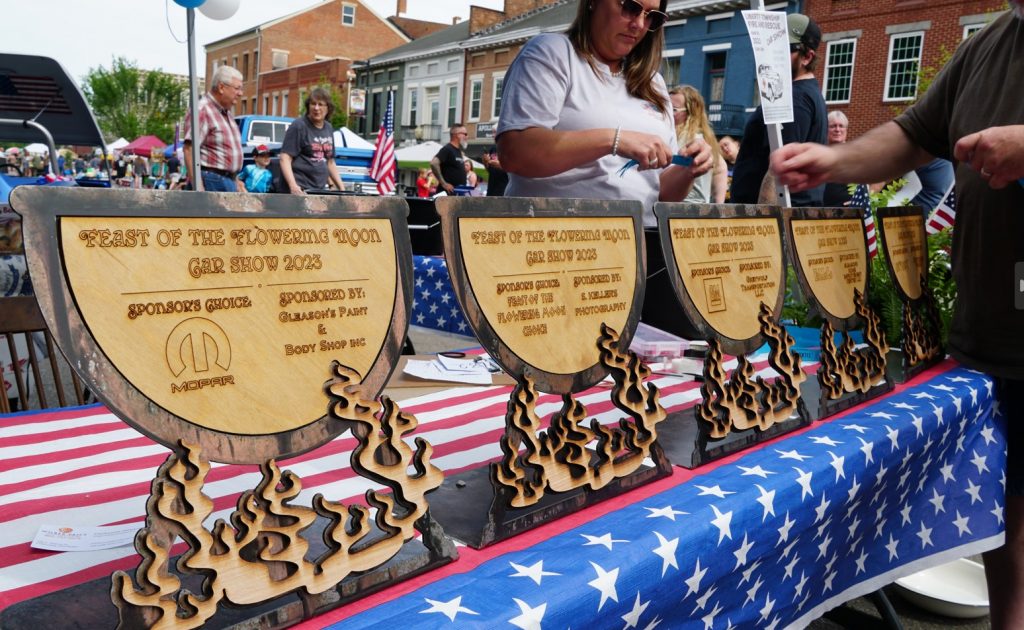 Matt Keller a volunteer for the Feast of the Flowering Moon who heads the car show said, "We love doing this for the community, it's our 3rd year, 104 cars is crazy, we had some cars from Kentucky and way outside of Ross County, but we also had a strong showup of local Ross County collectors who wanted to add to the show, and we appreciate it."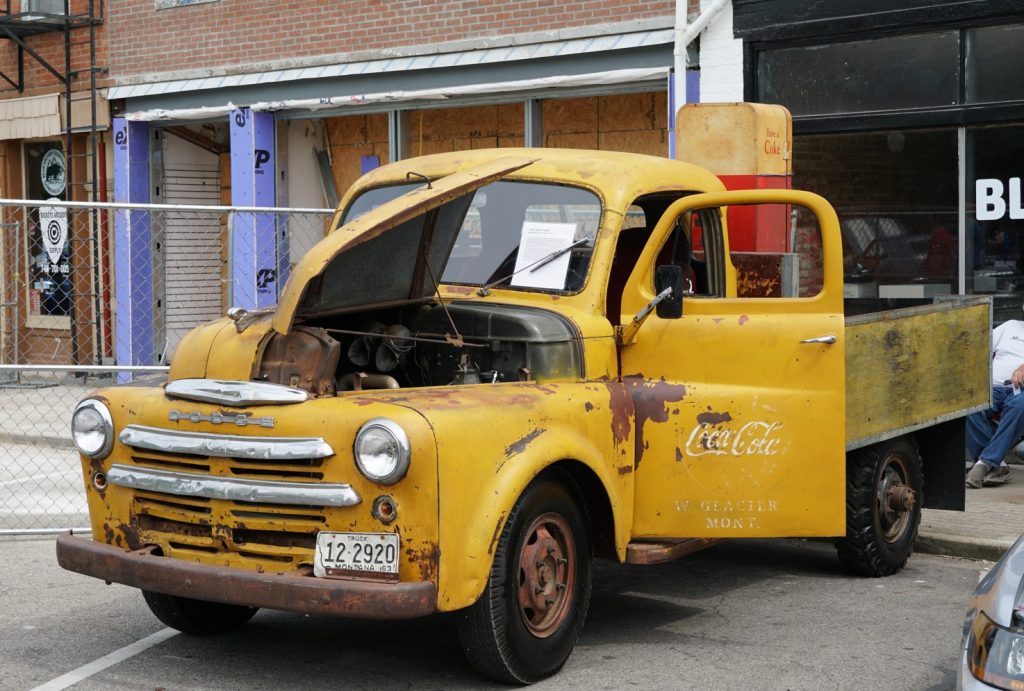 Along with dozens of door prizes raffled off to anyone who registered a car, the Feast awarded five cars with specialized custom-made trophies. One for sponsor's choice Mopar, GM, Import, FoMoCo (Ford), and Feast Choice.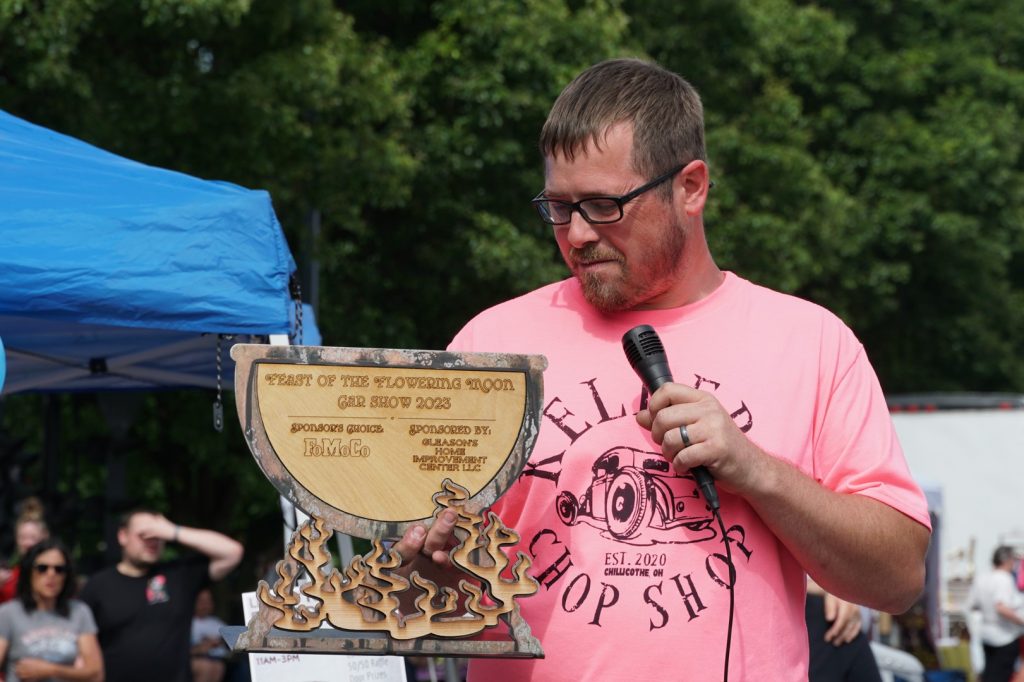 Mopar winner was Jim Niles from Chillicothe with his Plymouth Valiant, he said it was a beautiful day for a show, he told Sciotopost that he built the car in 2012 and has had it since. He said he did the build because you simply don't see Valiants at car shows and wanted to represent the model.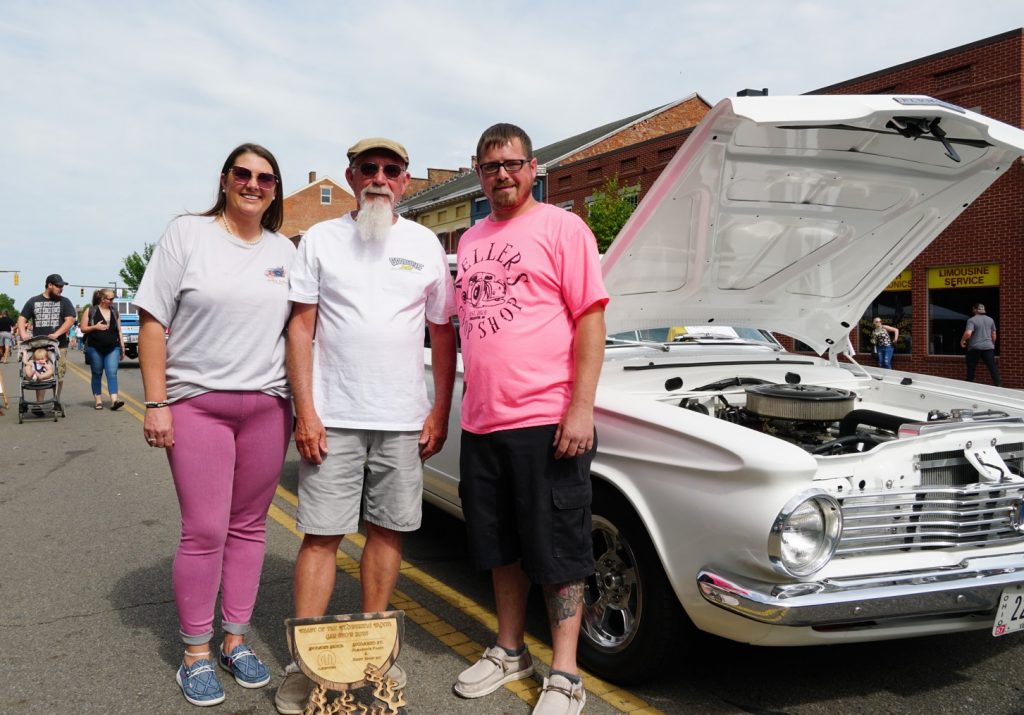 Matt Cordle won the Import Award for his 2000 Honda Accord. Cordle says that he's customized his car himself lowering it and adding the features he likes with a lot of custom-made parts. He chose the Accord because he likes Hondas, and he wanted to show off what this model which most people don't customize could look like. Cordle traveled from Russel Kentucky to show his car off on Saturday. He said he likes to go to different shows and check out different areas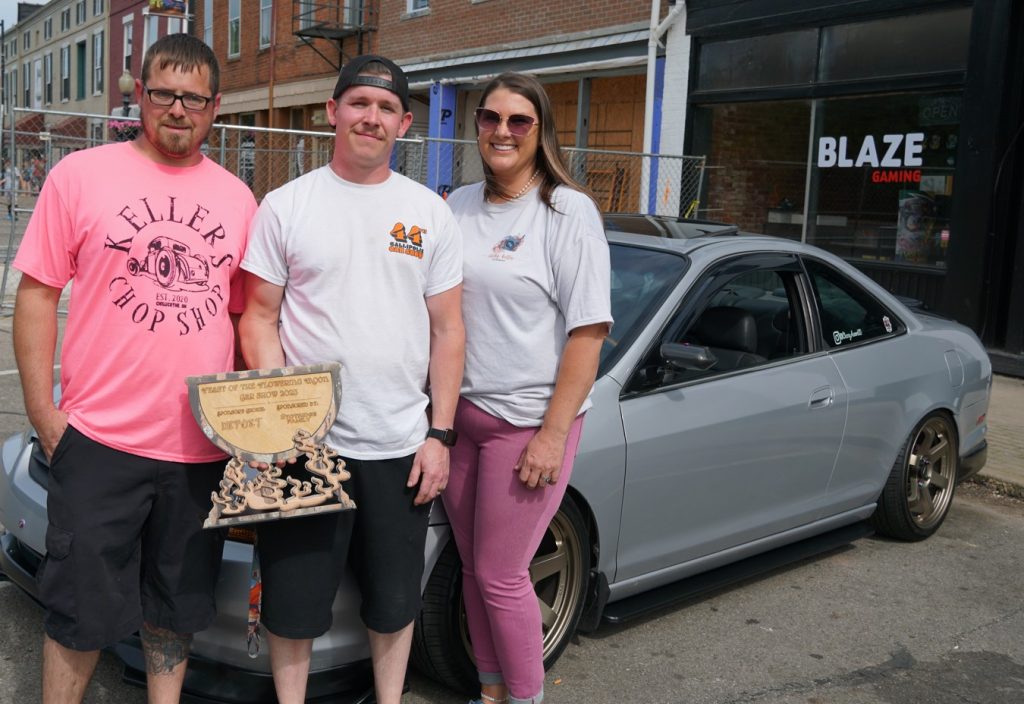 Steve Stiles won the Gm Award for his custom 1979 Z-28 548 Cubic inch custom powerplant. Stiles says that he was a technician for GM for 28 years and had had a love for cars since he was a teen. Stiles is from Chillicothe and was excited when they brought a car show to the Feast and decided to come out and show off what his passions are. The engine and the car was built by him including some of the custom engine parts he builds himself in his home garage.
Jamie Claytor won the Ford award for his 1967 Shelby Gt 500, which he says is an original parts car other than the upper side scoops. Claytor says he's always been a Ford guy and always loved Mustangs. He says this is his 6th fastback. This isn't his only 67 he owns one in green also.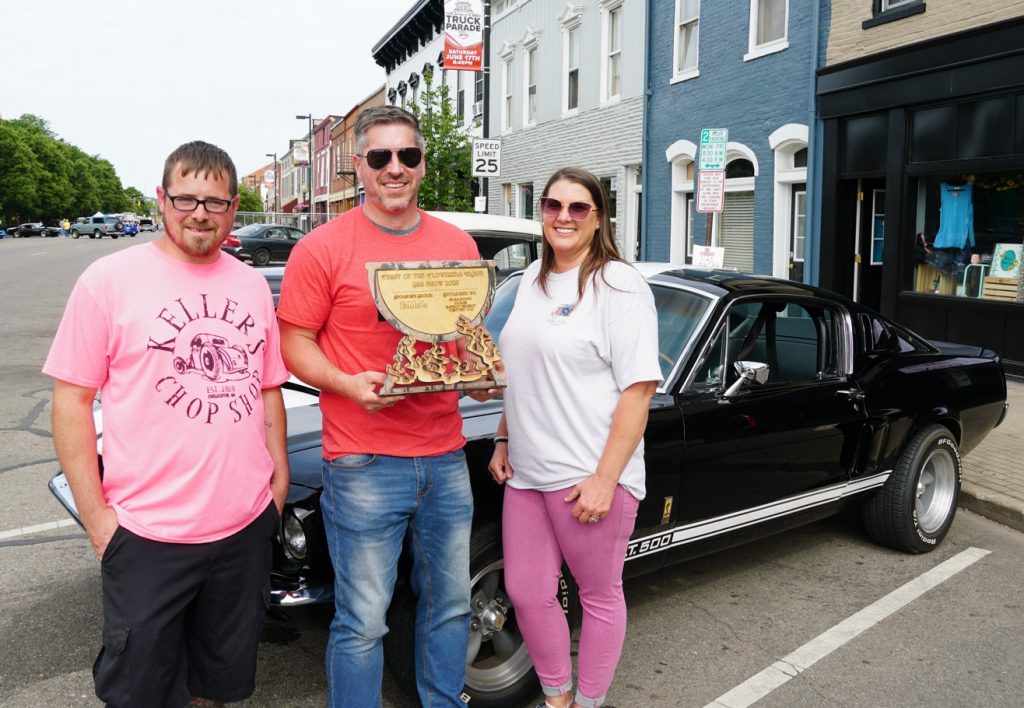 Feast of the Flowering Moon Choice went to Jim McGruder and his custom 2020 Mid-engine Corvette. McGruder said that he was interested in the car because it was the first year mid-engine car for Corvette, he told Sciotopost that he got it early in 2020 and since then he has customized around twenty things on the car including the Lambo doors, paintwork in the engine compartment, seats, and rear wing. McGruder says he likes to buy Corvettes and then really personalize and customize them. He says he's from Canal Winchester and came down with the family to enjoy the festival and have fun.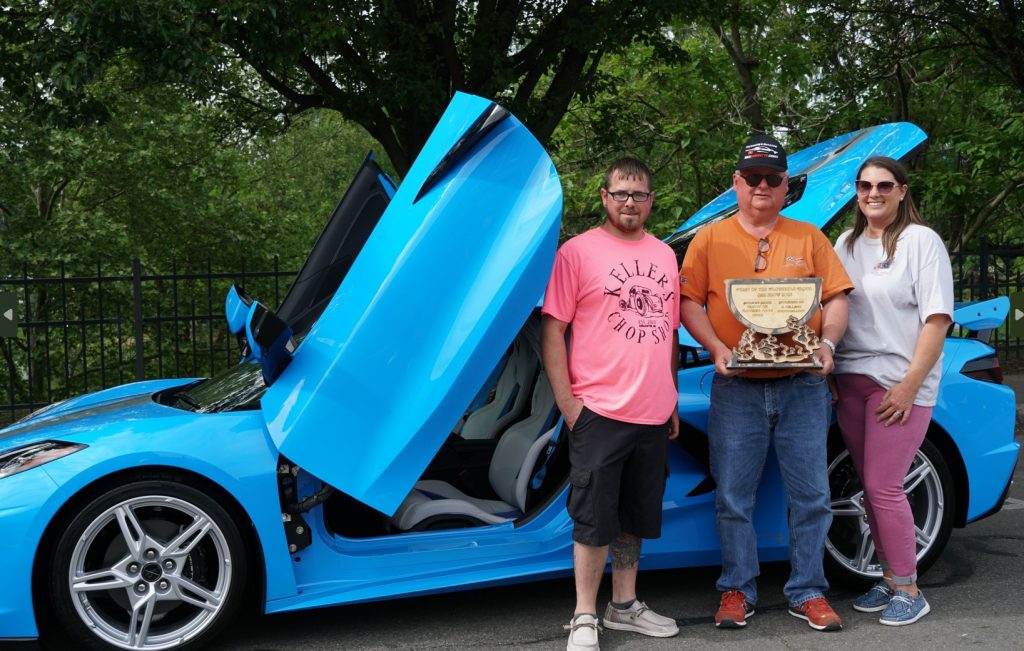 Matt Keller said that he wants to thank his wife, and the sponsors who helped put this together without them they would not be able to put on the show that they did, and fully appreciates them giving back to the Festival.