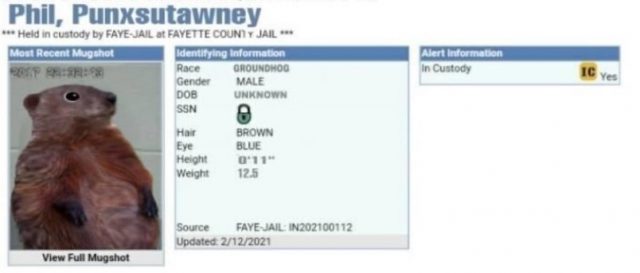 FAYETTE – Fayette County sheriff Vernon Stanforth is standing firm about recent issues with nature and has went after the source with extreme prudence.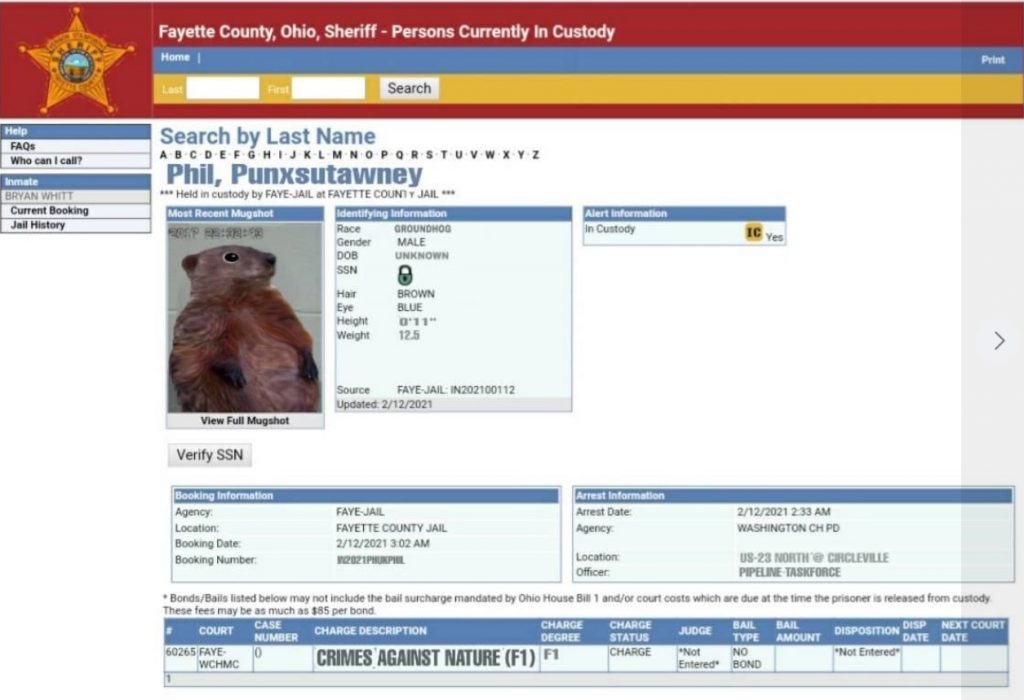 Around 3 am on Friday February 12 according to the arrest record the sheriff department arrested Punxsutawney Phil, a rodent with unnatural powers to control weather.
On Tuesday February 2, 2021 Punxsutawney used his unnatural powers to predict six more weeks of winter. Since then we have received bitter cold and over a foot of snow with more snow in the next week. Obviously enough was enough and a arrest was made.
Phil was caught by the Pipeline Task Force, just north of Circleville on US-23 according to his arrest record, and charged with a F1 charge of crimes against nature, no bond was given.
The event is still under investigation by police and more charges could be pending.