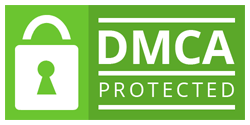 Pending "Click It or Ticket" Campaign Important for Ongoing Safety
A review of recent statistics shows that the month of April in Pickaway County netted no fatalities on local roadways. Also, the entire first part of 2015 has been fatal-free in Pickaway County. In comparison to last year, 2015 shows a major shift in traffic safety. For the period of January through April in 2014, Pickaway County had 3 motor vehicle crashes that ended in fatalities. January, February, and March 2014 had one fatal crash each, with April 2014 being the only month in early 2014 to have no fatalities.
"You always need to be careful when you state your community is 'fatal-free' when it comes to traffic crashes", stated Director for Safe Communities of Pickaway County Teresa C. Carper. "Crashes can occur at any time, however the key is remembering safety measures such as 'Buckling Up Every Trip Every Time' to improve your chances of survival."
The National Campaign to promote seat belt use known as "Click It or Ticket" will begin on May 18th , and Safe Communities of Pickaway County is planning a media kick-off, and an event that the public is welcome to attend. The event will be held at Circleville High School at 1:00 p.m. on Monday, May 18, 2015 where a banner unveiling, awards ceremony, and an opportunity for local officials to speak on traffic safety will take place. Following the event, Safe Communities will join local law enforcement, school officials, and students in promoting the safety message in a county-wide seat belt survey for local teens, parents, and administrators.
"We are asking that all Pickaway County citizens join us and buckle up", stated Carper. "Pickaway County is notorious for having one of the lowest seat belt use rates in the state, and many of our crashes has ended fatally due to the lack of seat belt use."
Safe Communities will participate in events throughout the period beginning on May 18th and extending through Memorial Day to promote the safety message. Local law enforcement will have extra patrols out for the time period to make sure that motorists get the message that seat belts not only save lives…it is the law.
"Click It or Ticket" is one of the many campaigns throughout the year that is sponsored by the National Highway Traffic Safety Administration. For more information on this enforcement period and other information on traffic safety, visit their website at www.nhtsa.gov .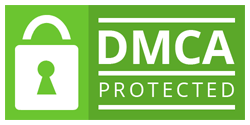 Related