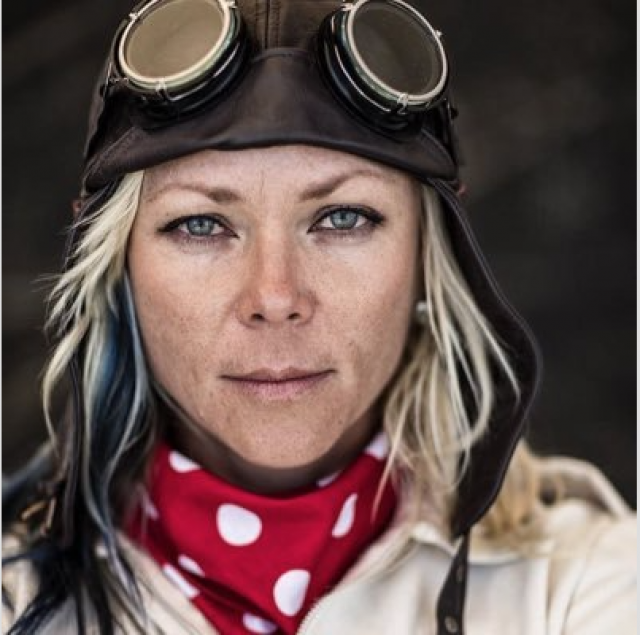 USA – Race Car enthusiast and world record holder Jessie Combs has died while attempting to beat her former world record.
Combs was known as the "fastest woman on four wheels" after setting the world record for 398 MPH in a jet-powered car in 2013. Sadly her attempt to beat that record resulted in a crash that has taken her life.
"I have never loved or been loved by anyone as much as this amazing woman @thejessicombs," he wrote. "She was truly my unicorn and I enjoyed every single minute that I had with her. She was the most amazing spirit that I have ever or will ever know," said Terry Madden a team member on instagram.
Combs was also a star on the show Mythbusters and Adam Savage posted quickly to instagram himself
I'm so so sad, Jessi Combs has been killed in a crash. She was a brilliant & too-notch builder, engineer, driver, fabricator, and science communicator, & strove everyday to encourage others by her prodigious example. She was also a colleague, and we are lesser for her absence.

— Adam Savage (@donttrythis) August 28, 2019
Jessi only days before the accident today posted on twitter, "It may seem a little crazy to walk directly into the line of fire… those who are willing, are those who achieve great things. .
.
People say I'm crazy. I say thank you 😉
It may seem a little crazy to walk directly into the line of fire… those who are willing, are those who achieve great things. .
.
People say I'm crazy. I say thank you 😉
.
.
.#fastestwomanonearth #almost #fasterthanfast #jetcar #afterburner #landpsee… https://t.co/IrnCQQWMGJ pic.twitter.com/A5NZ6Luq0u

— Jessi Combs (@TheJessiCombs) August 24, 2019