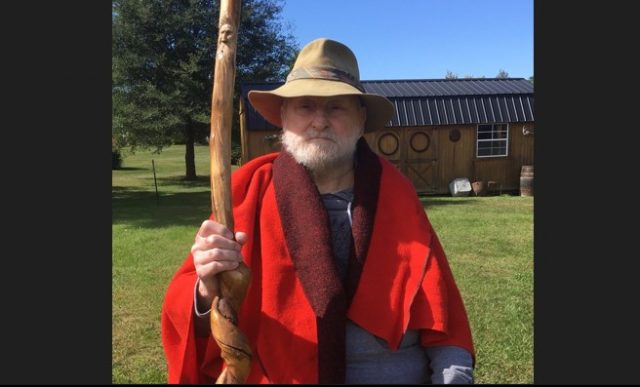 "The Mountain Man" Roger G. Dillard, 75, of Greenfield died peacefully on January 11, 2023, at his home in Greenfield, OH, which he shared with his wife of a quarter-century, Juanita Dillard (née Merriman, married May 17, 1998). Roger was the son of the late Virgil and Hazel Roberts and was born in Highland County on May 12, 1947.
The Mountain Man is also survived by his children: Brigitte (Clarence) Dyer of Gatlinburg, TN, Lisa Green of Knoxville, TN, Roger Allen (Misty) Dillard of Sevierville, TN, Patrick Dillard of Pigeon Forge, TN; bonus daughters Heather (Jeff) Seaman and Shannon (Chris) Barton, both of Greenfield; grandchildren Logan (Kate) Dyer, Linzy (Ian) Nicely, Dustin Dillard, Hunter Green, Kyra Green, Christian (Kaylee) Dillard, Bryce Dillard, Lexie Barton, Reagan Barton, Sierra Barton, Marissa McNamee, Zaelyn McNamee; great-grandchildren, Elliot Dyer, Charlotte Nicely, Kinzley Dillard, Winston Dyer, Ollie Nicely, Hank Nicely, Emily Dyer; brother Larry (Marcella) Dillard of Greenfield, and so many other nieces, nephews, cousins, and friends. He will be missed by all, including his beloved cats Blue, Itty Bitty, and dog Coco.
He was preceded in death by his sisters Carol (Tom) Worley and Marsha Dillard, and brother Randy Dillard.
Roger was a world-renowned entertainer and stuntman whose exploits ranged from tomahawk and arrow catching at Silver Dollar City (now Dollywood) to appearances all over the world: Europe, Asia, and North and South America! He was also a star of the screen; he appeared in the films "Attica"(1974), "Brubaker" (1980), and "Those Lips, Those Eyes" (1980) and was featured on numerous television specials throughout the 1980s.
In keeping with his wishes, he will be cremated. A celebration of Roger's life will be held on Saturday, January 14, at 5pm in the Greenfield Grain and Hay building located at 103 S. McArthur Way, Greenfield, OH 45123.