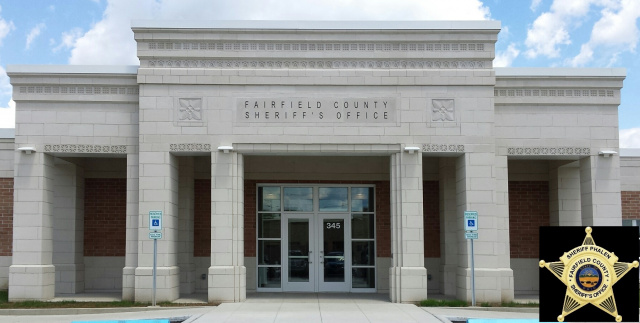 Fairfield County – These are the top Top Incidents for the week of July 1, 2019 in Fairfield county.
Traffic Stop, Gender Rd at US 33 Ramp- Deputy made a traffic stop and the driver had a warrant out of Franklin Co.
Threats and Harassment, Winchester Rd, Caller advised of a road rage incident. Caller advised that a male pulled a gun on her while she was driving.
Traffic Accident, US 33 at Diley Rd, Driver laid his 2004 Harley Davidson down in the grass. Driver was transported to Hospital for medical treatment. Driver was cited for failure to control.
Traffic Accident, Lancaster-Newark Rd at Baltimore-Somerset Rd- Deputy advised that the driver crashed into a ditch. The Deputy also advised that the driver was impaired. Driver was arrested for O.V.I. and taken to jail.
Accident Stemen Rd/Allen, Vehicle defect and lost steering, Utility pole was struck and south central was advised.
Hit skip accident SR188/ Mill Park, Callers Vehicle was rear-ended by a Juvenile on a 4-wheeler, 4-wheeler fled the scene.
Accident, 158/Pleasantville Rd, Juvenile was driving and ran stop sign hitting a camping trailer. Trailer flipped on SR 158, Units were tied up for hours until scene was cleaned up.
Stolen Vehicle, Collins Rd, vehicle repair shop reported having multiple vehicles broken into, and one vehicle was stolen.
July 2, 2019
OVI, Gender Rd./Winchester Blvd., Canal Winchester – Deputy conducted a traffic stop on an impaired driver. The driver was found to be intoxicated, arrested and taken to Jail.
Theft of a purse at the public pool, offense occurred Friday, pool video surveillance is being reviewed. No suspect(s) at this time.
Northern units had to deal with weather related incidents that rolled through Violet Twp.
July 3, 2019
Known suspect came into residence using deceptive means to steal items of a homeowner.
Burglary, Bluebird Ln. Suspect forced entry into residence while people were inside. Suspect(s) took medications.
July 4, 2019
OVI, Eastwick Wy, Pickerington – Driver was pulled over and found to be intoxicated by Deputy. He was arrested and taken to the Fairfield County jail.
Narcotics, Lake Rd. NE – Deputy conducted a traffic stop where he located a heroin and methamphetamine on a female passenger of the vehicle. This female lied about who she was but was able to be properly identified and was found to have three active warrants. She was arrested and taken to the Fairfield County jail.
Burglary, Wilson Ave. Thurston. Homeowner advised someone entered her attached garage. Possible known Suspect.
July 5, 2019
Stolen Trailer from Main St. Thurston. Trailer was stolen sometime possibly between 7/3 and morning of 7/5.
Structure Fire at Mountview Dr. Report of an explosion and fire to a detached garage. Units and FD responded. FD put fire out and listed it as not suspicious.
Burglary, Aspen Rd. Caller believes someone entered her house through an unlocked upstairs window. Victim is unsure if anything was taken.
No other major incidents to report
July 6, 2019
Thunderstorms rolled through the northern part of the county and spread south.
We had reports of high water in the northern part of the county. Canal Winchester lost power.
Due to the conditions, we had multiple accident with injuries.