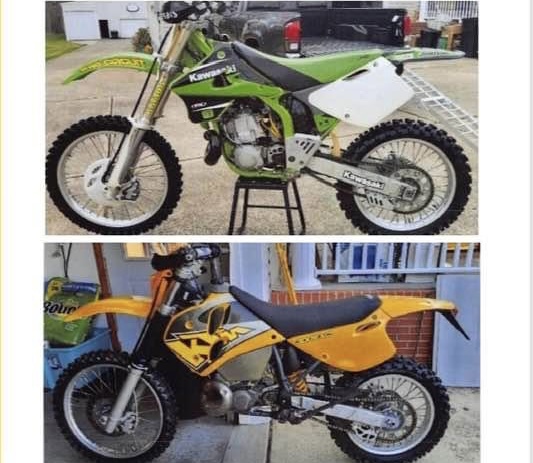 RE: Stolen Dirt Bikes
On August 2, 2022, in the area of State Route 37 near Rainbow Dr. in Lancaster, Ohio, unknown subject(s)made entry into a detached garage and stole two dirt bikes.
A possible vehicle involved may either be an older white work van or white SUV, with a heavy amount of rust all over, towing a black trailer. Currently, there are no known suspects in this investigation. Listed below are the two stolen bikes; a 1998 Green Kawasaki KX250- and a 1997 Orange KTM Dual Sport 300 EXC.
Please contact Detective Spradlin with any additional information.