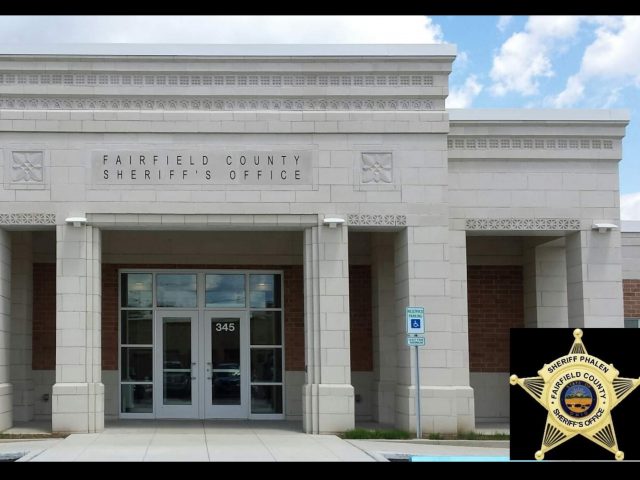 Week in Review – Top Incidents
Nov. 9, 2020
*Auto Accident, US-33/Lancaster-Circleville Rd. Vehicle struck a deer causing air bags to deploy. Vehicle towed.
*Units also assisted Pickerington Police Department with securing the scene of a shooting at Gray Dr. Pickerington. The victim was taken to the hospital where he was pronounced deceased.
*information Report (injury accident: Farm machinery) – Millersport Rd NE, Walnut Twp.: it was reported that an 80 y.o. male subject rolled a backhoe causing injury. Injured party walked to the Fire Department for assistance.
*Auto Accident, Lancaster-Kirkersville Rd- non-injury Accident- A vehicle attempted to pass a commercial vehicle causing the commercial vehicle to leave the roadway, OSP was contacted for assistance with traffic control.
*Auto Accident, non-injury, Cincinnati-Zanesville Rd- Two vehicle MVA.
Nov. 10, 2020
*Structure Fire at High St. Male was working on a vehicle that caught on fire. Caller advised the vehicle blew up. Vehicle was a total loss and there was damage to structures on both side of the vehicle.
*Accident at Diley Rd and Busey rd. Three car MVA.
*Accident Hit/Skip. Oakland Grocery. Unit#2 requested report for incident on the 9th.
*Accident, 3131 Lakeside Dr. Millersport PD attempted to initiate a traffic stop for speeding and subject fled at speeds reaching 120 MPH. Suspect turned on to Lakeside but didn't negotiate curve on to West Bank Rd. Subject continued straight destroyed two fences, ruptured a gas line and came to rest after causing structural damage to a house. Millersport arrested the male. SO units arrived and took the crash report for Millersport PD.
Nov. 11, 2020
*Theft, Short Rd., (Dollar General/Amanda): male subject entered the store and then left. The door sensor went off and subject got into a truck. Subject was on crutches and had a cast on his foot.
*Litter Complaint, B.I.S. Rd…caller states a large amount of trash dumped on his property.
*Auto Accident, Stoudertown Rd…one vehicle non injury accident roll over.
*Theft, Swift Ln., Caller states a bag of work tools taken from vehicle.
*Vandalism, Greenlawn Ave., Caller states that semi-trucks delivering to the marina are causing damage to his yard when making the turn into the marina.
*Theft, Loon Ln., Caller states his identity was taken.
*Stolen/Recovered Vehicle, Columbus Lancaster Rd., Caller states a vehicle has been parked on their lot for two weeks. Registration shows the vehicle was reported stolen from Lancaster. LPD wanted the vehicle impounded.
*Vandalism, N. School St., Caller states a semi making a delivery had hit power lines and tore the power lines, power box and pieces of siding off the house.
*Accident at Milnor and Refugee Rd. Two car MVA.
*Stolen vehicle. Area of SR256 and Carroll-Northern rd. Caller reported that his truck was stolen from a house party. PPD relayed to our unit that Reynoldsburg PD attempted to stop the truck in their jurisdiction on 11-8-20 and the truck fled. Reynoldsburg sent a bolo to PPD that it was fleeing into our jurisdiction.
Nov. 12, 2020
*Accident at US 22 and SR 674. Two car MVA.
Nov. 13, 2020
*Deer Crash- US-33/ Lancaster-Circleville Rd. Vehicle struck a deer causing disabling damage and the vehicle was towed.
*Theft, Village Way, Caller states he and several other people loaned an individual $7,500.00 for a real estate deal. They are not able to find the individual now.
*Narcotics: US 33 @ Pickerington Rd…a traffic stop was made and Dep. Meloy deployed his K-9 partner and located narcotics.
*Auto Accident, Election House Rd…one vehicle injury accident.
Nov. 14, 2020
*Narcotics at Stoutsville Midget Mart. Employee reported a male had been in the bathroom for four hours. Units arrived and made contact with male and located possible Fentanyl with drug paraphernalia.
*Theft at S. Main St. Baltimore. Caller wanted to report someone stole their temp tag and they are receiving tickets from New York.
*Non-injury Accident, Refugee Rd. Two vehicle MVA.
*Accident at Main St. W. Rushville. Two car MVA.
*Accident w/ Injuries at Millersport and Lakeside Rd. Two car MVA. One driver taken to hospital.
*Accident at US33 and Gender Rd. 4 car MVA.
*Drunk at Diley Ridge Med. Center. Security called reference two males in a car. Unit arrived to make contact. One male ran from the scene and was unable to be located but left wallet and phone, so he was ID'd. Other male was drunk.
Nov. 15, 2020
*Winchester Rd- car window shot out with BB Gun in the lot of Walmart
*Tributary Ln. Deputy conducted a traffic stop on a 1992 Chevy truck, for being stolen out of Columbus. While waiting for additional units to arrive, the male driver and female passenger bailed out of the truck and fled the area on foot. Another passenger was taken into custody after resisting arrest and arrested for possession of crack cocaine, obstruction and taken to jail. An arrest warrant will be filed for the driver who was identified. CPD was advised of the recovered stolen vehicle and it was towed.