CIRCLEVILLE – While the streets are filled with pumpkins, people and wonderful treats Circleville's Pumpkin Show plays a role in exhibiting honor and sacrifice of American's Armed Forces The Eyes of Freedom.
This is The Eyes of Freedom's 5th year coming to the Pumpkin Show and according to Pumpkin Show organizer Nanisa Osborn people really like it.
"The Eyes of Freedom has been a very popular exhibit," said Nanisa Osborn, Pumpkin Show organizer. "We have been told by the people with the memorial that ours is one of the largest audiences they've ever had for their exhibit."

The Eyes of Freedom is a traveling memorial honoring "the service and sacrifice of all who answer our Nation's call; then, now, and tomorrow." It features life-size portraits and displays depicting the fallen of Lima Company 3/25, one of the hardest-hit units in Operation Iraqi Freedom.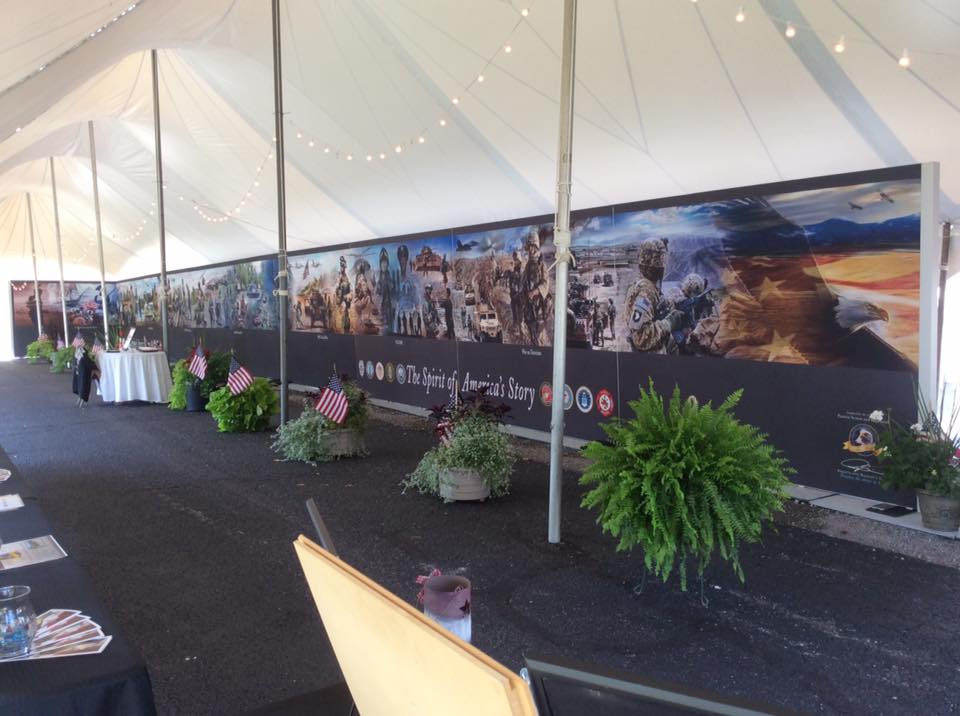 The Spirit of America's Story, The Wall is also a traveling memorial offering a visual tour of America's military history from 1775 to the present day.
"When we found out it was a dedication to those who have served in uniform from the Revolutionary War through Afghanistan, we knew it was something we wanted to offer." Both exhibits are free and open to the public during the Circleville Pumpkin Show.

The Eyes of Freedom will be offered throughout the entire Circleville Pumpkin Show at the Memorial Hall – Corner of East Main and South Pickaway St. location.
For more events during Pumpkin Show click here: Pumpkin Show events 
More information on the Eyes of Freedom: Lima Company Memorial can be found at www.limacompanymemorial.org.
More information on The Spirit of America's Story, The Wall can be found at www.spiritofamericasstory.com.