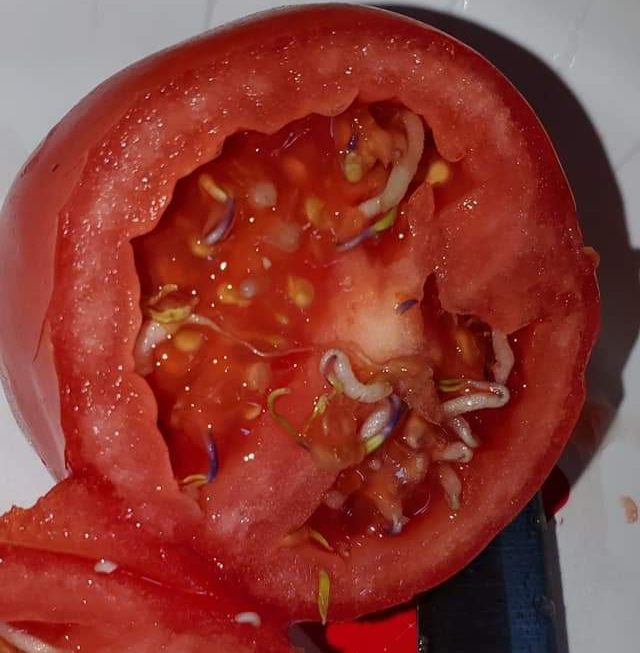 Featured Photo credit to Delsie Krafthefer
The little white or green worm looking object inside the fruit are actually sprouting seeds.
Seeds germinating inside the tomato are called "vivipary". It happens when the fruit becomes overripe, the seeds have reached maturity and the natural hormone, abscisic acid is reduced.

It is never a good idea to eat the fruit and it should be discarded along with the sprouted seeds. Tomato seed sprouts are toxic, since tomatoes purchased at the grocery are most likely to be genetically altered in origin, the plants grown from the seeds would be of unpredictable quality.