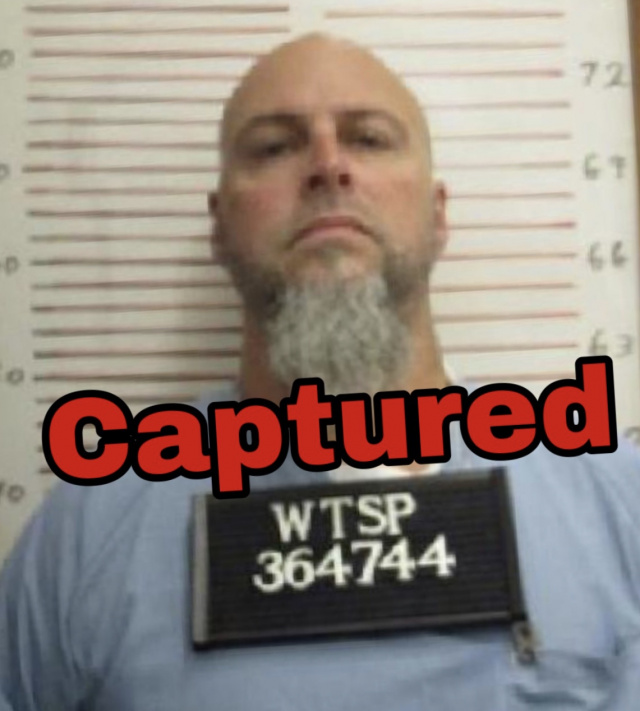 TENN – The hunt is over for Curtis Ray Watson who escaped Five days ago from West Tennessee State Prison on Aug 7th.
Police say that Watson escaped by using a tractor that was found near the prison later after the escape. The inmate has access to the tractor and a golf cart as he was a "trusty" inmate and granted special privileges and considered trustworthy. Watson was on lawn mowing duties when he went to the home of Debra Johnson, 64 on Prison grounds and killed her according to authorities. The body was found with a cord around her neck according to court documents.
Police received a tip on his whereabouts when a homeowner had recorded the fugitive on her surveillance cameras outside a home 10 miles away from the prison. He was arrested hours after that tip, in the area.
Watson has been serving a 15 year sentence for aggravated kidnapping and has a history of aggravated child abuse.
Lauderdale County District Attorney Mark Davidson said they are considering the death penalty. Watson, 44 could see life in prison of first degree murder if the District Attorney does not seek death penalty.