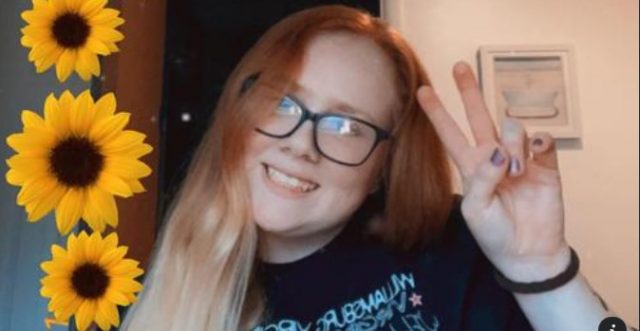 Emmalee Ann Hendricks, age 22 of Circleville OH, unexpectedly passed away on February 4th, 2022 due to seizure complications. Emmalee was survived by her father Larry (Kelly) Hendricks, her brother Mason (Grace) Rectenwald of Lancaster OH and sister Gentry Hendricks (Zachary Bliss) of Washington Court House OH, bonus siblings Hannah, Hunter and Hudson, her grandparents Larry and Polly Hendricks and Arthur and Barbra Rectenwald and Uncle David of Columbus OH. She loved her nanny, Janelle Hendricks and her Aunt Angie (Brian) Boxill of Whitehall OH. Her family from Kentucky Uncle Coe and Loretta and her great aunt Vergie. Emmalee was dearly loved by all her cousins Mark Hendricks (Jessica, Porter and Stella) , Sandi Dunn (Joshua and Evelyn) , Bethany Dunn (Jesse) , Bobby Joe Dunn (Meghan, Isabelle and Sophia) , and Jonathon Dunn (Maria, Ava, Jonny, and Theo).
She was preceded in death by her mother Sarah Rectenwald Hendricks.
Emmalee was born on September 13th, 1999 in Columbus Ohio to Larry and Sarah Hendricks. She graduated from Circleville High School in 2018 with her high school diploma. Emmalee worked at Circleville Walmart for almost 5 years and was known for her contagious laugh and how she lit up the room.
A funeral is scheduled for February 9th, 2022 at Wellman Funeral Home, 1455 North Court St. Circleville Ohio 43113. Family time will begin at 9am and visitation will be from 10am to 12pm. Service will begin at 12pm and Graveside services to follow at Obetz Cemetery, 4455 Groveport Rd Obetz, Ohio.
Online condolences can be made to www.wellmanfuneralhomes.com.
A go fund me for funeral expenses has been started and is a verified account: https://www.gofundme.com/f/help-lay-emmalee-to-rest?utm_campaign=p_lico+share-sheet&utm_medium=copy_link&utm_source=customer