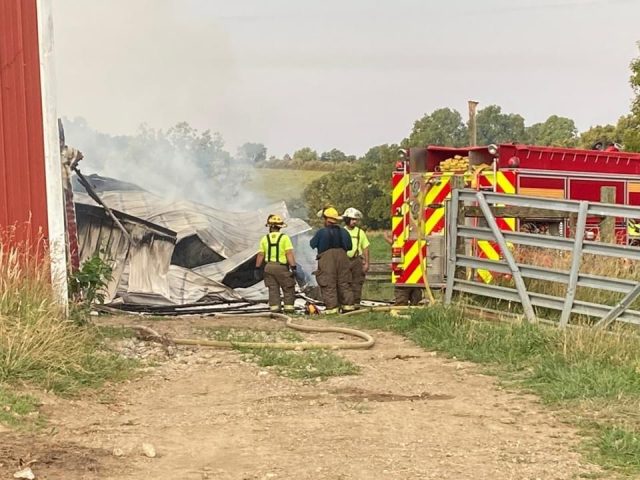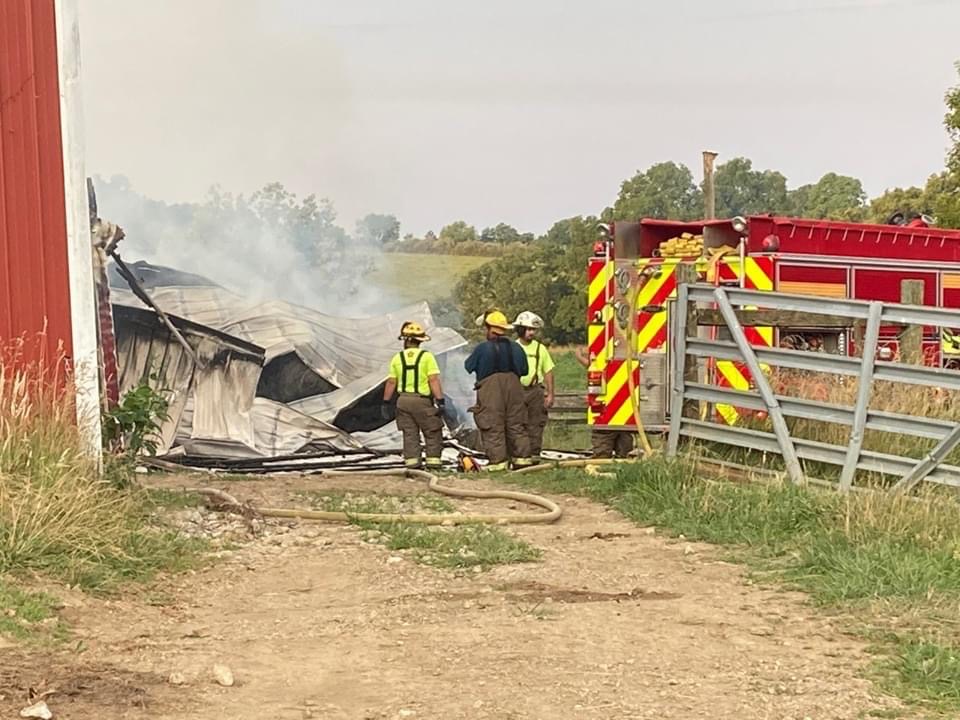 LAURELVILLE – A fire in a hay barn took more than 12 hours to complete extinguish. Now State Fire Marshal is investigating the cause of the fire.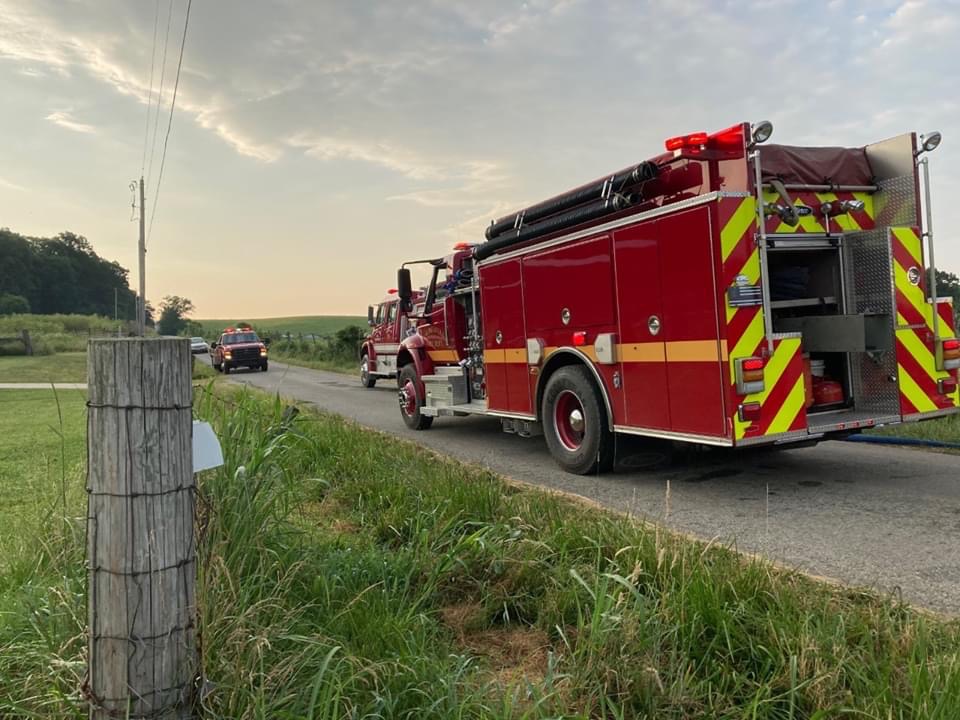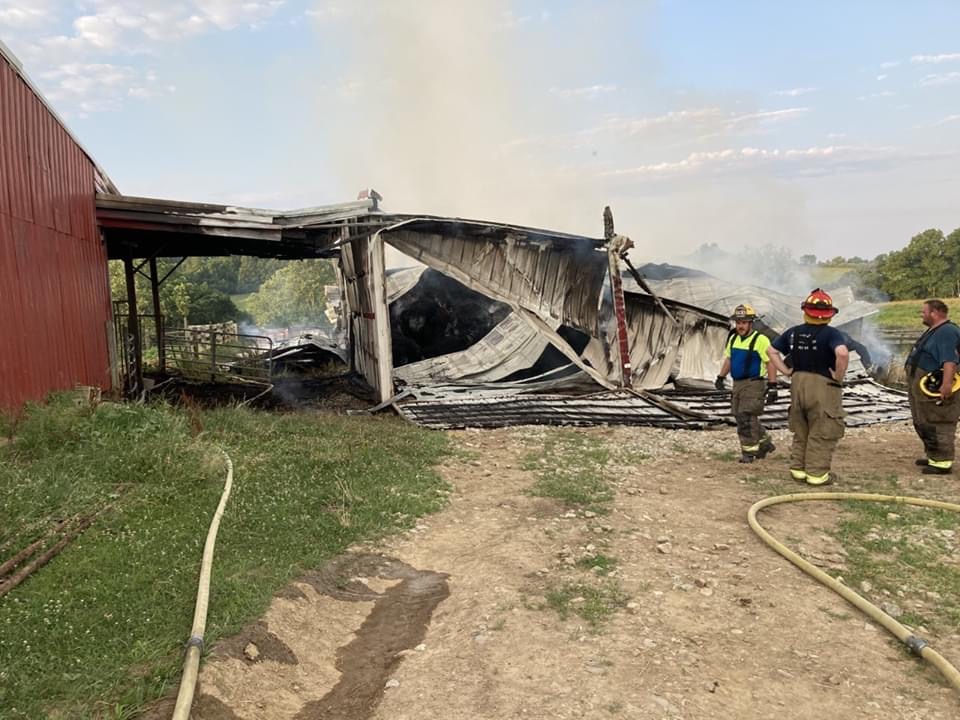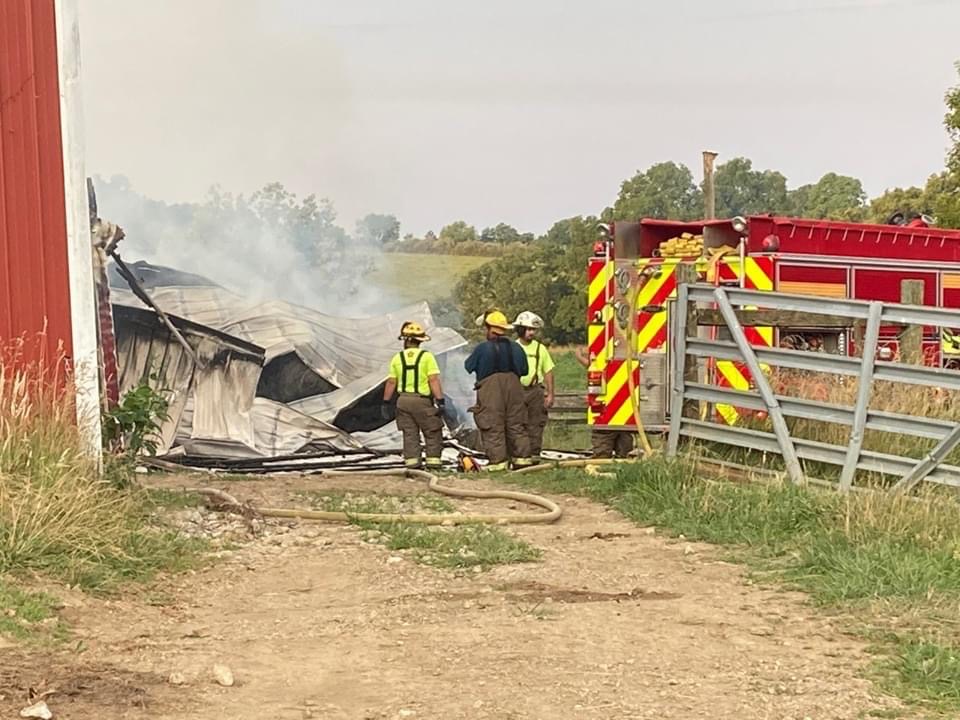 According to fire officials the call came in around 5 am this morning July 6, 2020 of a hay barn that was fully engulfed. Laurelville rushed to the scene and called for mutual help with tankers, trucks and manpower from, Pickaway Twp. Clearcreek Twp Fire, Saltcreek-Tarlton Fire, Colerain Twp Fire, Ohio State Fire Marshal, Hocking County EMS.



The fire took the hay barn completely, no animals were hurt in the fire, heavy equipment was brought in to break apart the hay rolls that were on fire.

Start Fire Marshall is currently investigating the fire.