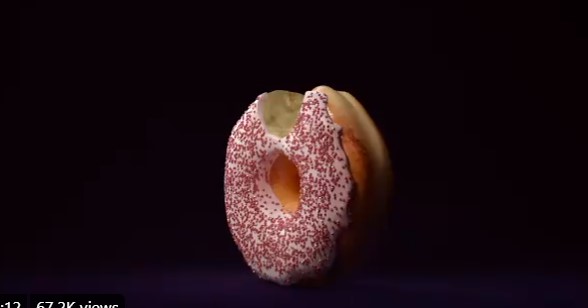 US – Yup, as burger joints offer up spicy nuggets Dunkin Donuts says they can top that by offering a sweet and spicy donut.



The chain announced the "Spicy Ghost Pepper Donut" this week for a Halloween special.
🔥 A donut… but make it SPICY!🔥 Introducing the Spicy Ghost Pepper Donut ft. strawberry flavored icing with cayenne & ghost pepper for a sweet heat treat at Dunkin'. 👻 🌶️ Grab one & show your spicy side. 🔥🍩 pic.twitter.com/dYgBp7eCMj

— Dunkin' (@dunkindonuts) October 14, 2020
The Donut is a classic yeast design, topped with a layer of strawberry icing and bits of cayenne and ghost pepper seasoning, then topped with red sugar for that hot look.
"Halloween looks a little different this year, and so do our donuts," said Jill Nelson, of Dunkin Donuts, "While our classic bakery offering has plenty of crave-worthy treats, we're excited to show our spicy side with a donut that packs a touch of heat with something sweet and can be enjoyed any time of day."