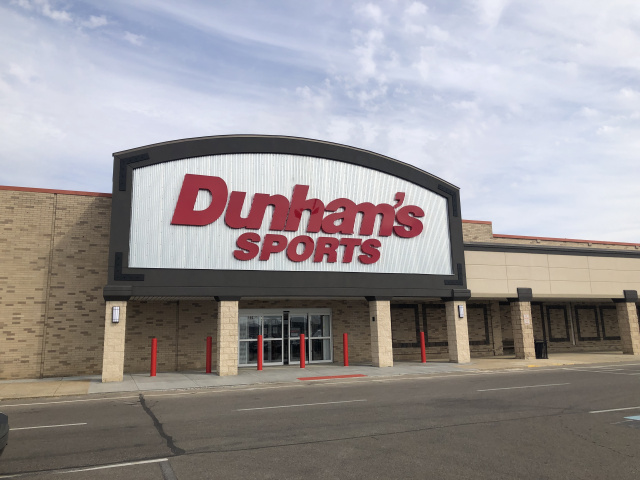 CHILLICOTHE – Dunham's, one of the nation's largest retail sporting goods chains, was founded in 1937 in Detroit as Dunham's Bait and Tackle and has grown to over 230 stores in 22 Midwestern and Southern states.  Dunham is now relocating to a store at the Chillicothe Mall Shopping Center 1075 N. Bridge St. in Chillicothe.
This location will carry a full line of traditional sporting goods (guns), sports apparel, and footwear.  According to the website this location will also have a Golf Fairway Center Inside.  
Hours will be
Mon-Fri: 9am – 9:30pm
Sat: 9am – 9:30pm
Sun: 10am – 6pm
Currently they are not advertising a definite open time but we will keep you up to date on it when we get more information.