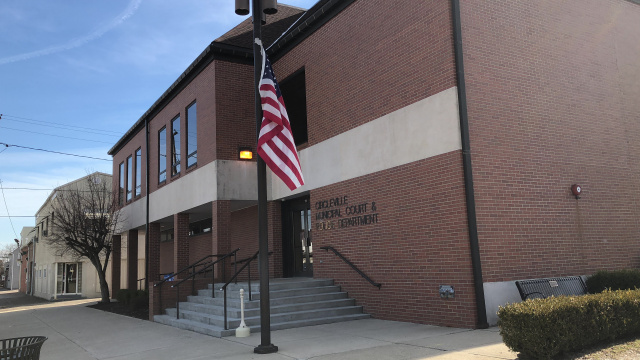 CIRCLEVILLE –
Circleville Police Department
February 14, 2018
Today officers from the Circleville Police Department, PickawayCounty SheriffsOffice, Chillicothe Police Department, Circleville Probation and the Ohio State Highway Patrol conducted drug interdiction operations in the City of Circleville. As a result of these joint efforts several people were arrested. The following people were arrested on outstanding warrants:
David Evans 36 of Circleville Michael Eversole 30 of Lancaster Zachary Tomlinson 32 of Circleville Troy Viney 36 of Chillicothe
- Advertisement -
Tim Smith, 38 of Circleville, was also arrested for violation of a court order.
Joint efforts, such as this, are one of the ways the Circleville Police Department is combating the drug epidemic. We invite the whole community to join in our efforts to make our city a better place. Please do your part to help by calling the tips line 477-DRUG (3784) to report narcotic activity. You can remain anonymous.
Another way to get involved in the community to make it stronger is by going to our training page (www.circlevillepolice.com/training). We are offering both law enforcement and community training throughout the year. Please check often as we are continually adding classes. These trainings will fill fast so make sure to reserve your spot.