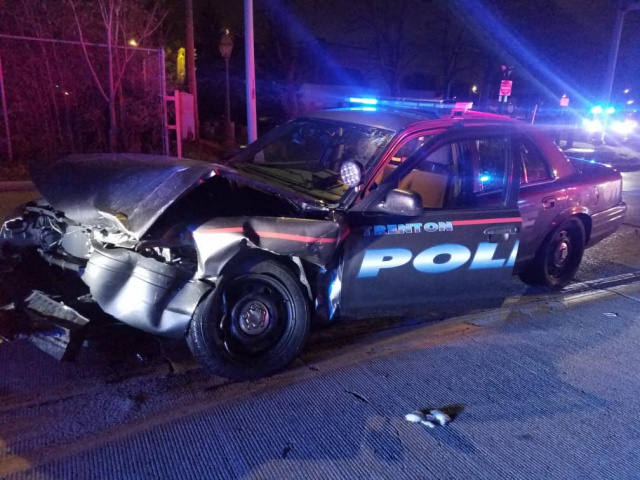 Hamilton – Last night at approximately 745 pm, a Trenton Police Department officer returning from a prisoner transport was involved in a two vehicle crash in the City of Hamilton.

A motorist, who was admittedly looking at his cell phone, turned left directly in front of our officer causing the crash. The officer was transported to a nearby hospital where he was treated and released, and is expected to return to work.
As crashes involving distracted driving continue to rise, we encourage all of you to use diligence, follow the law, and drive responsibly for the safety of all motorists on the roadway.

According to The National Highway and Safety Administration 660,000 drivers were using an electronic device while behind the wheel during the daytime.
All told, a full 14% of fatal distracted driving crashes involved a cell phone that was in use at the time of the wreck, according to the NHTSA. Of the total number of fatal crashes in 2015, 10% involved the use of a phone.