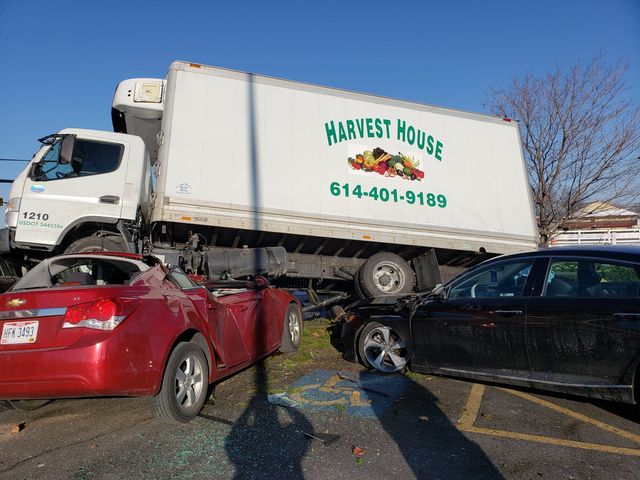 GROVE CITY – One person was transported to the hospital after a crash occurred earlier today that left a box truck on top of several cars in a parking lot.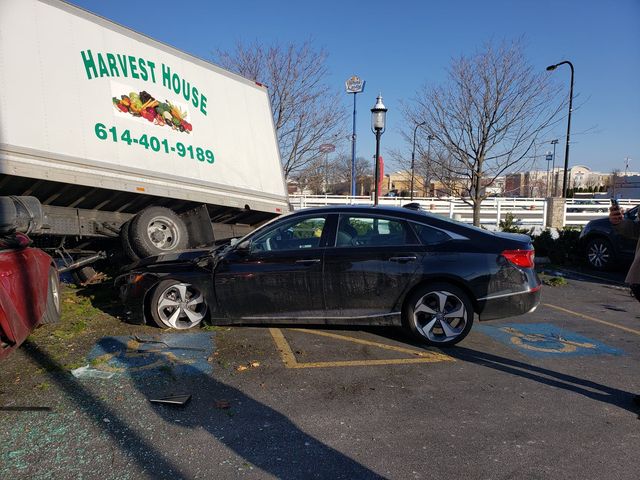 According to police on the scene, a box truck owned by Harvest House was driving Westbound on Stringtown road when the delivery driver lost control of the vehicle crossed the eastbound lanes of the road, and entered the parking lot of Bob Evans located at 1879 Stringtown hitting several unoccupied cars in the parking lot. The truck then came to rest on top of several of those vehicles.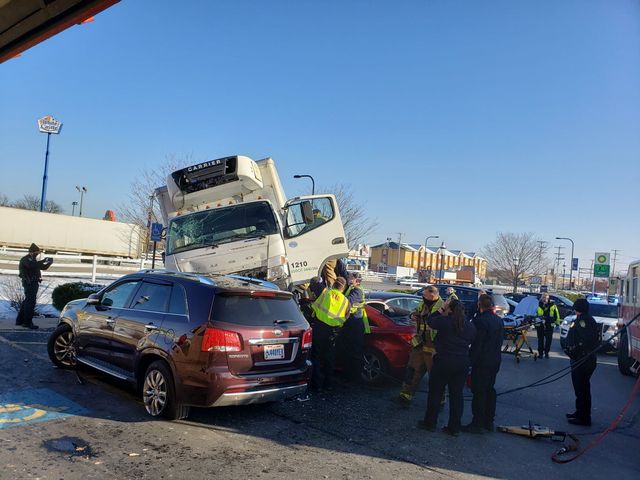 Several vehicles were crushed in the collision, and all were unoccupied at the time of the crash. The driver of the box truck was transported to the local hospital with injuries.