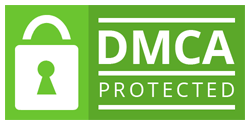 A National Crackdown on Impaired Driving that runs through Labor Day was kicked off at the Circleville Walmart on August 21, 2015. Several traffic safety partners were present to help make the event a success. The event was used to make the public aware of the dangers of driving impaired, and to highlight the toll that crashes and fatalities can make on an individual, families, and the community. Sheriff Robert B. Radcliff opened the festivities, and noted that in Pickaway County many crashes, injuries, and fatalities can be attributed to Impaired Driving.
"In 2014, Pickaway County had 18 crashes that were specifically a result of impaired driving, and of those crashes 3 resulted in a fatality. Five people died, and there were 19 injuries associated with a choice to drive impaired. It is my mission to continue the efforts of the Sheriff's Office to rid our roadways of impaired drivers through extra patrols, and to work cooperatively with other agencies to do all we can to keep our citizens safe on our roadways", Radcliff stated.
Sheriff Radcliff was joined by the Ohio State Highway Patrol, the Circleville Police Department, Pickaway Twp. Fire Department, and Safe Communities of Pickaway County in promoting the event. Walmart, an ongoing partner in traffic safety was the sponsor of the event, and the Circleville High School Marching Band Percussion section was on hand to entertain attendees. The annual "Drum-a-thon" and Bake Sale put on by the Circleville High School Marching Band Boosters not only helped to promote the idea of driving sober, but raised funds for percussion equipment for the marching band.
We can not thank all our partners enough for their support in the promotion of this safety message", noted Safe Communities Director Teresa C. Carper. "It is especially important to have the backing of a local business that employs many of our citizens, but having the Circleville Marching Band join us helps us to reach younger drivers."
The Enforcement Period continues through Labor Day and local Law Enforcement will be stepping up their patrols in an effort to crack down on impaired driving. Although many may think that "impaired driving" only refers to "drunk driving", impairment can include being under the influence of drugs. Anyone who gets behind the wheel needs to make sure they are able to focus on the road.
The "Drive Sober or Get Pulled Over Campaign" is one of many traffic safety initiatives that the local Safe Communities program and law enforcement participates in throughout the year. For more on this and other traffic safety campaigns, visit the National Highway Traffic Safety Administration website at www.nhtsa.gov .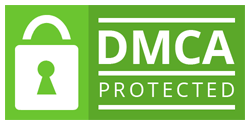 Related