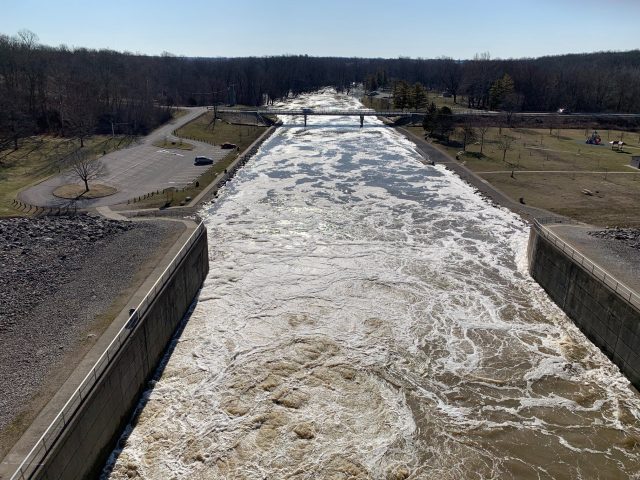 PICKAWAY – Deer Creek dam has opened up reducing ten feet of water raising the outflow stage to 6.4 feet. This will keep the levels downstream high for the next week or so as they reduce these levels. Here's a statement from Dam Creek Dam.
Currently the dam is 809.4 feet above sea level. Operations will begin releasing excess water downstream, increasing the outflow to roughly 6.9 feet, releasing roughly 2800 cubic feet of water per second. This rate will be maintained until the lake returns to Winter Pool, expected to be March 8th. Fisherman plan ahead!
"We have received numerous calls in the last week regarding lake and downstream levels as well as boat ramp accessibility. Over the weekend we were able to open the outflow and are beginning to lower the lake level. In doing so, this causes the water to rise and become swifter downstream so we urge caution while fishing and enjoying the downstream recreation area. Deer Creek Lake, however, still remains high.
During periods of high inflow, Deer Creek Dam closes its gates, holding back water that would otherwise flood areas downstream, waiting for downstream areas to return to normal before releasing the lake's extra storage capacity.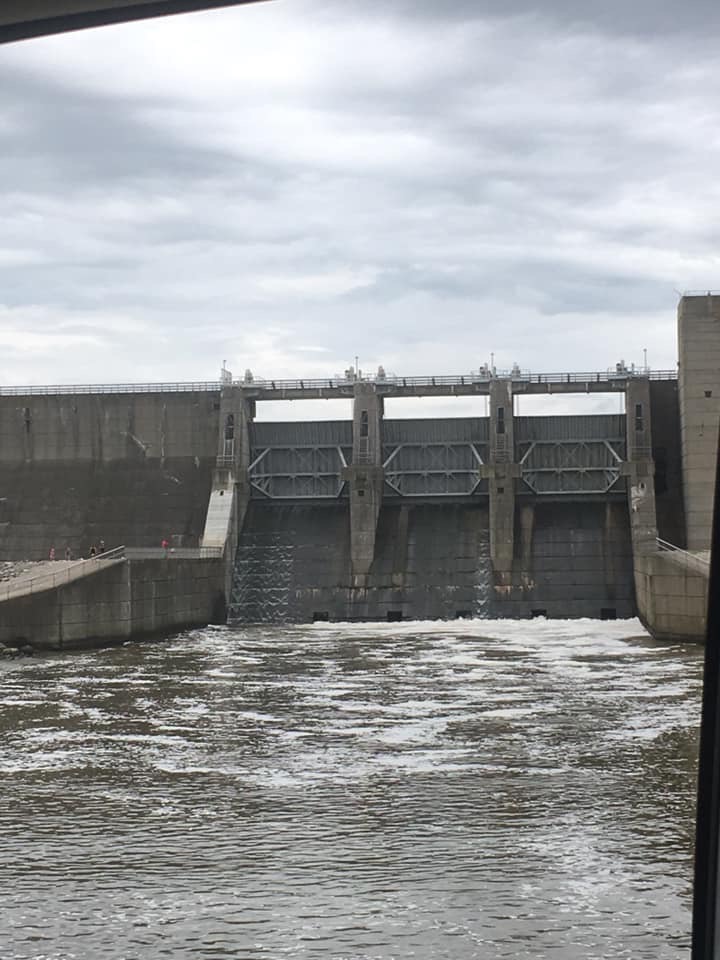 Draining the lake down to winter pool every year provides us with additional storage capacity, improving the effectiveness of operations during flood events.
The release will not flood the area, after snow and ice melted Scioto river saw minor flooding at the beginning of the Month, now with waters subsided the Dam is safe to release extra water it held.