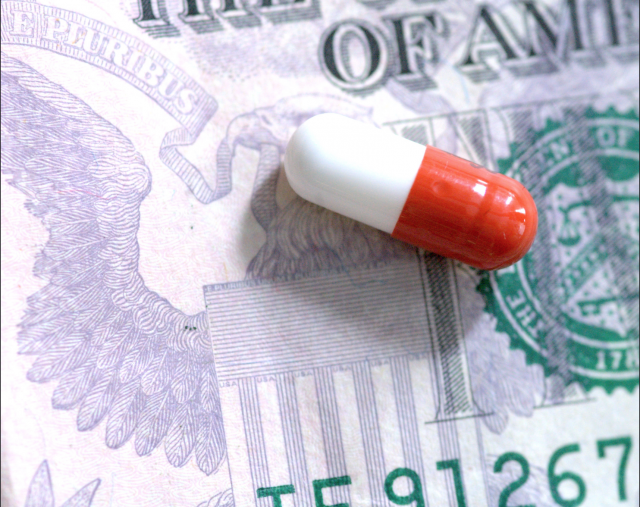 WASHINGTON – The U.S. Drug Enforcement Administration and the U.S. Food and Drug Administration have issued warning letters to four website owners of rogue online pharmacies offering to distribute or dispense controlled substances, including opioids, and advertising their sale in violation of federal law. This is the first time the agencies have issued such letters jointly. Combined, these website operators run 10 websites engaged in illegal activity.
"Issuing these warning letters is not only an effort to deter the availability of dangerous illegal opioids, but it is also a testament to the close cooperation between DEA and FDA," said Acting Administrator Uttam Dhillon. "We will continue to attack organizations that facilitate the sale of dangerous drugs, putting profit over public safety."
Opioid addiction and abuse have created an immense public health crisis with a staggering death toll. In 2017, there were 47,600 opioid overdose victims in the United States, which accounted for nearly 70 percent of all drug overdose deaths. According to the National Association of Boards of Pharmacy, there are currently tens of thousands of illicit online pharmacies. Given the severity of the opioid epidemic, the easy availability of opioids via the internet poses significant risks to U.S. consumers. Preventing rogue online pharmacies from further flooding our communities with opioids is critical to protecting the American public from harm.
"As the FDA works to forcefully tackle the opioid crisis on all fronts, we cannot allow rogue online pharmacies to continue to fuel the crisis by illegally offering opioids for sale and circumventing the important safeguards that have been put in place for opioids to help protect the public health," said Acting FDA Commissioner Ned Sharpless, M.D. "Today's effort is also noteworthy because, while the FDA partners regularly with the DEA, this is the first time we have issued joint warning letters with them. We remain committed to using all available regulatory and enforcement tools to stop the illicit flow of opioids online."
The website owners receiving the letters are Divyata, Euphoria Healthcare Pvt Ltd., JCM Dropship and Meds4U.
The DEA and FDA urge these operators to immediately cease offering for sale drugs in violation of federal law to U.S. consumers. Website operators have 15 days to notify DEA and FDA of corrective action and remedial steps taken to address violations and prevent their recurrence. Failure to address violations may result in legal action.
The U.S. Department of Justice's Narcotic and Dangerous Drug Section attorneys assigned to DEA's Special Operations Division and Policy Unit provided substantial assistance in drafting the warning letters sent to these websites.