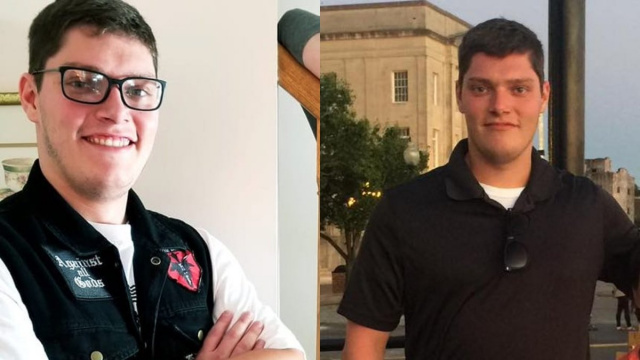 DAYTON – According to police the Dayton Shooter rode with his sister and a companion to the Oregon District on the night of the shooting. During the press conference police said that Connor Betts then was separated from his sister and friend.
During the press conference police stated that Betts was armed with a .223 rifle, body armor, a tactical face mask, and ear plugs. His gun was loaded with a high capacity magazine and he had more magazines on him but he did not use them.When Betts started firing in front of the Ned Peppers bar at the party his sister was in, police did say that she may have not been the first target but she was fired upon in sequence.
Police reported in press conference that response time to the shooter was under a minute and used 30 seconds from the time of the first shot. Six officers opened fire on Betts killing him.
The bar Ned Peppers reported that typically a car with two officers regularly parks beside their establishment during late night hours.
Police reported that sister victim Megan Betts was killed in front of bar, her companion was shot but is still alive in a hospital. Other victims list as:
Lois L. Oglesby, female, 27
Megan K. Betts, female, 22
Saeed Saleh, male, 38
Derrick R. Fudge, male, 57
Logan M. Turner, male, 30
Nicholas P. Cumer, male, 25
Thomas J. McNichols, male, 25
Beatrice N. Warren-Curtis, female, 36
Monica E. Brickhouse, female, 39
Police reported that one of the 27 injured is in critical condition.
There's some footage of the Dayton shooting from a bystander in the area. This is so terrifying. pic.twitter.com/FnmxkOvmyA

— Ian Miles Cheong (@stillgray) August 4, 2019

Sciotopost wants to report that we did make a error in reporting that sister was killed in a car, as that information was told to us by police but it was misheard from "car" from "bar" we are sorry we made this mistake. Our reporters have been reporting since 2 am on this incident and we made a mistake. We strive to make things correct and only report on facts, we have made a mistake and fixed it.