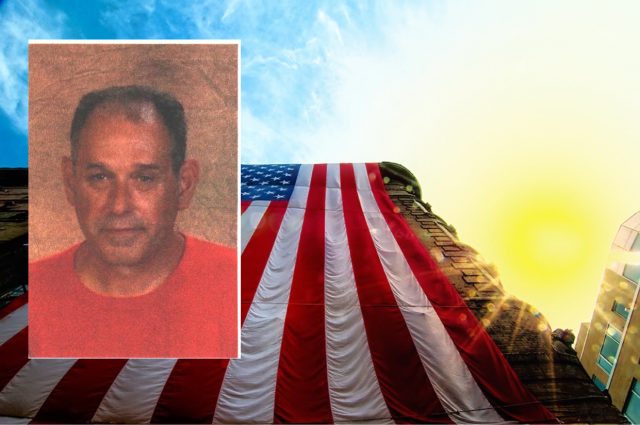 David R. Butterbaugh, age 73, of Circleville, OH, formerly of Chillicothe died on August 21, 2021 at Berger Hospital. He was preceded in death by his parents Roger L. and Sarah C. Butterbaugh, and one sister Susan K. Ipacs. He leaves to cherish his memory, a daughter Amy (Kevin) Winston of Westerville, OH; a son David A. (Dewi) of Irvine, CA; a step son, Larry (Wendy) Davis of Laurelville, OH; six grandchildren-Kourtney (Cameron) Cofield, 1LT Kyle Winston, PVT Ryan Butterbaugh, Aaron Butterbaugh, Makayla and Savanna Davis; a great grandchild, Kai Lena Cofield; a sister, Cathy (William) Hines of Chillicothe, OH; a brother, Dale (Trisha) Butterbaugh of Winter Garden, FL; brother-in-law, Ray (Peggy) Conrad; and a special brother and sister-in-law who served as devoted care takers-Robert and Melinda Conrad; two sister-in-laws Patty Surratt and Betty Hopkins; a mother-in-law Joan Conrad; and a favorite uncle-Gene (Mary) Bell of Friendly, WV; and several nieces, nephews, and cousins.
Besides his parents and sister, he is preceded in death by his wife of 32 years and love of his life, Linda S. Butterbaugh who died September 11, 2018.
David was born on October 23, 1947 in Chillicothe, OH and was a graduate of Chillicothe High School. He later joined the United States Army and served in Korea and Vietnam. He continued his military service in the Army National Guard as a member of the 216th Engineer Bn in Tarlton, OH, where he took great pride in his 34 years of service. He was also employed by RCA (Thompson Electronics) for 29 years.
He enjoyed spending time with his family and his two beloved dogs Toby and Tiny. He spent his life serving his country. He was a proud Army veteran, a devoted husband, father, grandfather, and brother. He loved hunting, fast motorcycles and cars. He was loving and giving to all that knew him, and always tried to make everyone around him laugh with his ornery sense of humor. He lived his life with God's grace, true grit, and pure fortitude. He will be greatly missed by many, and lovingly remembered by his family.
The family wishes to thank the doctors and nurses at Berger ER for all their outstanding care, love and support.
A graveside service will be conducted on Saturday, August 28, 2021 at 11:00 a.m. at Forest Cemetery. Memorial contributions are suggested to Wounded Warrior Project
7020 A.C. Skinner Parkway, Suite 100, Jacksonville FL 32256. Arrangements are with Wellman Funeral Home, Circleville. If you would like to share a memory, or offer a message of condolence for the family please visit
www.wellmanfuneralhomes.com.