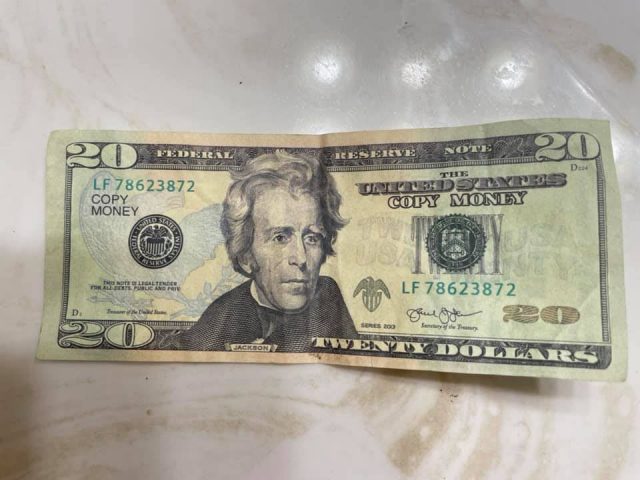 ROSS – On Monday we wrote a story about a man trying to pass fake money in Pickaway County now other companies are reporting that they are starting to see counterfeit cash.
On Monday around noon, a business owner in the 24000 block of US-23 called Law Enforcement after refusing counterfeit currency from a man. The man was described as driving a silver Honda hatchback.
On the same day Gearhart Farms LLC posted that they have taken possession of fake cash also that was attempted to be passed at the straw shed.
The money looks real but has some telltale signs if inspected with words that say, "Copy Money" but other than that a quick glance and it could be taken as real.
If you own a local business please share the post with others it is unsure if there are other denominations out there.