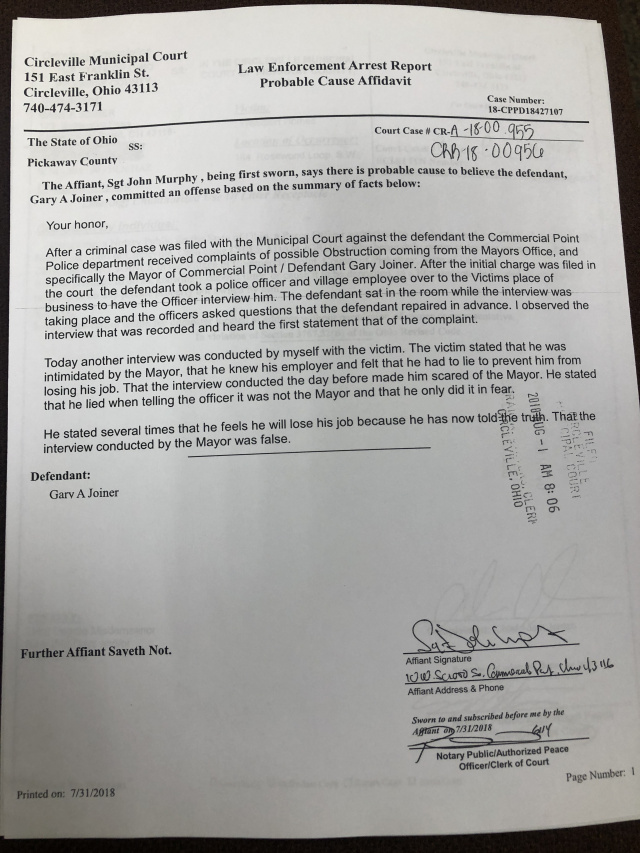 Commercial Point – Another local mayor has been charged with several crimes including a 3rd-degree felony, this one by his own Chief of Police Adam Jordan.  Gary Joiner, Commercial Points Mayor, has been accused of illegal dumping on 184 Rosewood Loop a new subdivision in the Chestnut commons Westport Homes division.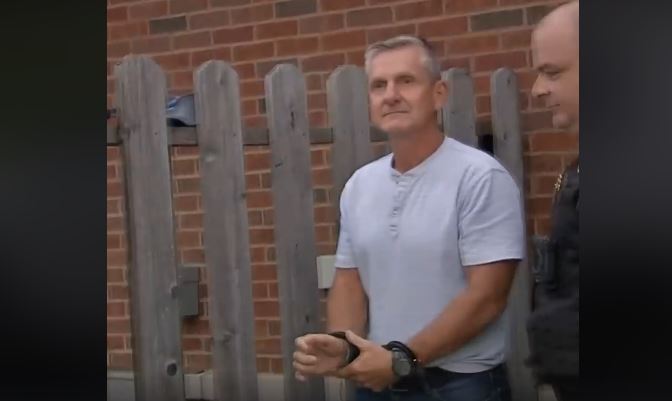 According to the affidavit, David Baker observed Joiner dumping refuge into one of the construction dumpsters and confronted him.  The Mayor became argumentative towards Baker and told him, "Do you know who the f**k I am."  In that argument, Baker told Joiner that the dumpsters were off limits.  That's when Mayor Joiner told him, "That he could do whatever he wanted because he runs all of Westport's projects and Westports projects would be put on hold for anymore digging in the development.  Baker then told Mayor Joiner, "that if he saw him dump anything more, he would file charges against him."  Mayor Joiner replied, "that Baker was messing with the wrong guy."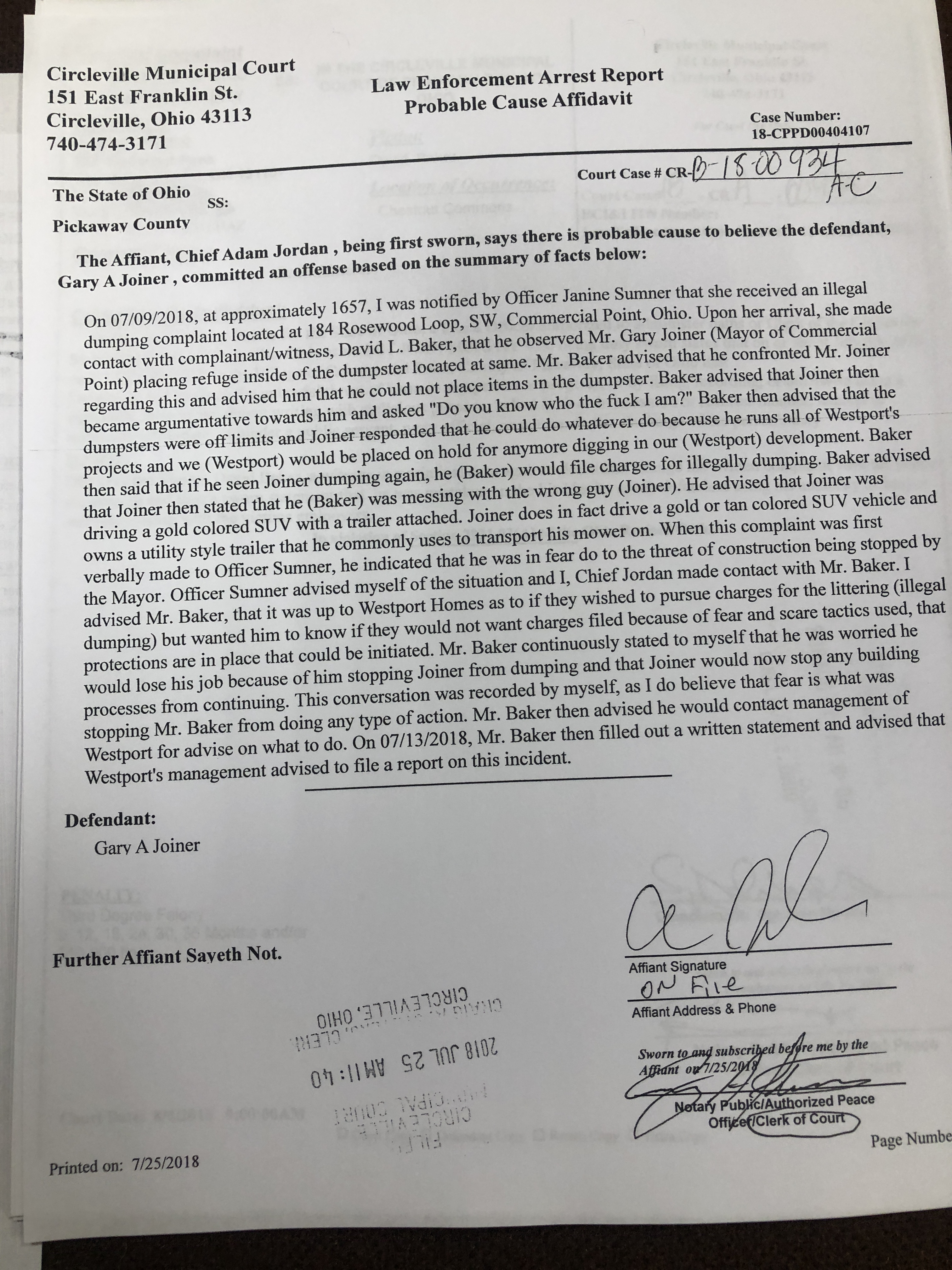 According to the affidavit, Baker initially made the report with an officer, but felt intimidated by the Mayor and didn't want the construction to stop because of the altercation.  Baker also felt threatened he would lose his job for reporting the illegal dumping.  Chief Jordan of the Commercial Point Police department said that "because fear tactics were used against him protections were in place that could be initiated."  On 7/13/18 Westpoint management filed a report of the illegal dumping against the mayor.  Mayor Joiner was charged with Littering, Criminal Trespass, and Coercion.  All charges are misdemeanors with between 30-90 days in jail or a 250-750 dollar fine.
After the criminal case was filed against the mayor, according to police reports Mayor Joiner took a police officer and a village employee over to David Bakers place of business and had the officer question him.  Mayor Joiner sat in the room while the officer questioned him, and the officers asked questions that the mayor, in fact, had prepared in advance.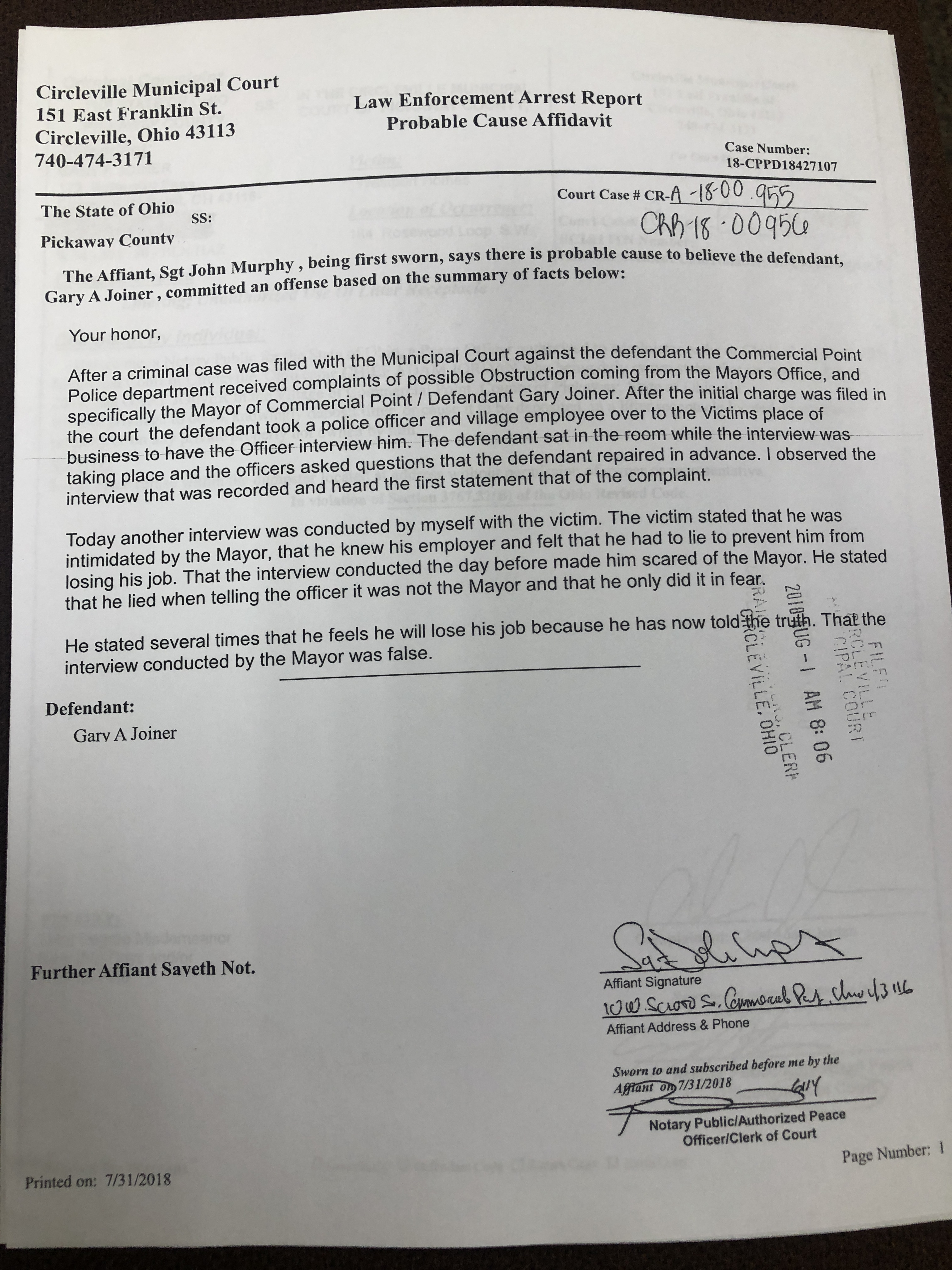 Sgt. John Murphy of the Commercial Point Police department interviewed David Baker a 2nd time alone.  Murphy claimed, "he lied during the police interview with the mayor present, and he only did that in fear.  Several times now he has felt he will lose his job because he has now told the truth.  That the interview with the mayor was false."
Today on August 1, 2018, Commercial Points Mayor has been charged with two more charges of Intimidation and Obstruction of Official Business.  Intimidation is a third-degree felony and can face a maximum penalty of 36 months in jail, or 10,000 fine and Obstruction is a second-degree misdemeanor that has a penalty of 90 days or a 750.00 fine.