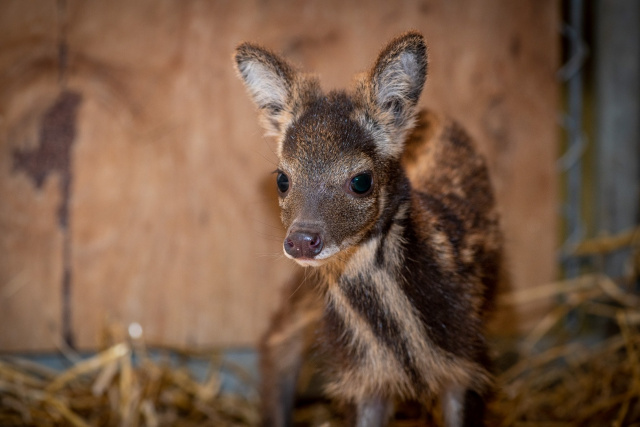 OHIO – The Columbus Zoo is celebrating a new birth this week, a baby female Siberian musk deer was born to parents Lady Stetson (mom) and Stetson (dad).
Vets and caretakers say that the fawn is doing well and alert. The baby fawn weighs less than two pounds and has the signature spotting that most deer have, but like most deer the spots will go away in about 6 months and she will be brown like her parents.
"Siberian musk deer are listed as vulnerable on the IUCN's Red List of Threatened Species due to habitat fragmentation and illegal hunting. The Columbus Zoo is one of only four AZA-accredited facilities that house Siberian musk deer. A mother musk deer may hide her young for up to two months," said Columbus Zoo on a press release.
The fawn will not be viewable by the public for some time.