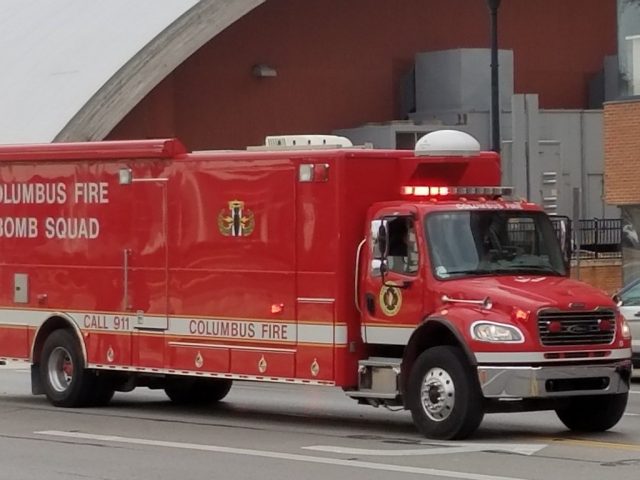 CHILLICOTHE – Chillicothe has locked down a road in the downtown area on Adams Ave and called in Columbus Police to a residence in the city. This is the second time Columbus Bomb squad has come to the area in the last few weeks.
According to dispatch Chillicothe police have requested the help of Columbus Bomb squad for unknown reasons at this time. The Bomb Squad came steaming through Circleville around 7:45 and a Columbus Paramedic truck just a few minutes behind it..



Police, Fire and EMA are currently on the scene, they have Adams street blocked off, but they have not evacuated anyone on the street yet.
Update: A possible bomb was found in someones yard when he was mowing. Columbus Bomb squad is checking out the situation.