CIRCLEVILLE – The City of Circleville will meet for a Long Rang Council Meeting tonight at 6:30 Pm then immediately after a 7 pm regular council meeting.
Long range committee will discuss status of some ordinances and other initiatives.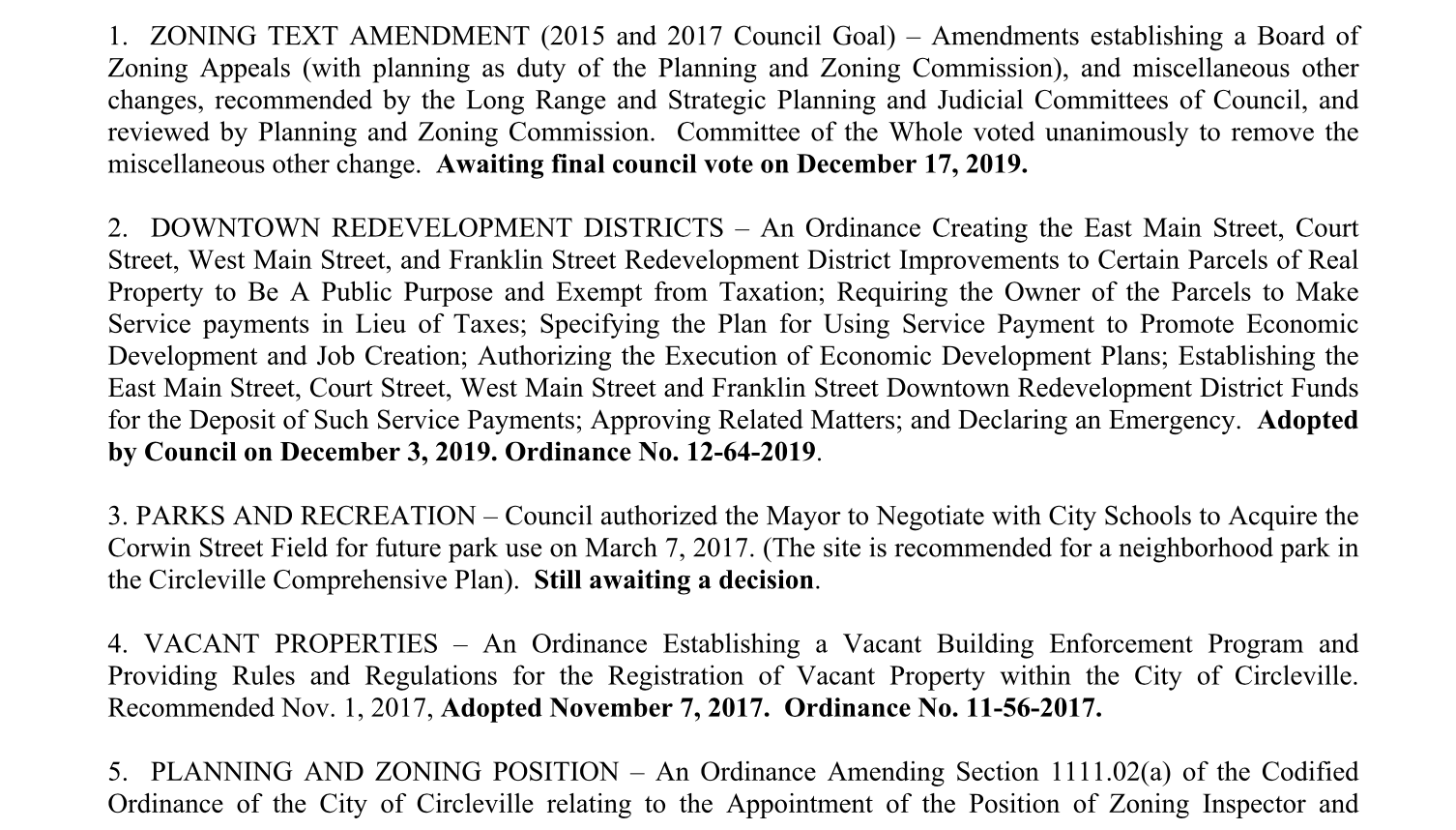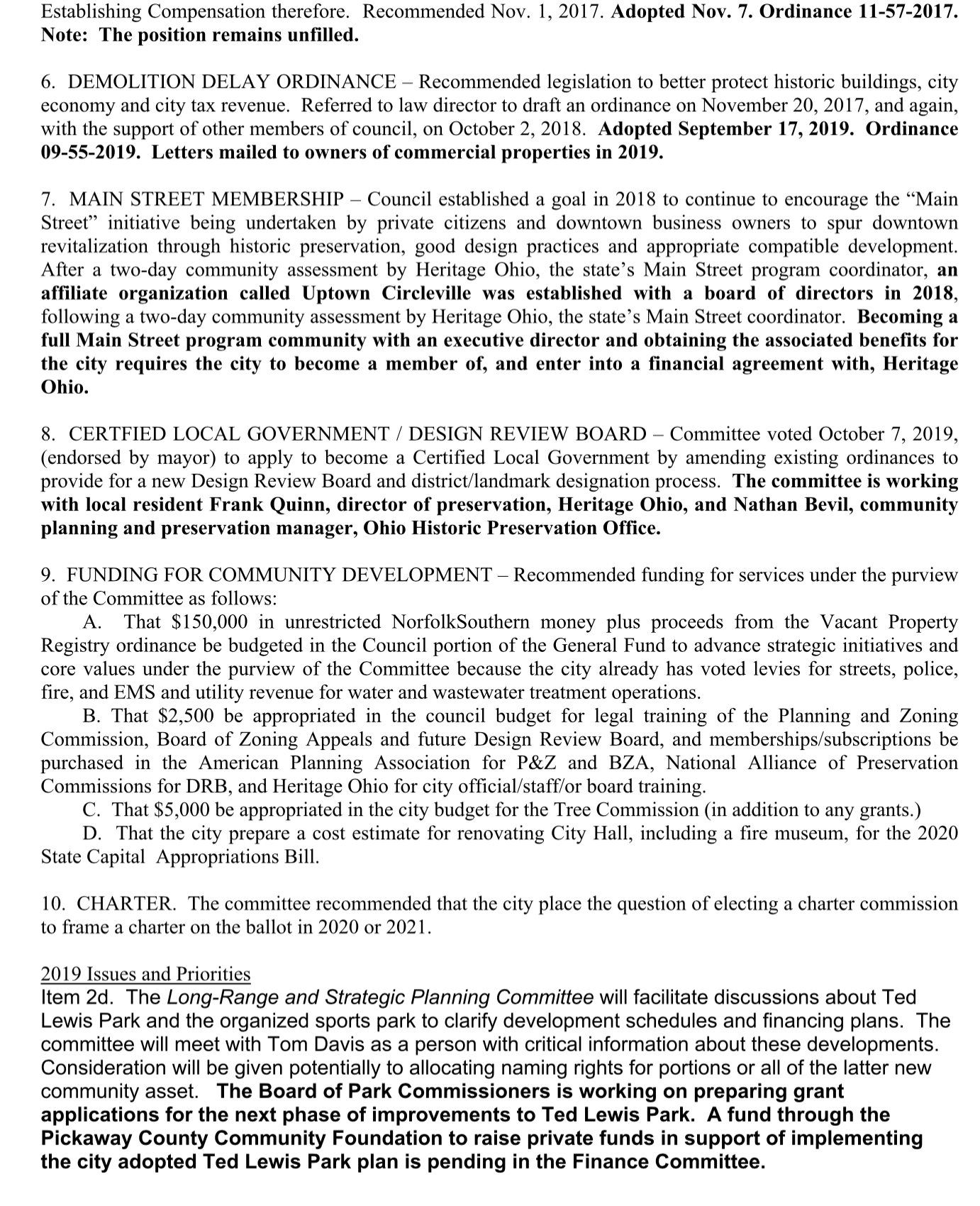 At 7 pm Circleville City Council will meet for a regular monthly meeting to discuss several ordinances.