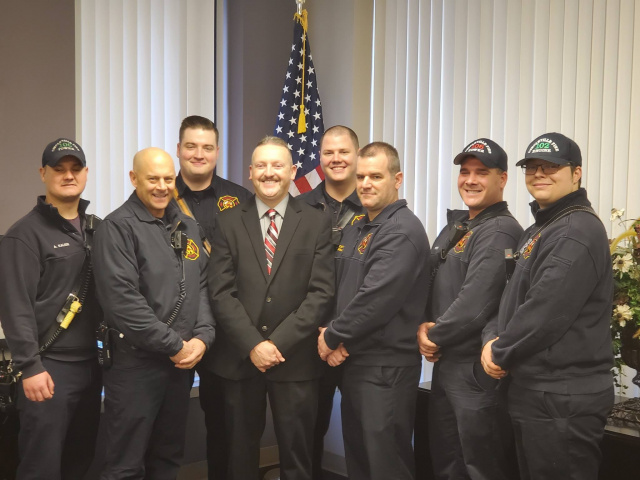 CIRCLEVILLE – Circleville's new fire Chief is a known guy in the Pickaway County area and relied on that experience his first two days in office with two fires, one in Circleville and one in Pickaway serving as mutual aid for Pickaway Township.

Chief Brian Thompson started his career with Circleville EMT Squad for 6 years and with Pickaway Township in May of 1995 as a Firefighter/EMT.  During that period of time Circleville EMT did all the EMS runs. In 2002 Chief Gary Black promoted Thompson to Lt. and EMS coordinator, and Thompson served in that position until 2012. In 2012 Thompson was promoted again by the current Chief Brian Brown to the position of Captain and served that position until his hire as Chief of Circleville.  Thompson still holds a volunteer position at the Pickaway Township station. From September of 2003-2011 Chief Thompson held a Part-Time position with Harrison Township Fire working under the current Fire Chief there also.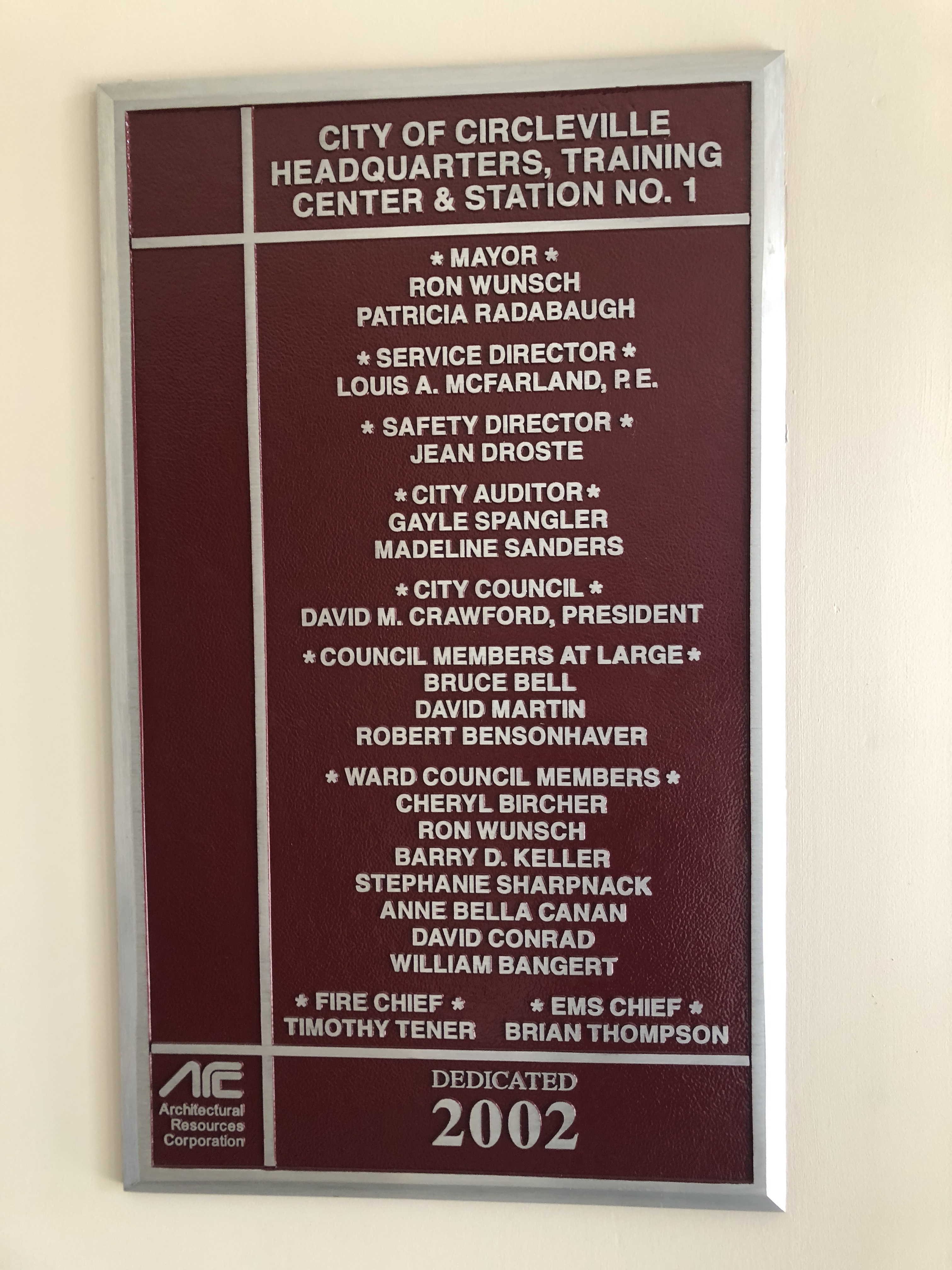 Thompson grew up in Pickaway County, and has raised his family here. Chief Thompson is married for Nine years, lives locally in Pickaway County has a 7 year old daughter and a 22 year old that he's extremely proud of. His wife is a Emergency Room Nurse Practitioner for Ohio Health Network.
Thompson said the biggest change he will make is that Circleville will no longer be a island, that his experience with most of the surrounding fire departments will be a huge aid here in Circleville and when needed will offer mutual aid to these surrounding fire departments, and when needed group training.
This was represented well on Monday and Tuesday when two structure fires were reported one where Circleville needed mutual aid and one where Circleville assisted Pickaway Township with mutual aid.
The first fire came to the new Chief only hours into his first day, at 2:30 pm on Monday March 11, 2019 a structure fire was reported at Timberland Drive in Elsea's Mobile Home location in Circleville. The Chief said he was at the Sheriff's office when he had to leave and get to the scene. Thompson called in for mutual aid from Pickaway Township and Harrison Township for back up protection in case the fire spread further than the one location in the park.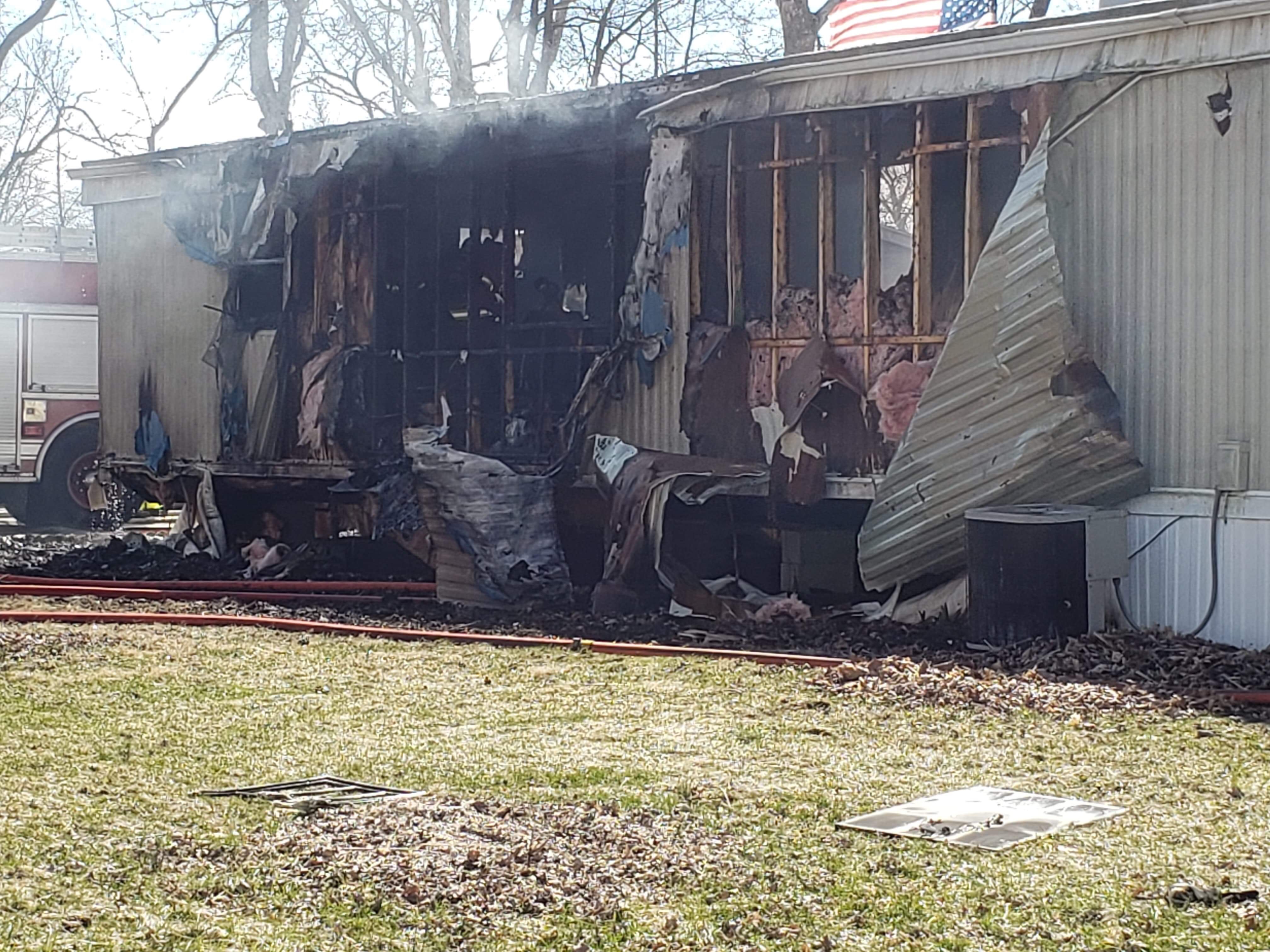 The owner was able to get out through the front door of the trailer, and only suffered minor injuries to his hand, according to Thompson.  The fire started towards the rear of the trailer and spread throughout the home. A dog and two cats did not survive the fire sadly, and the cause of the fire is not considered suspicious but is still under investigation.
The second fire located at 30398 Wolfe Rd in Pickaway County, and was called in at 1:00 pm  This was a Pickaway Township fire and Circleville was asked for mutual aid because it was a structure fire and extra manpower would be needed. Chief Thompson said, that having such a good working relationship with Chief Brown from Pickaway Township he was able to just jump in and help Brown attack the fire as best they could.
According the Pickaway County Sheriff that was on scene the resident claimed when sitting in the back room heard a pooping sound from one of the lamps in the room when she went to unplug the lamp from the wall the fire was already inside the wall, and called for fire department immediately.  The fire then spread throughout the 1900 built home and took the fire department hours to extinguish. According to the sheriff this was a home he actually stayed in during his childhood years and electric was installed in the home in 1937.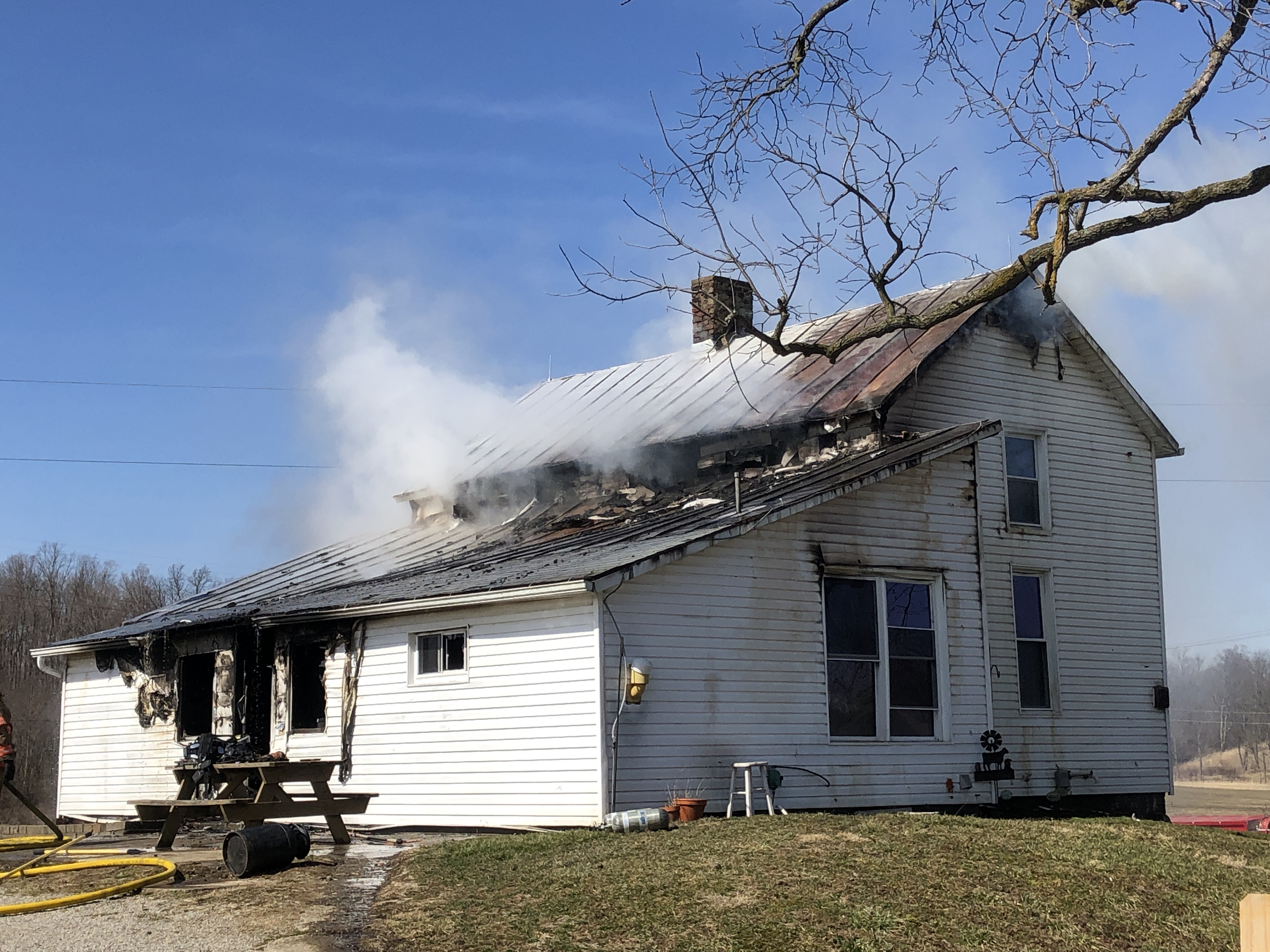 During the live feed when we were on the scene you see a firefighter needing rescue on the second story window. According to Thompson the firefighter was disoriented on the second story and got hot. The firefighter received no injuries but needed some oxygen from the EMT's on scene, and was released. No one was hurt during the fire and all the pets were rescued. This fire also remains under investigation at this time.