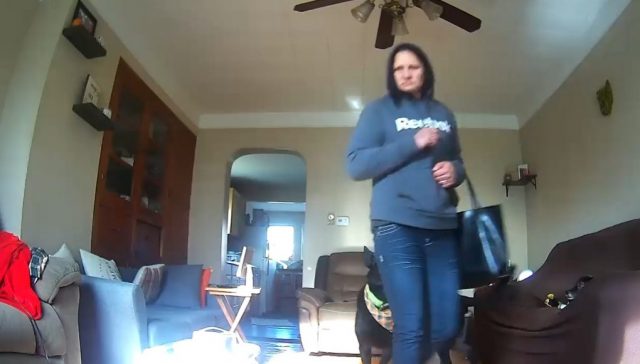 CIRCLEVILLE – A woman who was caught inside someone's home in Circleville by the camera has been found guilty and sentenced to prison.
According to the homeowner on November 20, 2021, Mary Johnson broke into her home and was seen on camera wandering around looking for items to steal. The video shows her entering the home and casually moving about. When she walks into the living room she notices the camera and starts to hide her identity but keeps rummaging through the home anyways. The dog in the home seems pretty friendly to her also.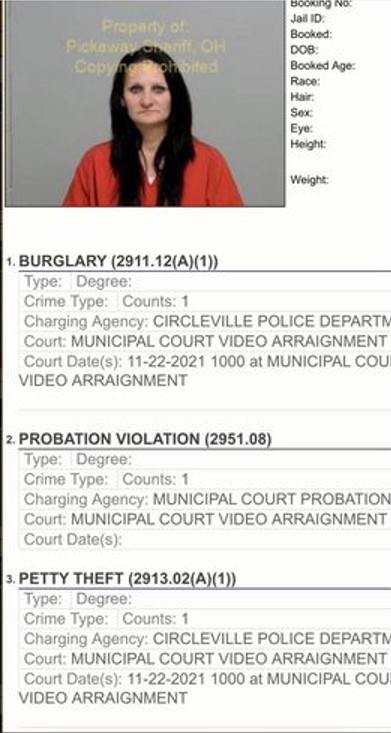 The homeowner claims that Johnson stole a large amount of money that was for car and rent payments from the home on East Franklin Street.
Johnson was found guilty in Pickaway county common Pleas this week for Burglary and Petty Theft, she was sentenced to 4-6 years in prison and 550 dollars in restitution to her victim.
To watch the video click here: https://fb.watch/9pjFwUI2dw/