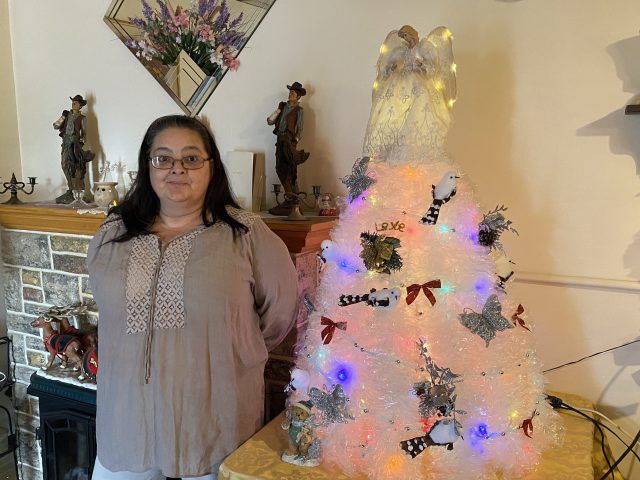 CIRCLEVILLE – A local woman says she has completed a life long dream by creating a Christmas tree out of more than 3,000 sandwich bags.
Michelle Robinson said that she learned how to make these unique wreaths and Christmas trees from her first-grade teacher, Mrs. Tootle at Atwater Elementary School over 40 years ago, and over the years that knowledge has helped her so much.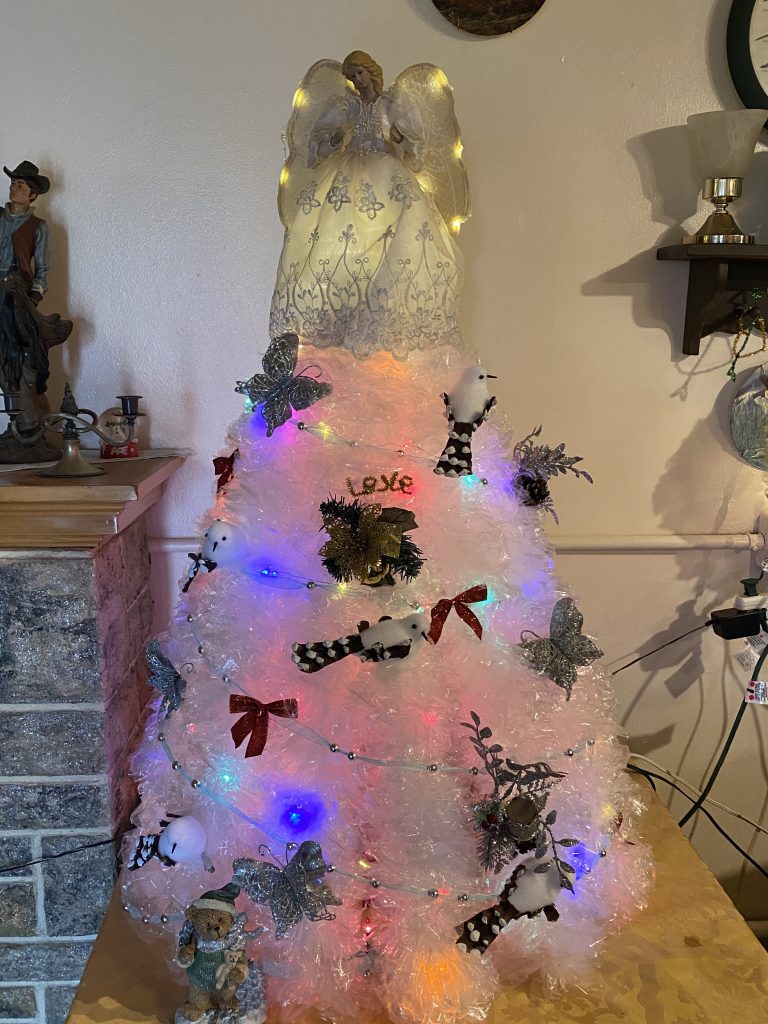 "When I was a single mother I would sell and give away these wreaths that I make by hand and they helped me make money for presents for my children and I used them for gifts," said Robinson, "The wreaths were Mrs. Tootle's idea, but I've always imagined making a Christmas Tree and this year that idea came to fruition."
Robinson said that the normal wreath takes about 3,000 sandwich bags to create, all by hand, she said that the tree that she's created takes 3,3250 bags to create. She also colors them, adds lights, and ornaments to them.
"They last a long time also," said Robinson, "she has one shes had since before 2010 and she says its still in great shape."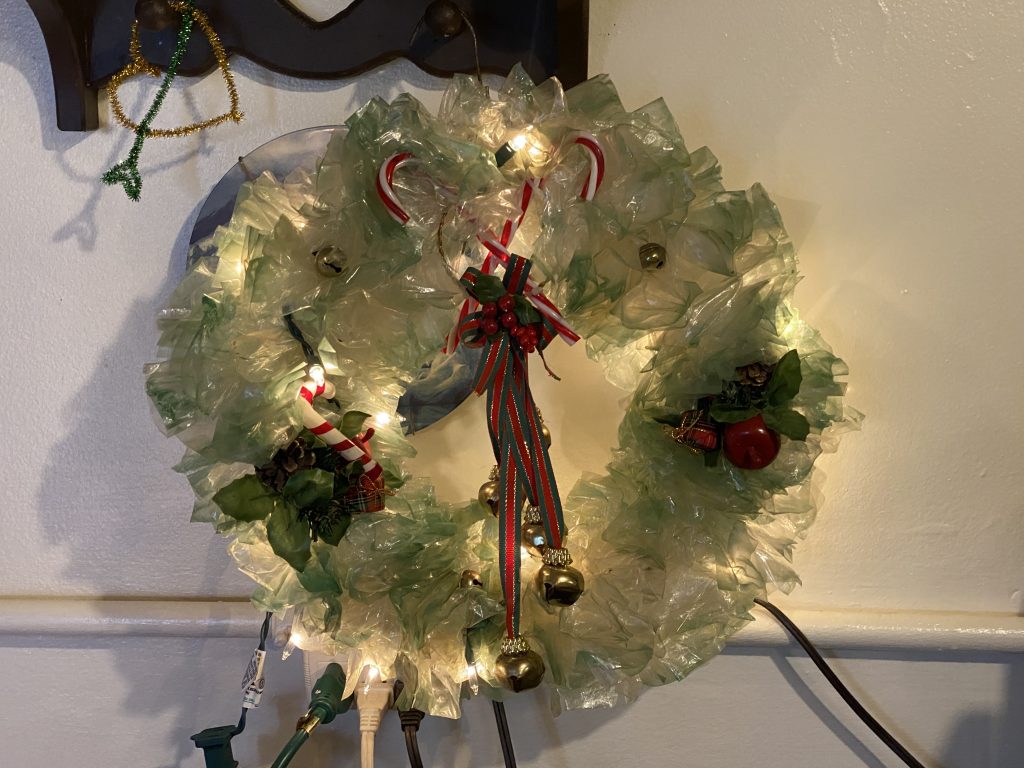 Michelle is moving forward with a patent for her tree and is looking to create more of them during the Christmas season along with her wreaths. She sells the typical wreath for about 20 dollars and the decorated ones for 25. The trees she plans to sell for about 100 dollars, and plans on making a bigger one in the next year or so.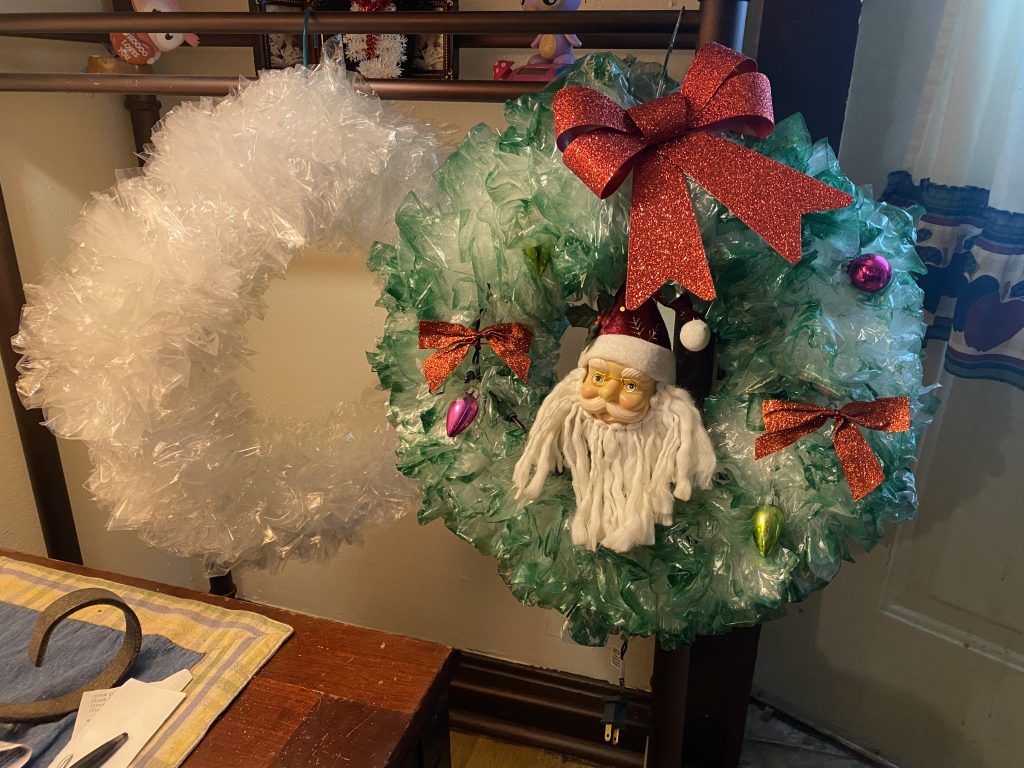 "I Grew up in this area, and this is something I've always loved and given me so much joy. People always love them and now I've been able to have my lifelong dream finally come true."
To purchase a wreath or a tree contact Michelle at [email protected] or call her at 7406565707