CIRCLEVILLE -The City of Circleville along with the DBA, Pickaway Chamber of Commerce, and The Circleville Pumpkin Show, Pickaway Chamber of Commerce, Pickaway Welcome Center and Visitors Bureau and Uptown Circleville will be hosting the 2nd annual Circleville Christmas Tree Lighting, "Santa in the Park." on December 1st.

This event will follow this years Christmas Parade with Santa's house that has been moved into Downtown Pumpkin Park on Court Street.

Order of events:
From 2pm to 4pm Vineyard church on West Main street will have a hometown headquarters with crafts, cookies and refreshments all free to start off the parade event.
Last Years Parade


At 4 pm the parade will follow the same parade route as years past starting at East Franklin, Right on Court Left on Main Street, Right on Scioto, Right on Pinckney, Right on Court where Santa will be dropped off at the Pumpkin Park on Court. Check the photo for the route.
The Christmas Tree lighting will be at 4:30 to 6:30 pm at the Pumpkin Park with Santa.
Santa's house will offer to the kiddos, and a chance to visit and get pictures taken. A mailbox to drop letters off for Santa's list. Santa's hours will be Friday 4:00 PM – 7:00 PM, and Sunday 4:00 PM -7:00 PM. Santa may have more hours the week of Christmas.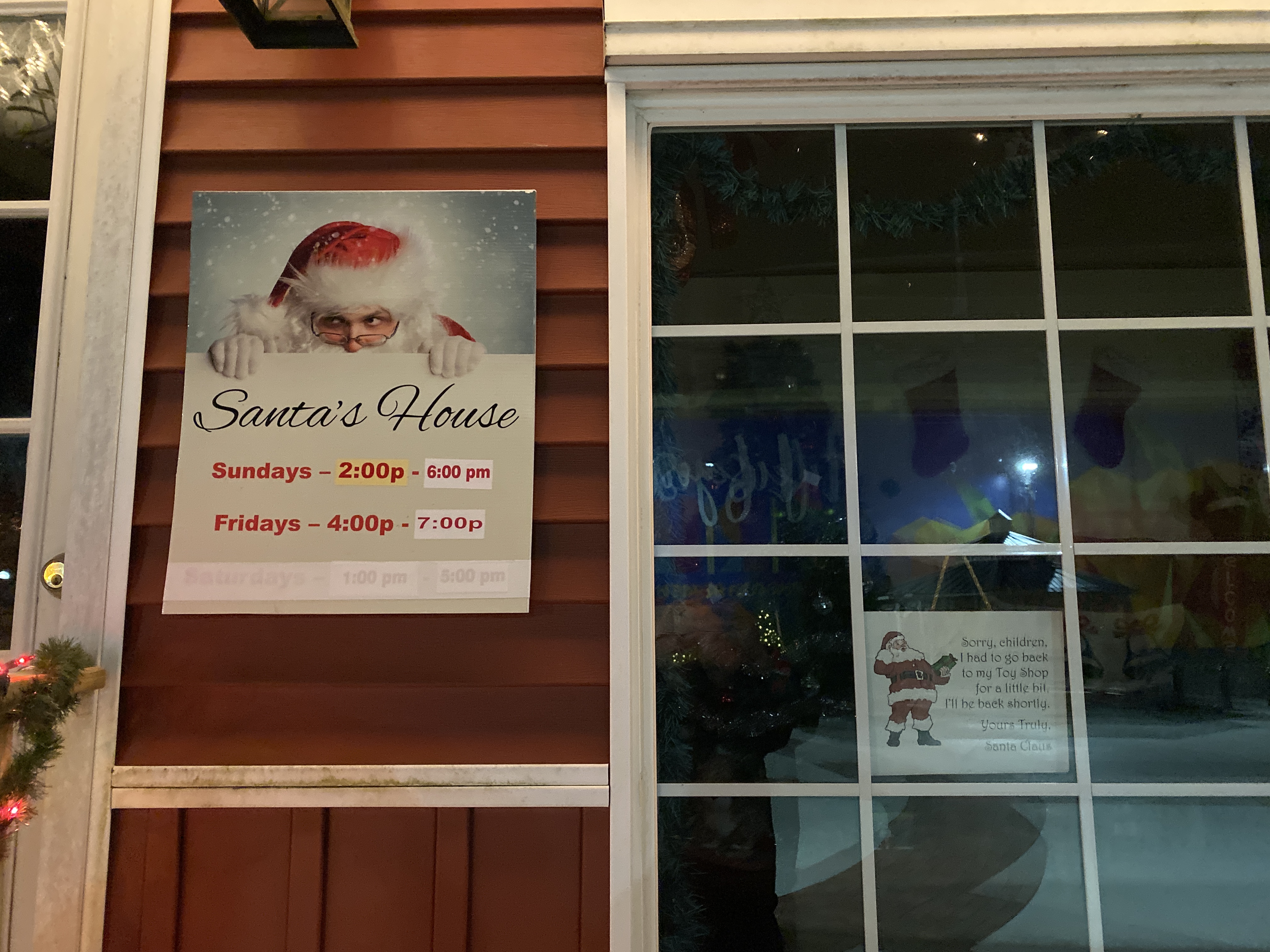 Please feel free to download and print off a copy of Santa's letter for your child to fill out and drop off.