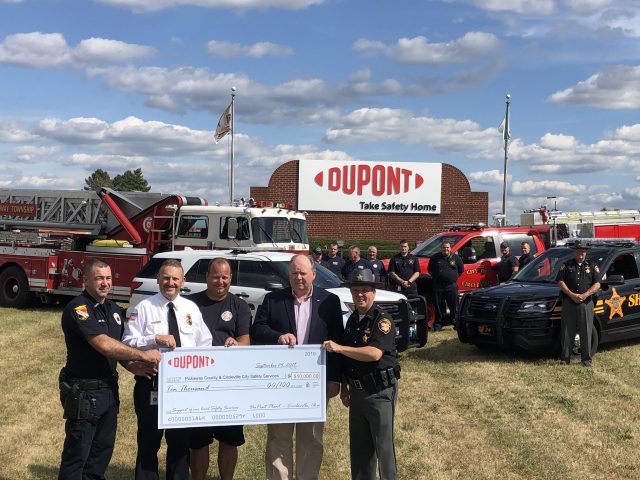 PICKAWAY – Four First Responder Units were selected by Circleville Dupont to Receive monies for outreach grants yesterday.Plant manager Stephen Irwin recognized the four safety forces in a statement.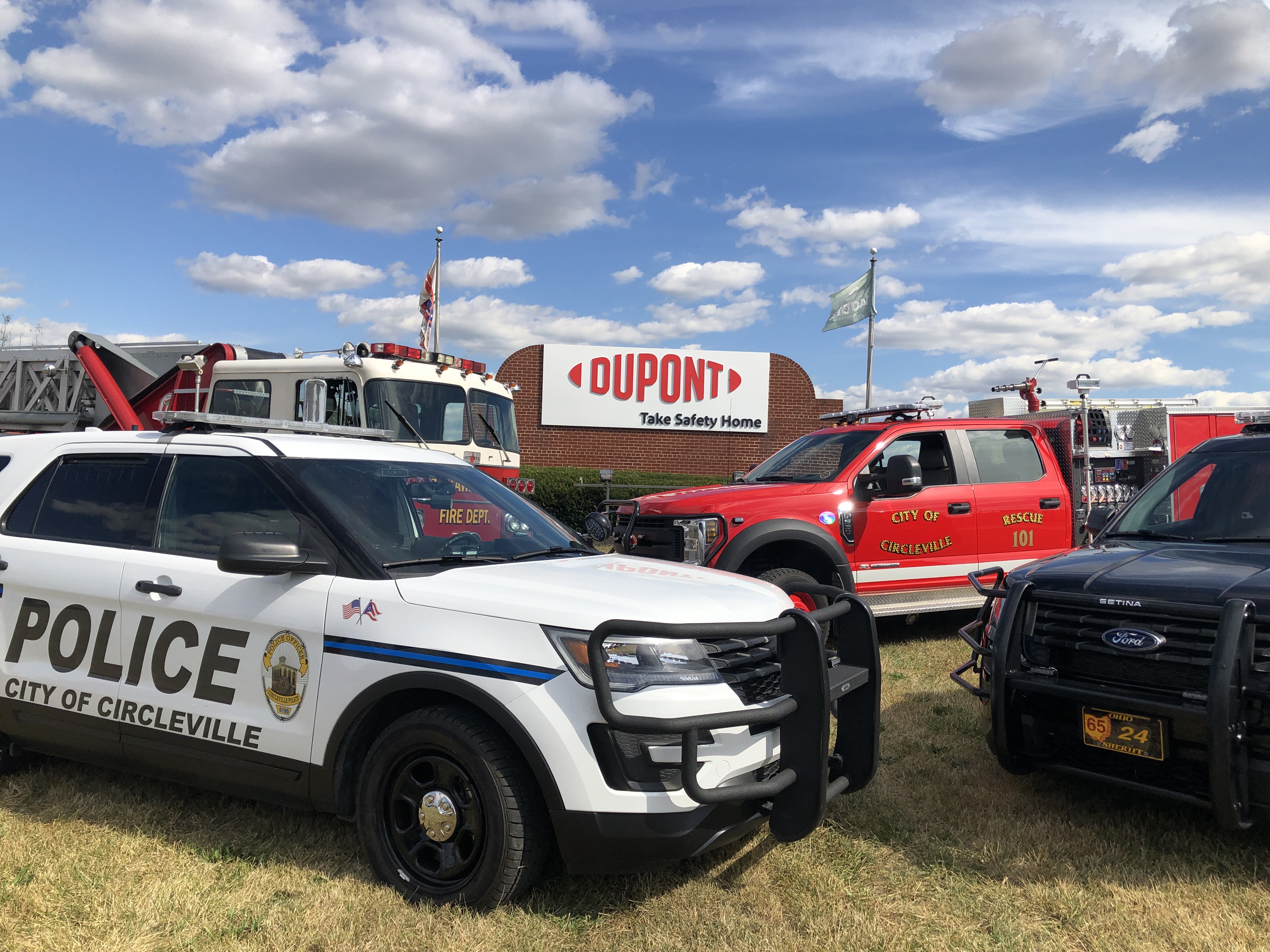 "We are very pleased to award the group with 10,000 dollars to help provide safety in our community. I think its worthy of noting the contribution and support you give to this community."
Duponts application offered the safety forces a wish list of items they could use from large to small.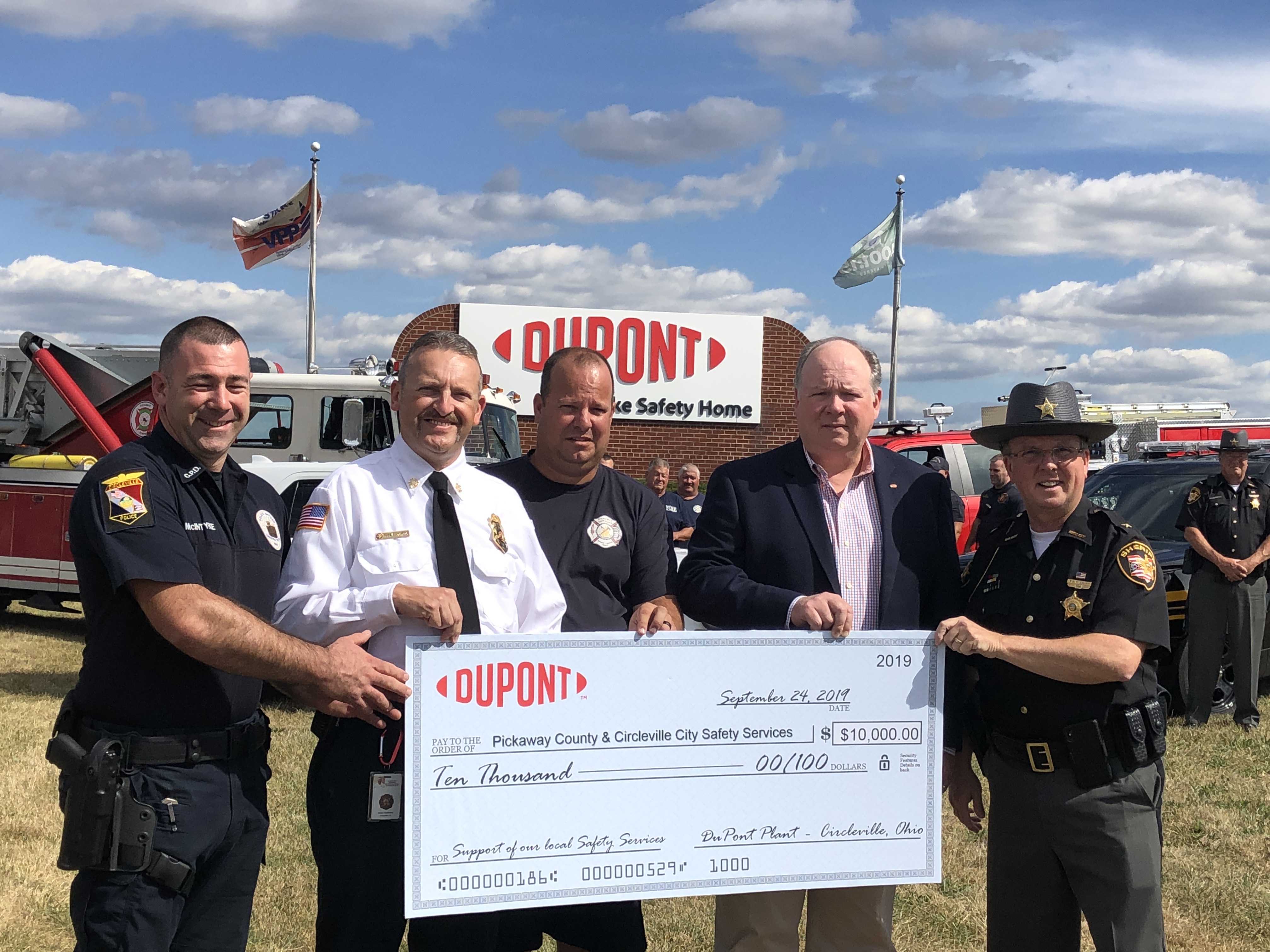 Circleville Fire Chief Brian Thompson said that the department would buy several tactical vests so everyone on the fire department would have one that fits properly. Tactical vests are used in a situation of an Active Shooter incident where firefighters go into hot zones with police with an active threat to stop the bleeding and stop the dying.

"I want to thank Dupont for this grant, my brother works here my sister in law works here, my dad retired from here. It's nice to see the industry not leaving as we have seen in the past, but staying and contributing to the community as a whole."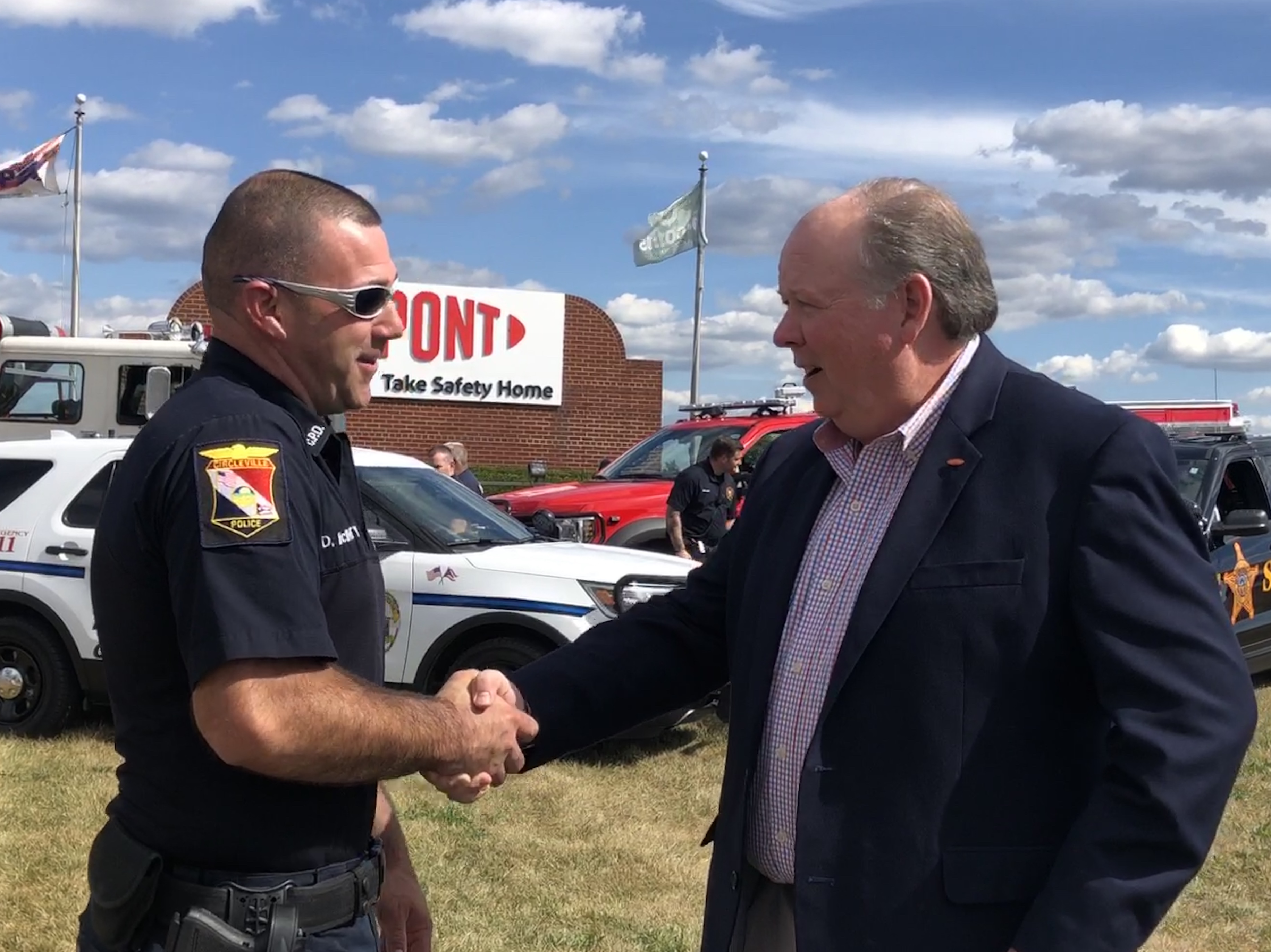 Circleville Police Department said they would be purchasing multiple stop the bleed medical trauma kids to be placed in public buildings and schools. All of Circleville officers have received training in the use of these kits (an example in the video above), and an additional Ballistic shield used to improve office safety during each warrant, active threat situations, etc.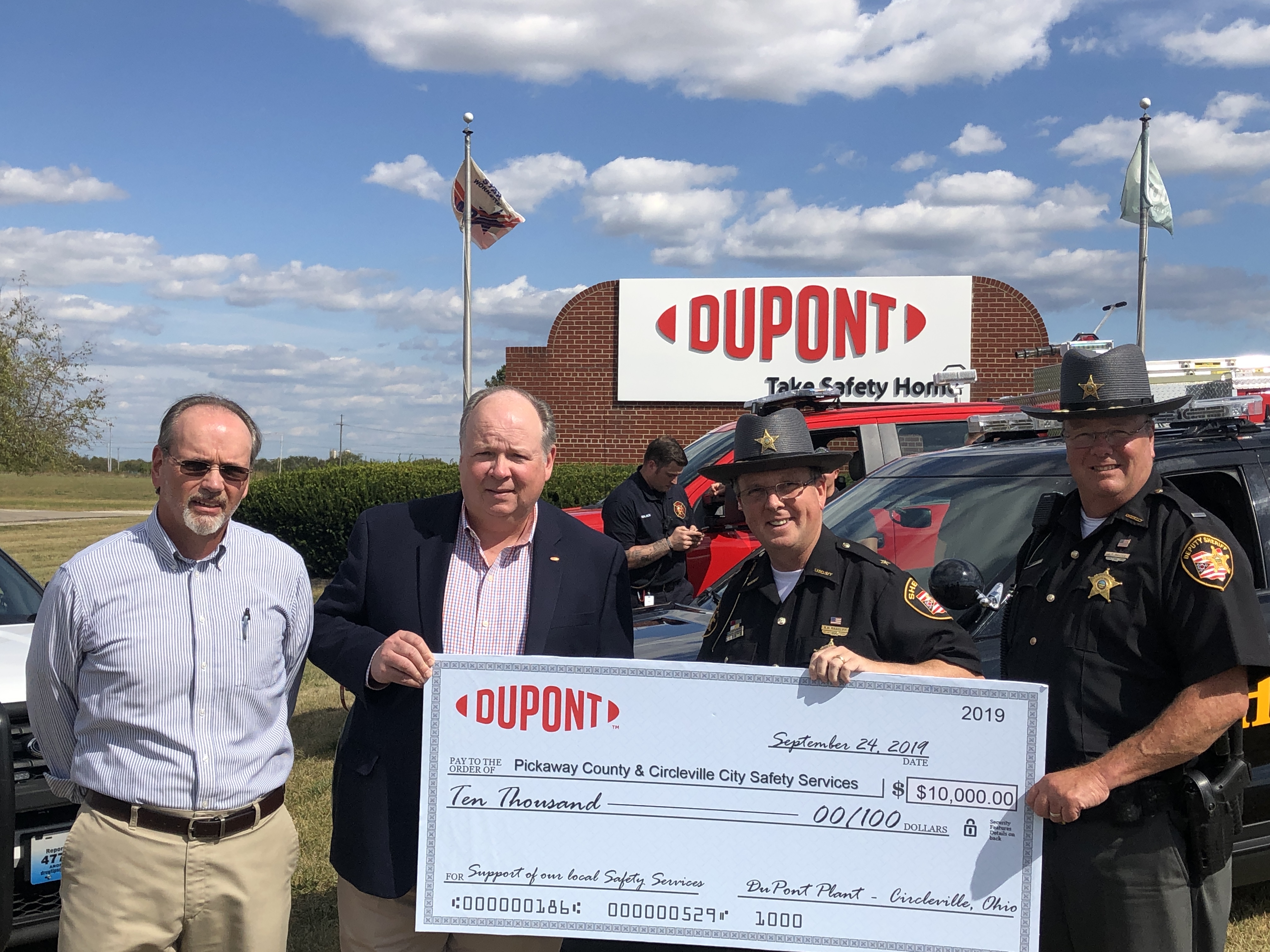 Pickaway County Sheriff Robert Radcliff said that his office would use the 2,500 dollars split for new Kid ID system that will replace an old antiquated piece of equipment they have.
"I have had several relatives that have retired from Dupont, and my mother worked at Dupont. It is nice to see Dupont is becoming the Dupont it once was and becoming part of this community because it always was. It's nice to see the support from our industry, and we appreciate it."
Pickaway Fire Department also received part of the grant.